This week, we shared a collection of recipes designed to keep your hair silky and smooth. The Argan Oil Shampoo Tutorial uses hair loving ingredients like Nettle and Carrot Extract to nourish hair during hot summer months. To complete the routine, the Leave-In Argan Oil Conditioner Tutorial is incredibly moisturizing and great for de-tangling.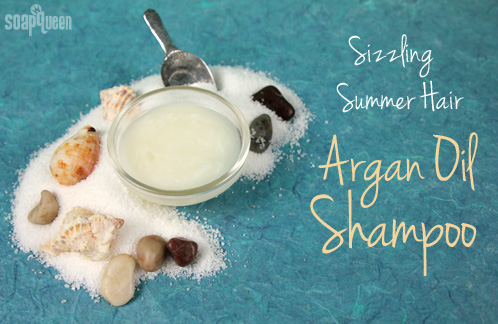 If going to the beach everyday this summer is not a possibility, you can easily recreate the texture of beach-hair with the Pink Sea Salt Beach Spray. Simply spray dry hair and "scrunch" to help define curls, and make your hair more manageable when creating up-dos. If you're tired of the traditional pony-tail, included in this post is a simple hair tutorial that's great for beating summer heat.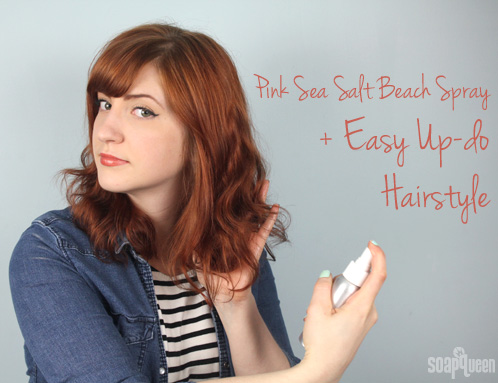 The warm weather has certainly inspired use of bright color palettes and fruity scents. The soap created for an upcoming Soap Queen TV short is a perfect example! On the other hand, our Facebook Photo of the Week  from Shana of Bathvs features a classic color combination of black and white, resulting in a soap that is perfect for all seasons.