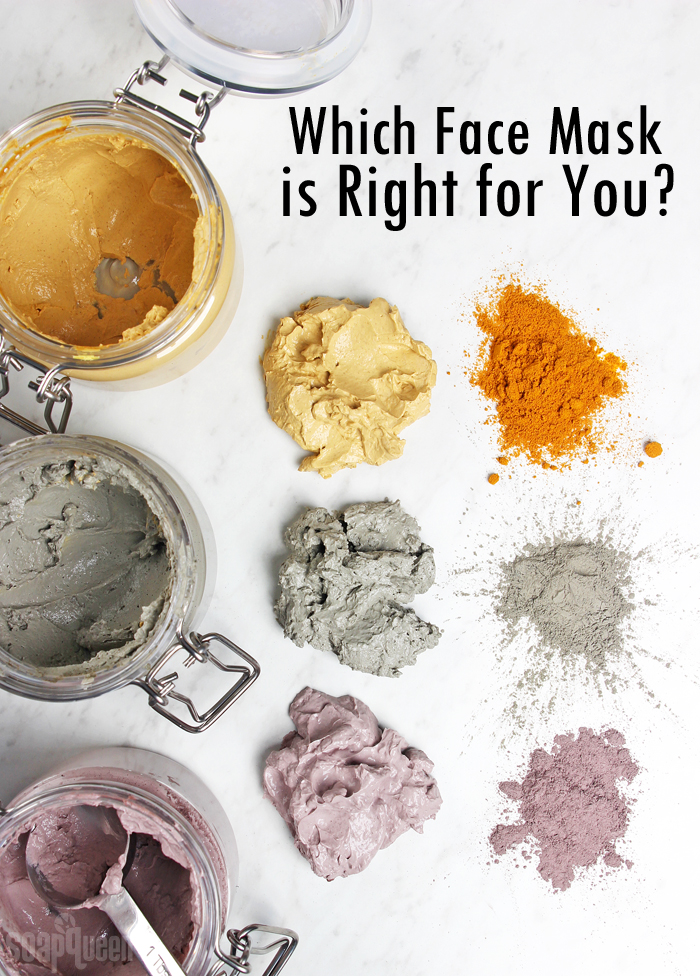 Facial skin varies widely from person to person. From dry and flaky to oily and shiny, everybody's skin is a little bit different. Skin type determines which products and ingredients are the best for you. Last week, we shared three clay face mask recipes: Lavender Clay Mask, Sea Clay Mask and a Turmeric Clay Mask. Each mask is formulated for a different skin type and concern. Learn more about each mask below and find out which is right for your skin.
Not sure what type of skin you have? Think about how your skin would feel midday without a moisturizer. If your skin feels tight and uncomfortable, you have dry skin. If your skin is comfortable without a moisturizer, you are on the oilier side. If areas of your skin feel comfortable, while other areas feel dry, you have combination skin. Another good test is to run your finger across your T-zone (chin, nose and forehead) midday. Do you see oil on your finger? If so, you most likely have combination to oily skin. Keep in mind that skin type can change during the year depending on the season. You may be dry during the winter, and oily during the summer.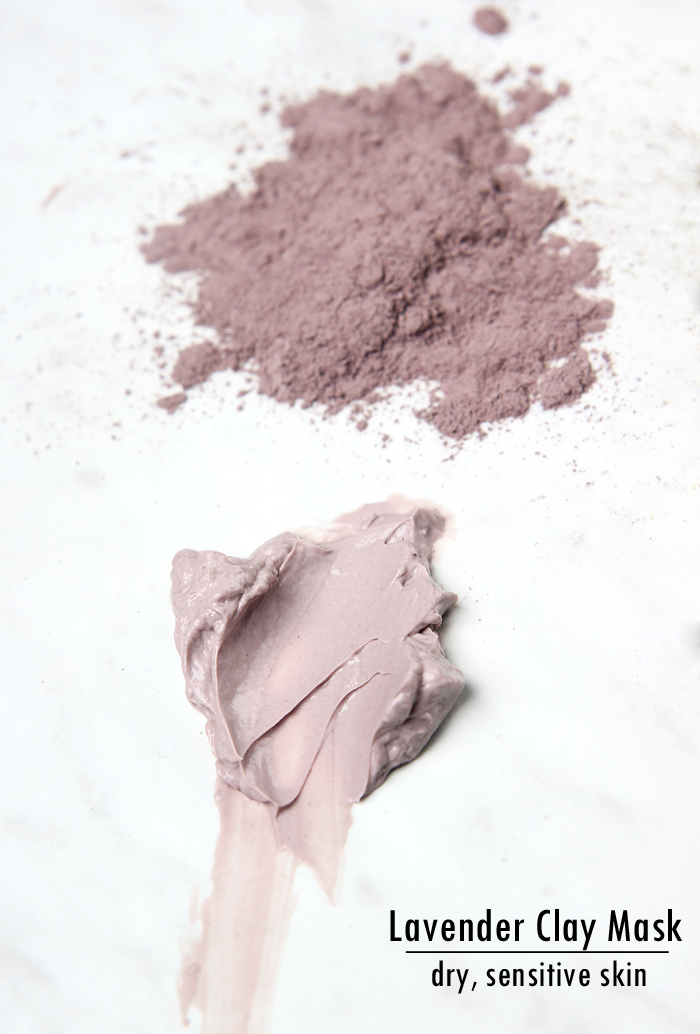 Lavender Clay Face Mask – This mask is formulated for dry skin. It contains the least amount of kaolin clay to lessen the oil absorbing properties. Purple Brazilian clay adds a beautiful color. The mask contains argan oil, which is well known for its intense moisturizing properties and large amounts of vitamin A and E. Evening primrose extract is wonderful for soothing dryness, making it a good choice for dry skin. Lavender 40/42 essential oil gives this face mask a soft, calming scent. If your skin is extremely sensitive, you may want to omit the essential oil from the recipe. Because this mask does not contain a large amount of clay, it will only dry on the skin if a very thin layer is applied.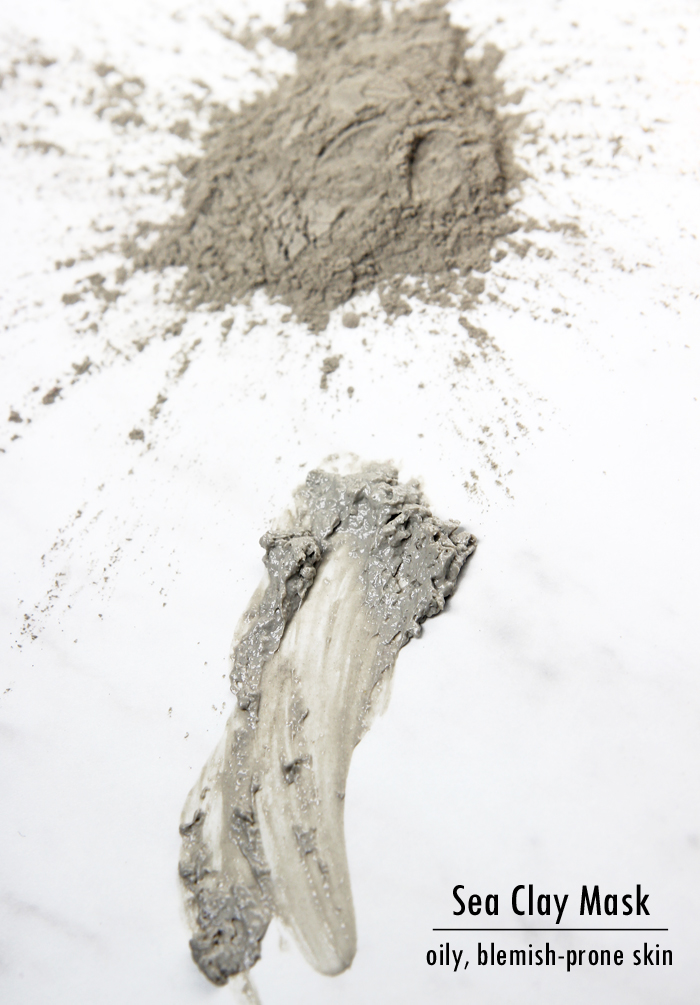 Sea Clay Face Mask – The Sea Clay Mask is formulated for oily skin and contains the largest amount of clay. Equal amounts of kaolin clay and sea clay are used. Kaolin clay is a fantastic gentle clay, while sea clay adds some serious oil absorbing properties. It has a thick texture and dries completely on the face after about 15 minutes. Tea tree essential oil adds a refreshing scent, and some studies claim it has antimicrobial properties. Hazelnut oil is ideal for oily skin as it absorbs quickly with no greasy residue. This mask also contains ginseng extract, which comes from the ginseng root and is commonly used for homeopathic treatments.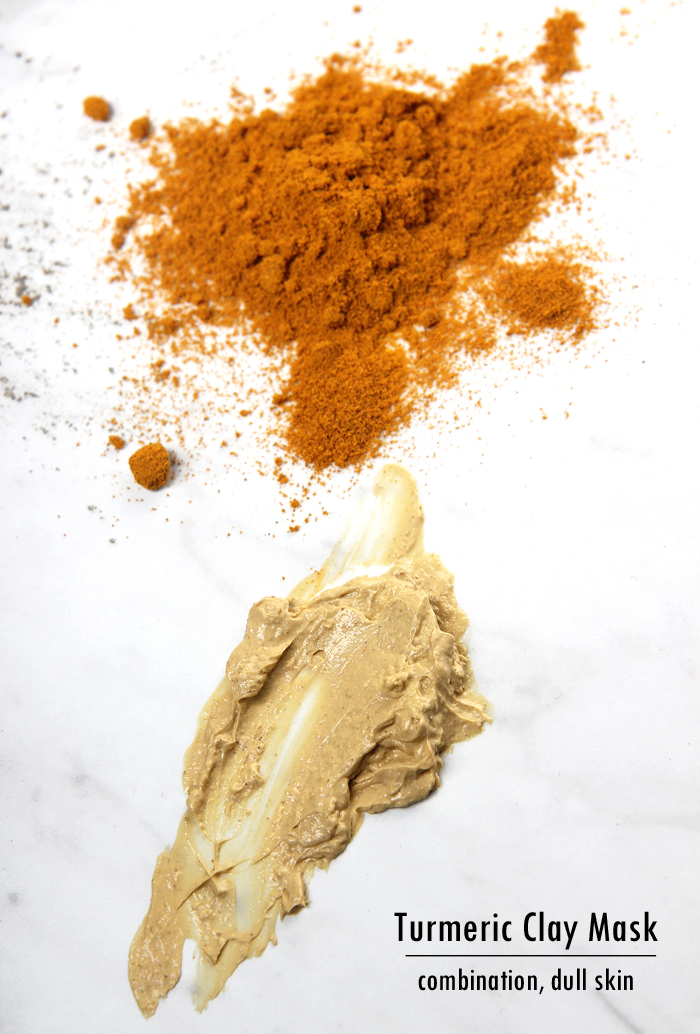 Turmeric Clay Face Mask – This mask is formulated for combination to oily skin, or if you are concerned about redness or dullness. The only clay in this mask is kaolin clay, which has mild oil absorbing properties. This mask does contain enough clay to dry on the skin, giving that classic clay mask feeling. Turmeric contains curcumin, which is an anti-oxidant and is thought to have anti-inflammatory properties. Don't worry about this mask leaving your skin yellow; it washes off cleanly with warm water. This mask contains carrot extract and carrot seed essential oil, both of which are rich in vitamins A and E.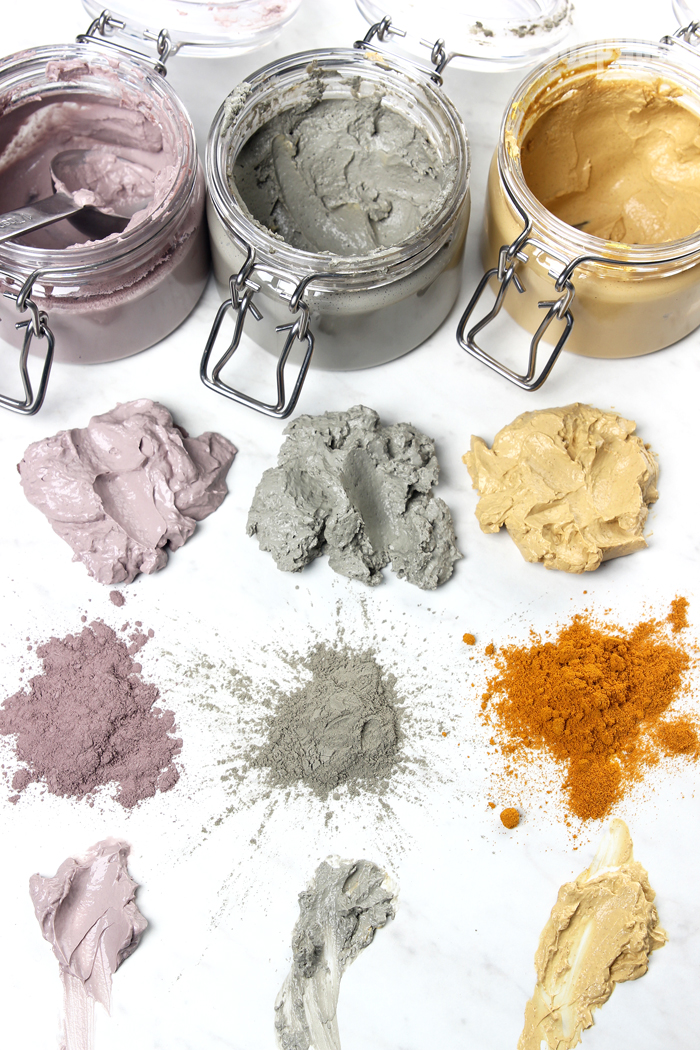 Of course the best part about making your own skin care is being able to tweak the recipes for your skin. Feel free to swap out the essential oils, clay, extracts and more for something that may work for your skin better. A small test batch is always a good idea! Each clay post above also includes tips for recipe substitutions and changes. If you'd like to learn more about which kind of clay is best for your skin, click here.