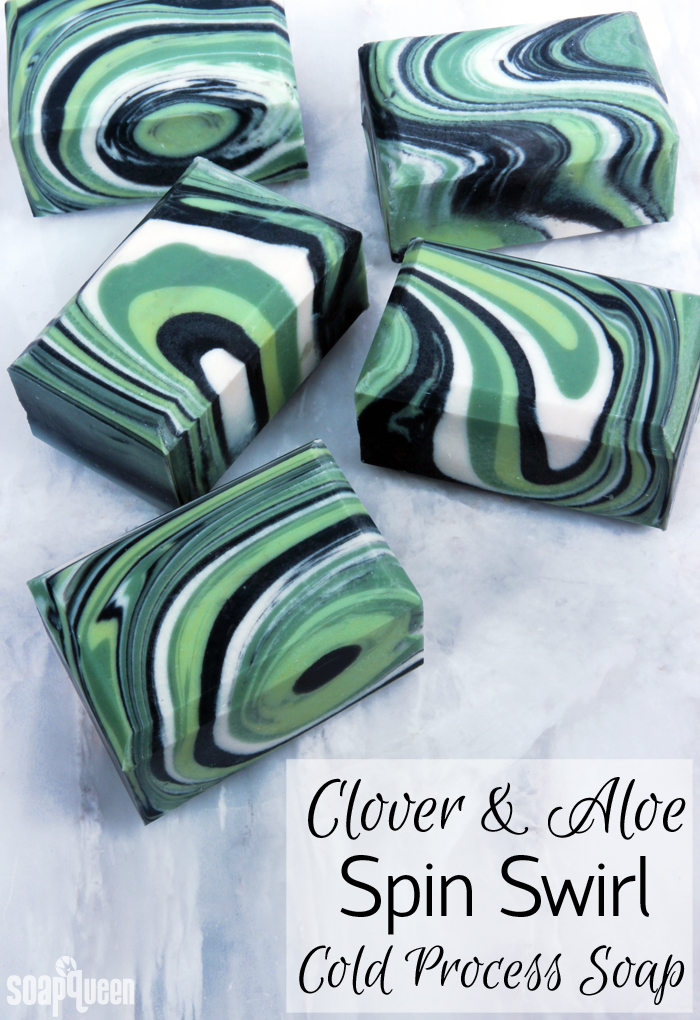 The spin swirl technique refers to pouring layers of soap into the mold, then spinning the soap to create a unique design. The key to the spin swirl is a slow-moving recipe and fragrance oil that does not accelerate trace. This Clover and Aloe Spin Swirl Soap is made with the new Clover and Aloe Fragrance Oil, which behaves wonderfully in cold process. I also like to use a lazy Susan for this project – it really helps with spinning motion!
If you're a beginner soaper, I would recommend getting a few recipes under your belt before attempting this project. The soap batter must stay fluid for a long period of time, so a good understanding of trace is essential. If you're looking for more spin swirl tutorials, check out the Psychedelic Spin Swirl Cold Process Soap and the Pantone Spin Swirl Cold Process Soap for more inspiration.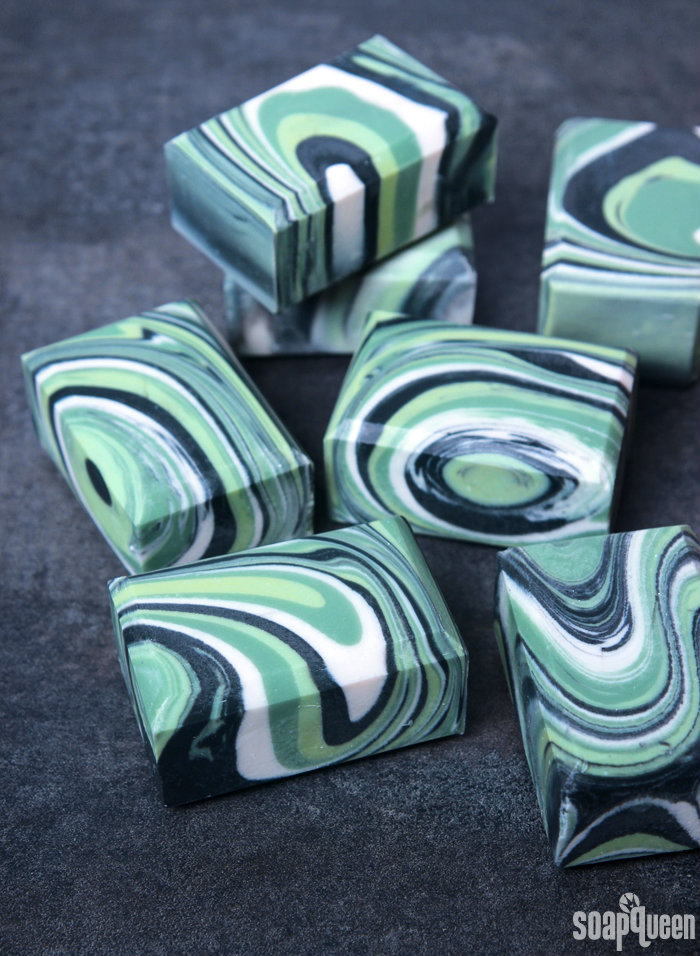 What You Need: 
9 Bar Birchwood Mold + Dividers
Silicone Liner for 9 Bar Mold
16 oz. Canola Oil (40%)
0.8 oz. Castor Oil (2%)
8 oz. Coconut Oil (20%)
8 oz. Palm Oil (20%)
4 oz. Rice Bran Oil (10%)
3.2 oz. Sweet Almond Oil (8%)
5.5 oz. Sodium Hydroxide Lye
13.2 oz. Distilled Water
2.5 oz. Clover and Aloe Fragrance Oil
Titanium Dioxide
Kermit Green Mica
Evergreen Mica
Black Oxide
Optional: Sodium Lactate


Click here to add everything you need for this project to your Bramble Berry shopping cart!
Have you tried the spin swirl technique before? I would love to hear your tips for this advanced technique.