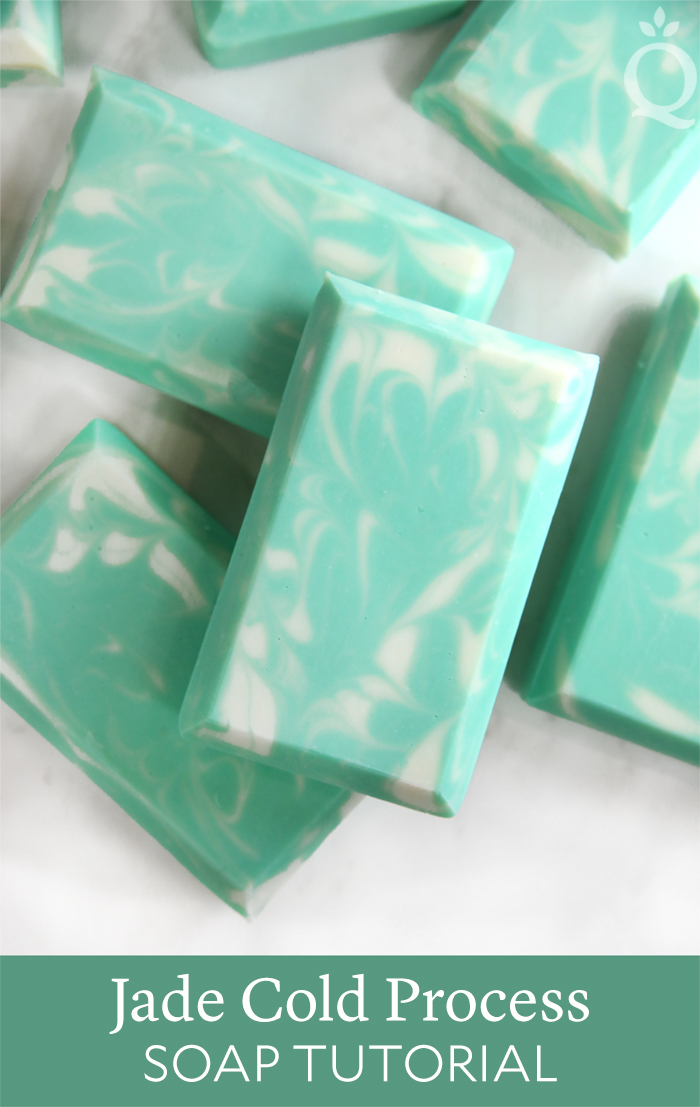 The jade stone is known for its beautiful green color and the thought that it has healing properties. The stone inspired our Jade Fragrance Oil, which is a fresh and green floral scent. It has notes of English ivy, jasmine, green apple, and neroli. The wispy swirls in these jade bars are created by pouring the green and white soap into the mold, then swirling them together with the Hanger Swirl Tool.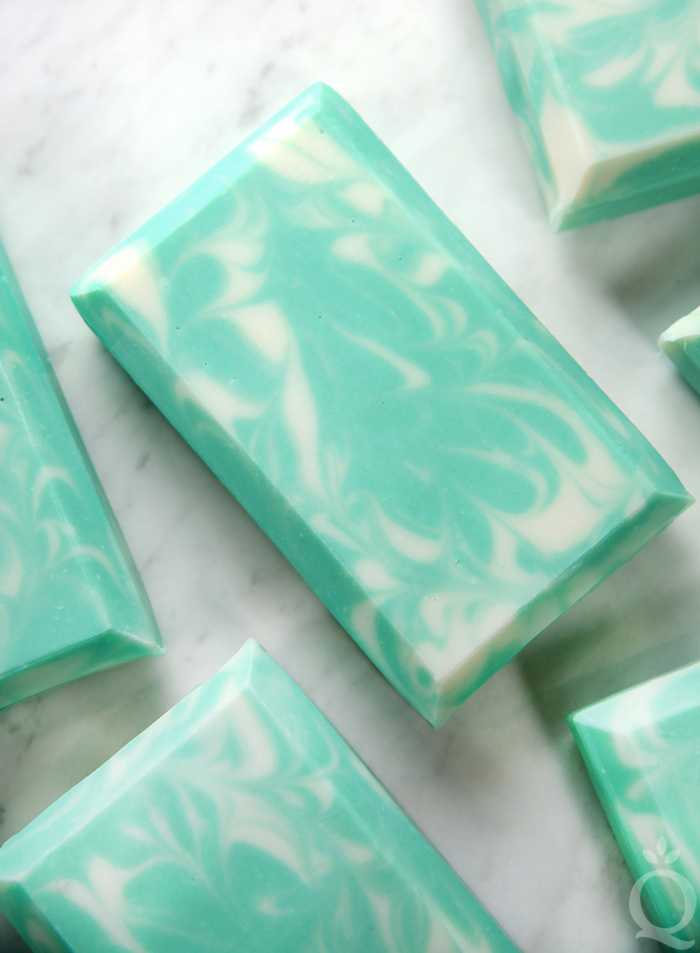 The great thing about this project is there are no concrete rules on how to create the swirls. You can pour the green and white soap with lots of layers or just a few. You can also experiment with moving the Hanger Swirl Tool in different directions and frequency. Each bar looks completely unique. Jade Fragrance Oil allows for plenty of time to swirl the soap, making it ideal for cold process beginners. This soap has a 10% water discount to help prevent glycerin rivers.
Jade Fragrance Oil was part of our limited edition Gemstone Fragrance Oil Collection originally released in August. The collection is now back for the holiday season. It's the perfect stocking stuffer or a chance to get all four gemstone fragrances at a discount if you missed out. But don't wait – the Gemstone Fragrance Oil Collection is only back while supplies last. See all of our limited edition stocking stuffers here.