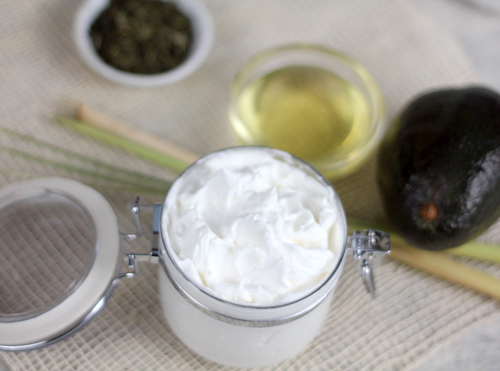 Today's project is a variation on one of the most popular projects from the Soap Queen Blog, Whipped Shea Butter. As of this very moment, the blog post has 264 comments. That's crazy! I had no idea that project would be so popular! So I'm bringing the recipe back, but with a twist. In the video I use Avocado Butter, Meadowfaom Oil and Green Tea Extract for a whipped and creamy body butter. I scented it with Lemongrass Essential Oil which has a fresh scent and makes my recipe totally natural.
It's a great beginner's recipe so if you want to get into lotion making, this is a great place to start. A stand mixer is really essential for this recipe. It breaks up and adds air to the butter leaving you with the perfect consistency. Mixing it by hand would be REALLY difficult.
This body butter has been such a hit in the office, we seriously can't get enough of it.
How to Make Whipped Body Butter from Soap Queen on Vimeo.
To make the recipe in this video you will need:
We used our Bail Jars to package the body butter in, but you can use any wide mouth container.

Get all of the ingredients and the containers with the click of a button!