Bramble Berry was recently delighted with the opportunity to participate in the Whatcom Literary Council's 16th Annual Trivia Bee! The Whatcom Literacy Council is a wonderful and free service that matches adults with literacy needs to volunteer tutors in the Whatcom County area. I love the organization so much that I've been a regular contributor since Bramble Berry started back in 1998.
Joining the fun was Ken Jennings, legendary Jeopardy winner and the record holder for most consecutive wins on the game show. I heard a great story from a local Bellinghamster about how he got involved with the Trivia Bee in the first place: shortly after his stint on Jeopardy in 2004, Jennings (a Pacific Northwest native and trivia buff) was asked by a hopeful WLC Trivia Bee team to join their ranks. He willingly accepted, and the team won by a landslide; after that initial year, he was invited back to participate as a "lifeline" and has attended every year since!
Team Bramble Brains (tee hee!) consisted of Elizabeth from Customer Service, Austin from Processing, and Jeff, our Warehouse Manager. Ken Jennings even helped them gain a point with a lifeline!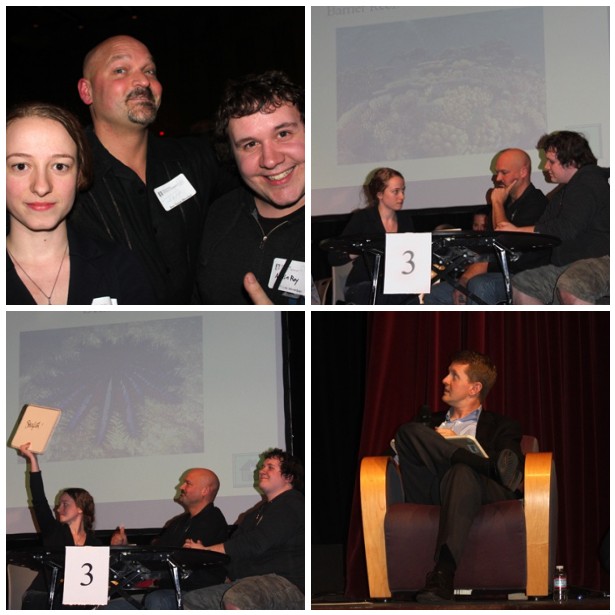 Though Team Bramble Brains didn't win the Trivia Bee, there was definitely a feeling of camaraderie in the audience as many coworkers, friends and family members attended to cheer on the team!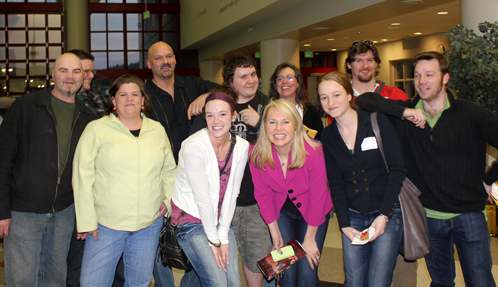 Team Bramble Brains Cheering Section!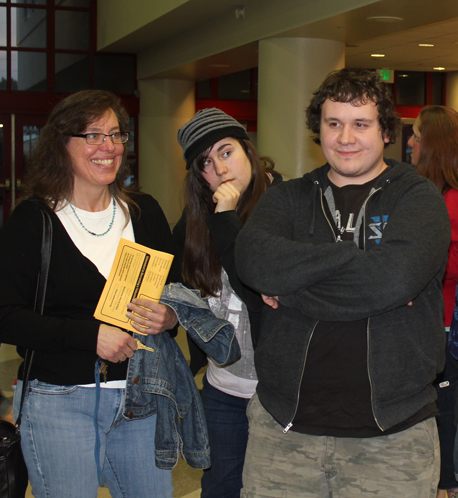 Team member Austin had his  family cheering him on!
It's always great to see my team outside of the warehouse. We're a hard-working bunch, but we can definitely get a little goofy!
And though we didn't win any awards, I think we all left in high spirits.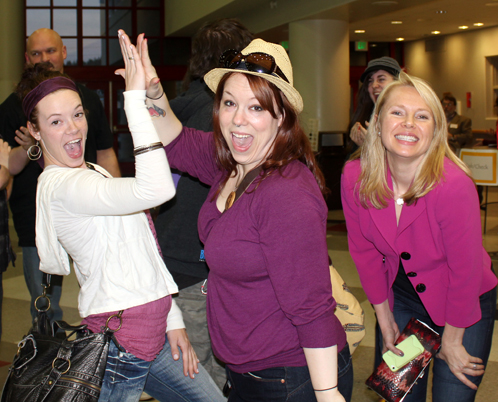 Katie (order picker extraordinaire), Kristen (my assistant) and I, laughing it up!
Want to participate in a mini-trivia bee? Here's a sample of some of the questions that Team Bramble Brains had to answer! Test your Bramble Brains, and challenge yourself to not Google the answers =)
1. What was the first novel written on a typewriter?
2. What does it mean if a horse wins a race "hands down"?
3. Blaise Pascal, a French mathemetician, created a game while studying perpetual motion.  What was that game?