It may be the foundation of cold process soapmaking, and it's often the most difficult and intimidating part — formulating a cold process recipe. From this post about my favorite cold process recipes to our Free Beginner's Guide to Oils and Butters, we've got plenty of resources to help you create your own recipes. Sometimes though, it's nice for a little refresher course if you want to try and create a recipe from scratch. Customizing your recipe is all part of the fun!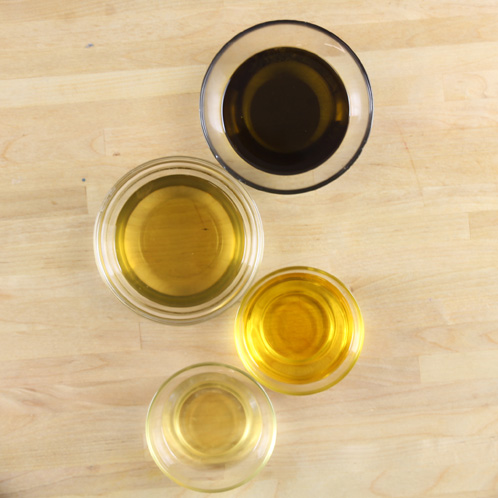 When formulating a basic cold process recipe, you can never go wrong with a 33/33/33 ratio. That's 33% Olive Oil, 33% Coconut Oil and 33% Palm Oil. Another good standard recipe is the 30/30/30/10. That's 30% Olive Oil, 30% Coconut Oil, 30% Palm Oil and 10% of something special — Rice Bran Oil, Sweet Almond Oil, Shea Butter, Mango Butter or Sunflower Oil are all good starter options. When you begin to branch out from that basic starter, there become many more factors to consider.
We usually create recipes by starting with the trinity of base oils: Coconut, Palm and Olive. These three oils have become the de facto foundation of many soap recipes because they have qualities that complement each other to form a robust bar of soap. Palm acts as a secondary lathering agent and contributes to bar hardness, Coconut Oil produces big bubbles and is super cleansing, and Olive Oil is moisturizing and gives soap a silky feel.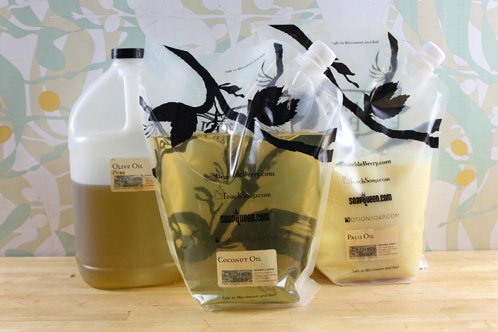 To formulate a recipe, start by designing your base oils or foundational recipe. You can use each oil between 20 – 30%. For the remaining portion of your oils, consider what you'd like the outcome of the final bar to be. Do you want it to be super moisturizing, have a nice thick lather, or be hard and long lasting? Once you decide the end result, you can flesh out the remaining oils. We list the maximum usage rate of each oil and butter we carry in our free beginner's guide, so start there if you're not sure about oil properties or max usage rates. And remember, just because I (or anyone) says that you should use an oil at a certain % range doesn't mean you have to stick within those "rules" exactly. All fats will saponify and turn into soap and it's a matter of personal preference for how you want your soap to lather, feel on the skin and rinse away.
There are some general rules of thumb that can make formulating recipes easier. In general:
Liquid oils (those that do not solidify at room temperature) tend to trace more slowly, which means a largely liquid oil recipe tends to be good for doing swirls and intricate designs. They also take longer to harden in the mold and can be more sticky before a full 6 week curing and drying time.
Conversely, solid oils (those that are solid at room temperature) trace more quickly. Keep in mind that solid oils are necessary to help a bar harden and keep shape, which is why Palm Oil is such a staple oil in many recipes. Recipes with a large percentage of solid oils tend to harden up faster in the mold and need to be cut more quickly to prevent shearing.
Though any soap can technically be made with a single oil, the only oil we recommend to use up to 100% is olive oil. The best recipes are generally some combination of hard and soft oils.
We've found that lard is an excellent alternative to Palm Oil. Although our Palm Oil is responsibly sourced, we respect that some people may still choose to not use it in their recipes. Other palm free recipe links are here, here, and here. My favorite one is this one that uses salt water to harden the bar.
Canola Oil is an excellent substitute for Olive Oil. This is especially useful to know if you're working with a recipe where color is particularly important. Olive Oil is a darker oil, which can cause lighter colors such as yellows, greens and pinks to have a green-ish hue. Canola Oil does not have this effect on color. Rice Bran is also another good substitute for Olive Oil.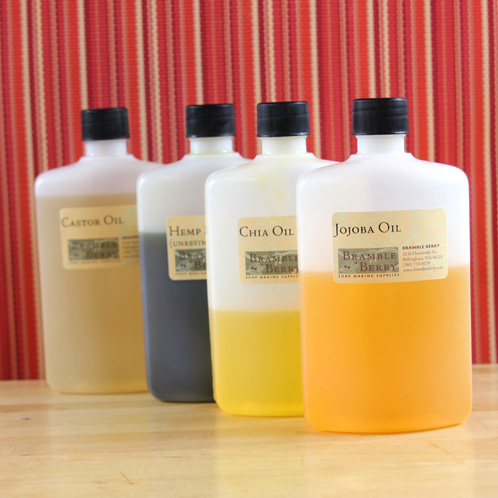 At the end of the day, formulating a recipe is somewhat of a beautiful art that gets better with experience. While we do our best to formulate a recipe so we can predict exactly how it will behave, there are unlimited number of factors and variables that go into soapmaking that can lead to unexpected results. You may have heard of INS numbers and how they can help you formulate, but I'm not a big fan of them and here's why. As the saying goes, even the best laid plans of mice and men go astray, we've given you the basic rules for formulating a cold process recipe, so go forth and experiment!
Many of the recipes below have been formulated and used in our own Soap Queen tutorials within the last three months. We're sharing them with you now because they were brand new recipes that turned out exceptionally well! Remember that soaping recipes are subjective, and what we prefer may be different from what you prefer. It all comes down to personal preference, and we're giving you these recipes as a jumping off point to begin formulating your own recipes.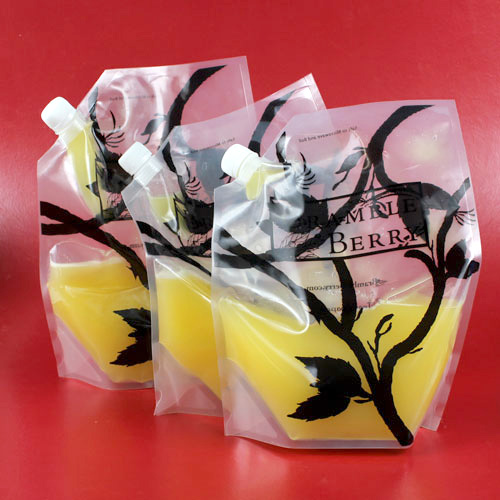 Old Faithful:
This recipe is solid and reliable, and the Castor Oil gives it a super luscious lather. This is a great recipe for beginners because it's simple and produces great results. It is very similar to our Lots of Lather Quick Mix.
Old Faithful with a Twist:
This is a fairly standard recipe with some fun stuff thrown in: moisturizing Sweet Almond Oil and silky soft Mango Butter. Sub the Mango Butter for Shea Butter at the same rate for a super moisturizing bar!
25% Coconut
25% Palm
30% Olive
15% Sweet Almond
5% Mango butter
Perfectly Palm Free:
If you're looking for a palm oil free recipe, look no further. This is a a wonderfully slow moving recipe that is great for intricate designs.
15% Coconut
30% Canola
25% Rice Bran
15% Shea Butter
10% Avocado Oil
5% Chia Oil*
*(Don't have exotic Chia on hand? Hempseed also works great in this recipe))
Beautiful Swirls:
This recipe, in addition to our Swirl Quick Mix, is great for — you guessed it — swirl designs!
20% Coconut Oil
30% Palm Oil
20% Canola Oil
4% Castor Oil
6% Hazelnut Oil
10% Rice Bran
10% Sunflower Oil
Do you have any tried and true recipes that you'd like to share? We'd love to see them in the comments!