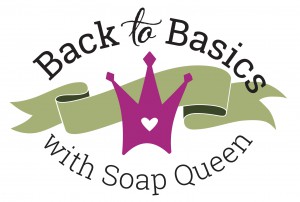 I have been making soap for more than 20 years. New techniques are constantly being created, and I'm always learning something from others in the soapmaking community. While progressive techniques are fun, I like to revisit the basics of soapmaking with simple recipes and techniques. Practicing the basics is key to mastering the advanced! For the past few weeks, I have been focusing on basic tutorials and techniques for both beginner soap makers and advanced soapers who want to hone their craft. This series features four tutorials, along with the Back to Basics Soapmaking Kit, which includes all the ingredients necessary to make the four projects.
In addition, I've created a fun quiz to test your soaping knowledge. The quiz does require an email, but don't worry! We will not give your email to anyone; pinky promise. The quiz will be available for one month, and you'll receive a Soap Queen Soap Master Certificate once you pass. Then, you can share your certificate on Facebook or other social media outlets. I love to see your success so post your accomplishments proudly! I'll send out a free copy of the Making Milk Soap E-Book to each person who participates in the quiz (and presto, that's why I need your email address).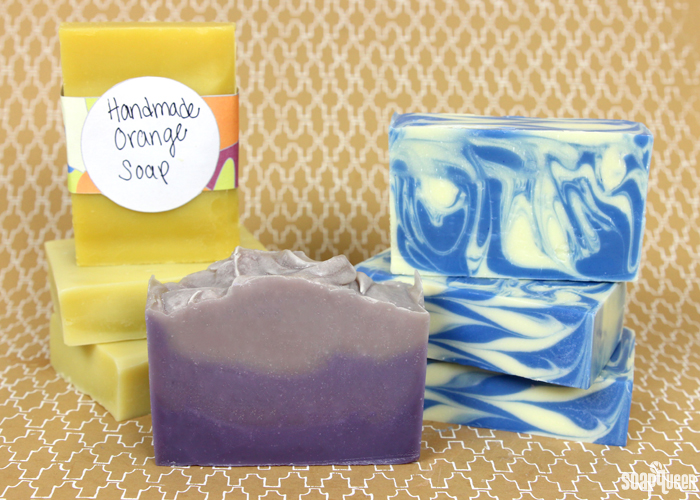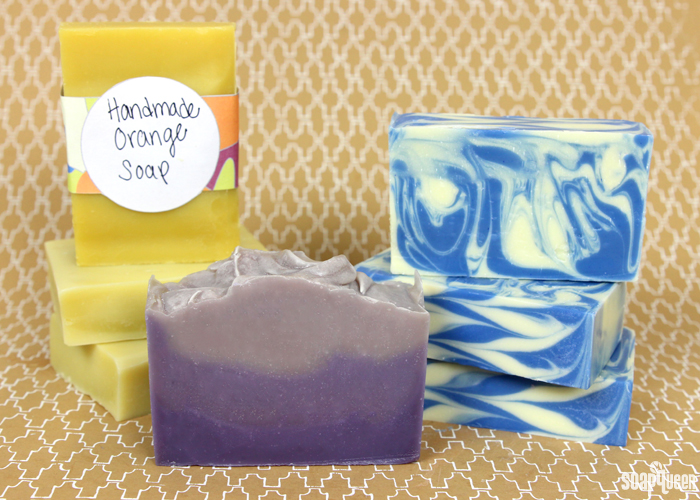 These recipes were specifically designed for somebody who has never made cold process soap before. If you're new to soap making, lye safety is the most important part. Much like driving a car, lye is safe when handled properly. When it is not, it can be extremely dangerous. To learn more about lye safety, check out the Back to Basics: Lye Safety Guide. This post teaches you how to properly store, handle and mix your lye solution for cold process soap. In addition, check out the How to Make Cold Process Soap: Lye Safety & Ingredients video on Soap Queen TV.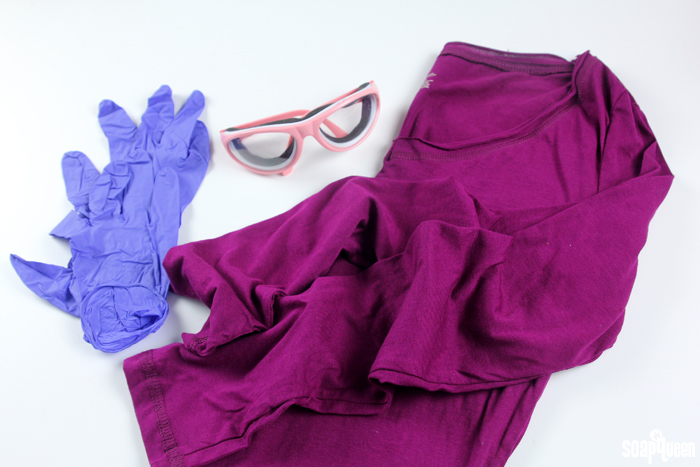 Once you understand how to handle lye safely, it's time to start soaping! Many beginners want to dive right into complex soap techniques with milk soap, swirls and other additives. While I truly love the enthusiasm, I recommend starting with an extremely simple recipe. The Simple & Gentle Cold Process Recipe uses three oils, no fragrance and a recycled mold to create a basic bar of soap. This project gives beginners practice with mixing lye, lining a mold, measuring oils and emulsifying the soap batter.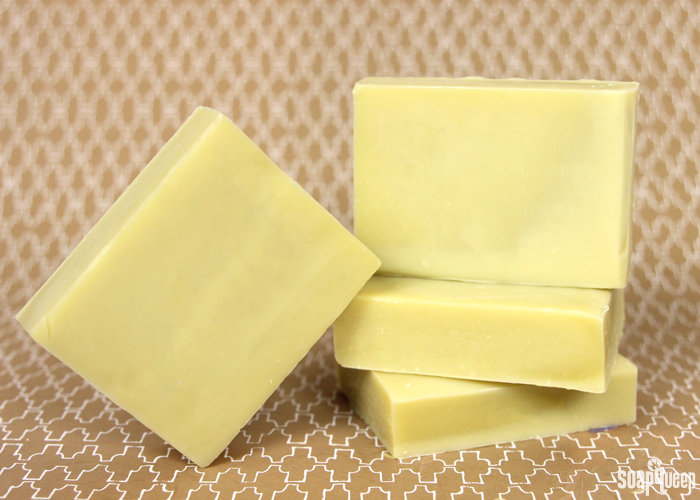 Once you have a basic recipe under your belt, it's time to experiment with butters and fragrance. The Creamy Orange Cold Process Tutorial introduces cocoa butter to practice with medium/thick trace. It also uses 10x Orange Essential Oil, which gives the soap a lovely, natural orange color. To give the soap a little extra flair, the Back to Basics Kit includes a free PDF for cute multi-colored soap bands. Simply download the template, print, cut and wrap the band around the bars.
Both the Simple & Gentle Cold Process Soap and the Creamy Orange Cold Process Soap use a recycled USPS Flat Rate Box for the mold. Recycled molds are a great way to try cold process soap without investing in a mold. Once you fall in love with the process, it's time to choose a mold. The Back to Basics Kit comes with the 10″ Silicone Loaf Mold, which is easy to clean and does not require lining. Check out the Back to Basics: How to Choose a Soap Mold post to learn about the various mold options, including the pros and cons of each type.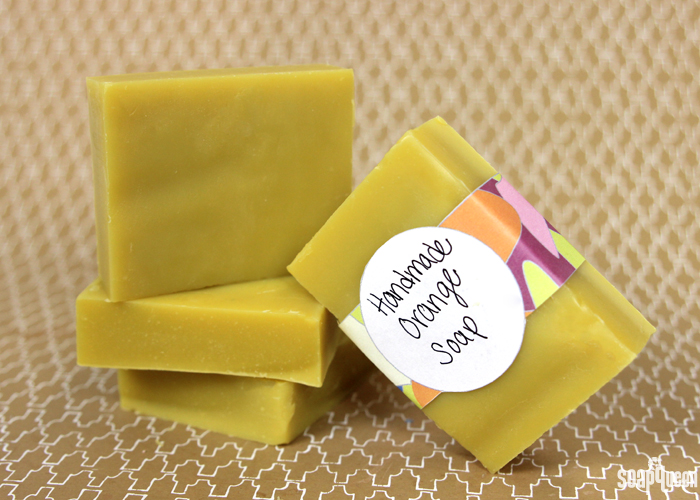 The third tutorial in the Back to Basics series is the Layered Lavender Cold Process Soap. It's perfect for beginners who are looking to take the next step with color! This project features ombre layers created with Periwinkle High pH LabColor for soft lavender hues. In order to keep the layers separate, each layer is stick blended into a thick trace. When using LabColors, it's important to keep the soap insulated to help promote gel phase. Gel phase helps the LabColors become incredibly bright and vibrant! Click here to learn more.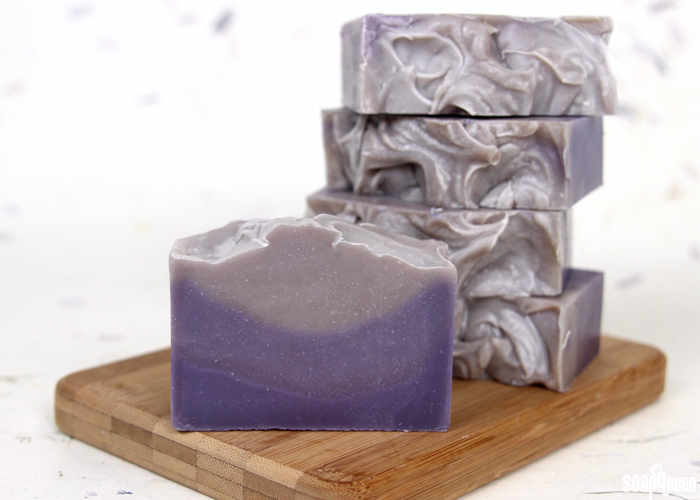 The Layered Lavender Cold Process Tutorial is a great example of how temperature affects cold process soap. Soaping temperature refers to the temperature of the oils, lye solution and ambient temperature. Crafters soap at a wide range of temperatures depending on personal preference. For most soapers, the preferred temperature of soaping lye and oils are 120-130 ° F. Check out the Back to Basics: How Temperature Affects Cold Process Soap post to learn more about temperature and soap.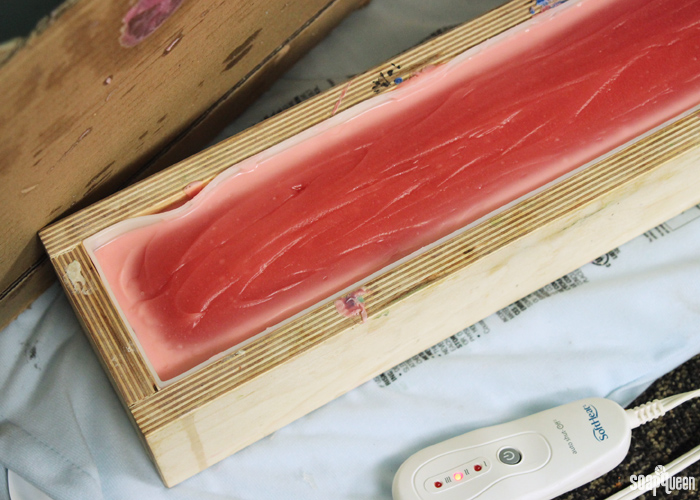 Once you've tried a project with thick trace, it's time to experiment with thin trace! The Crisp Cotton Swirl Cold Process Soap uses thin trace to create a drop swirl within the soap. This type of swirl is great for beginners because it does not involve precise movements; simply drop the colors of soap into the mold and allow them to swirl together! To give the design extra movement, the Hanger Swirl Tool is used as well. The top of the soap is then swirled into a thin zig-zag pattern using a dowel. When creating swirls with cold process soap, be sure to use a well behaving fragrance oil and plenty of slow moving oils such as olive or canola.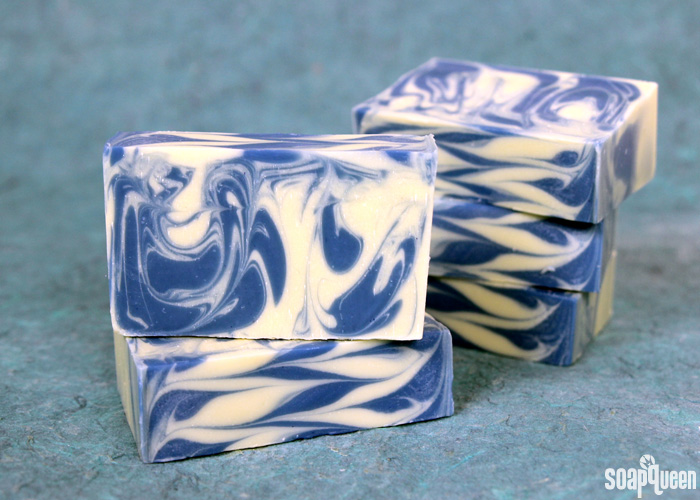 Now that you've mastered the basics, it's time to test your knowledge! The quiz below includes soaping concepts includes in the Back to Basics Series. In order to "pass," you must answer 7 out of the 10 questions correct. Then, you'll receive a certificate so you can show off your soapy knowledge =)