The hardest part of making soap is often waiting to unmold it to see the finished product. Luckily, there is an easy way to cut down the wait time. Sodium lactate is a liquid salt that can be added to cooled lye water in order to speed up unmolding time. Using sodium lactate produces harder, longer-lasting bars of cold process soap.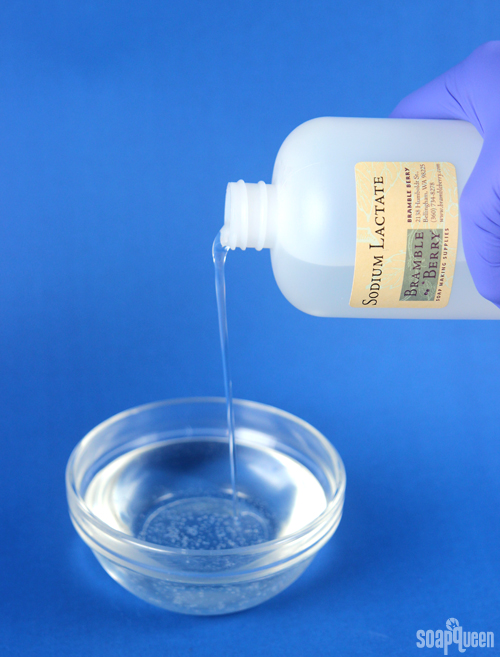 Derived from the natural fermentation of sugars found in corn and beets, sodium lactate is the sodium salt of lactic acid. Naturally a liquid product, sodium lactate is also available in powder form. Sodium lactate is commonly used in food products as a preservative. It's also an extremely effective humectant, helping to strengthen the skin moisture barrier.

When making cold process soap, sodium lactate is added to cooled lye water. Lye water can reach temperatures up to 200°F. For soap making, it's recommended to wait until the lye water has reached temperatures of 130  °F or below. Once the lye has reached optimal soap making temperature, the sodium lactate can be added.
The usage rate for sodium lactate is 1 tsp. per pound of oils. Simply measure out the sodium lactate, and stir into the cool lye water. Be careful not to use too much; using too much sodium lactate will result in a hard, crumbly bar of soap.

Below are two batches of soap created with the Basic Quick Mix. The only difference between the two is soap "A" was made with sodium lactate, while soap "B" was not. After 24 hours, both soaps were removed from the mold. Soap "B" is much softer than soap "A," and stuck to the mold while removing. Soap "A" is much firmer, and came out of the mold smoothly.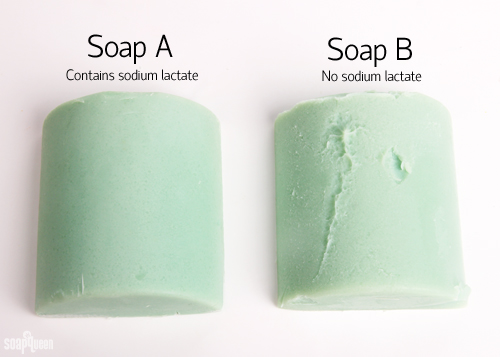 Below are the two batches cut in the center. Because soap "B" is still soft, the knife stuck to the soap. Soap "A" is harder in the center, and the knife was able to make a clean cut all the way through the soap.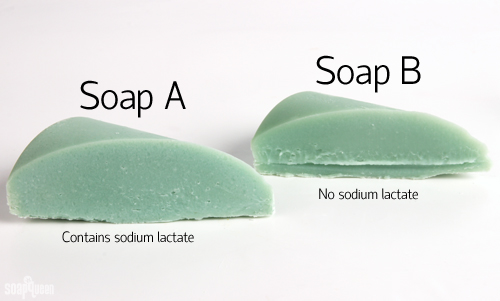 Sodium lactate is especially useful when creating soap that is palm free, or contains a high amount of soft oils. In the Palm Free in the Pot Swirl tutorial, adding sodium lactate would assist in unmolding. This is especially true for the Castile Cubes Tutorial, which is created with 100% olive oil. Castile soap is notoriously soft and requires a long cure time. Using sodium lactate makes these soap easier to unmold, which speeds up the drying process.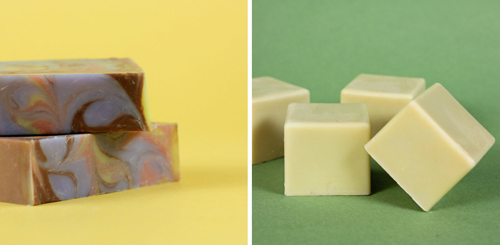 Sodium lactate can also be used in lotions to create a thicker, more hydrating product. In the Fresh Face Oil Free Lavender Lotion and Argan and Shea Lotion recipes, sodium lactate is used to create a creamier texture. The humectant properties of sodium lactate keeps skin moisturized longer.
In addition to hydration, sodium lactate cuts down on the stickiness sometimes found in lotion with a high glycerin content. In lotion recipes, a little sodium lactate goes a long way. Typically, the sodium lactate is used at 1-3% of the total lotion recipe.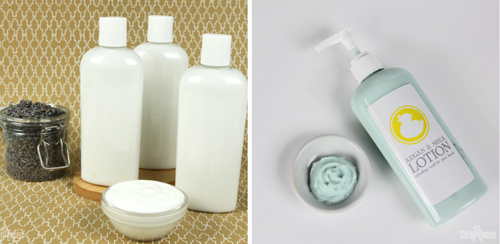 Have you used sodium lactate in your cold process soap or lotions? I use sodium lactate in almost every cold process recipe, I love cutting down on wait time!