Yields:
Three 8 oz bottles
For oily skin, keeping the face hydrated can be difficult. While additional oil can lead to break outs, a lack of moisture can cause dry patches, tightness and flaking. This Fresh Face Oil-Free Lavender Lotion was created with oily skin types in mind. This lotion delivers light-weight hydration that leaves skin feeling refreshed without excess oil.
Made with conditioning BTMS-50, and oil-absorbing Tapioca Powder, this lotion keeps skin comfortable throughout the day. While it does contain a very small amount of oil via the Lavender 40/42 Essential Oil, you can omit the essential oil if you'd like. If your skin is dry, you may prefer the Lavender and Aloe Lotion Tutorial.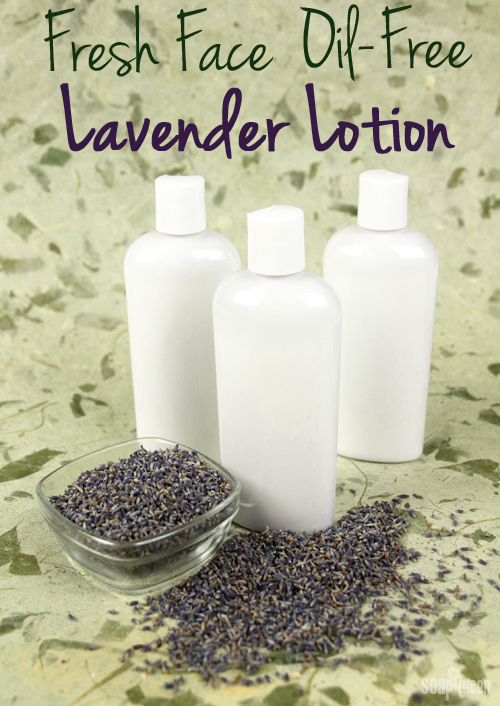 What You'll Need:
18.6 oz. Distilled Water
.75 oz Sodium Lactate
1.2 oz. BTMS-50
.5 oz Isopropyl Myristate
2.4 oz Cyclomethicone
.3 oz Optiphen
.3 oz Tapioca Powder
3 mL 40/42 Lavender Essential Oil
8 oz. Bottles with White Disk Cap (3 bottles)

Click here to add everything you need for this project to your Bramble Berry shopping cart!
EQUIPMENT PREP: Disinfect your utensils by dipping them in a 5% bleach water solution and allowing to dry. This includes mixing containers, your stick blender, and any spoons or spatulas that may come in contact with your lotion. Your products must be as free of germs, bacteria, microbes as possible, so be safe and bleach water all your utensils.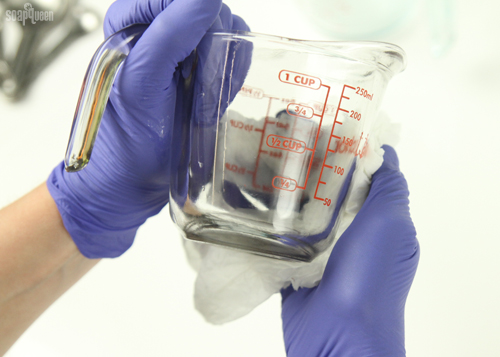 ONE: In a heat safe container, combine distilled water and sodium lactate. Set aside.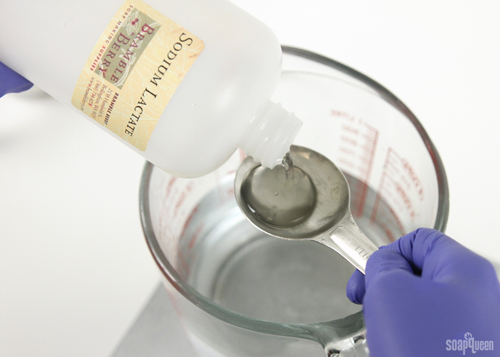 TWO: In a separate container, combine BTMS-50 and Isopropyl Myristate. Set aside.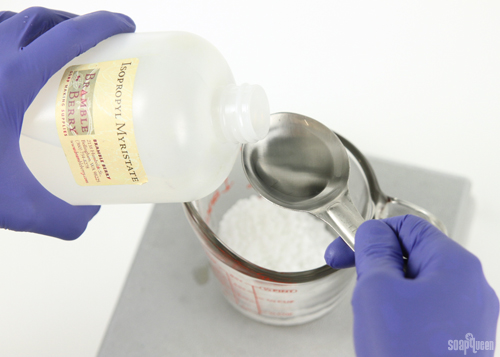 THREE: Heat both containers with the distilled water and BTMS-50 in the microwave on 1 minute bursts until both reach between 150 – 160°F. Once both containers have reached 150-160°F, pour the BTMS-50 mixture into the distilled water mixture and stick blend for 1-2 minutes.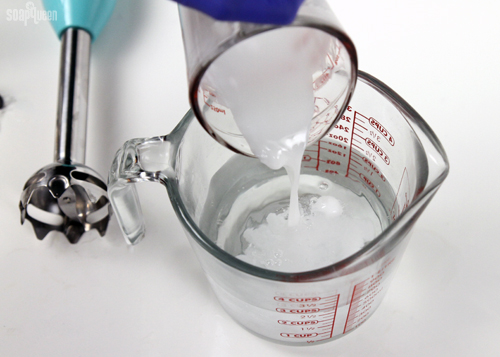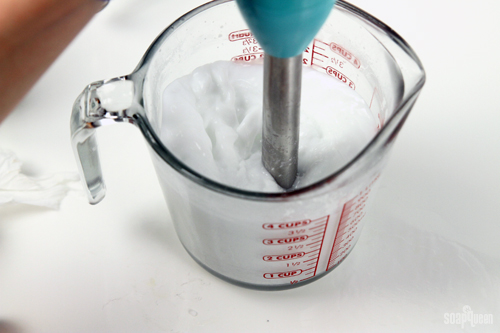 FOUR: In a separate container, combine the Tapioca Powder, Optiphen and Cyclomethicone. Stir mixture until fully incorporated.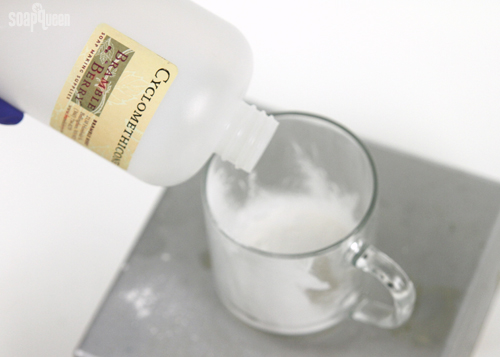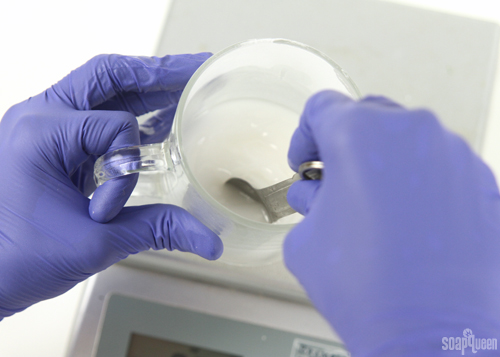 FIVE: Continue to stick blend the emulsified mixture until it reaches 120°F. Pour the Tapioca Powder and Optiphen mixture into the emulsified container, and stick blend for 3-4 minutes.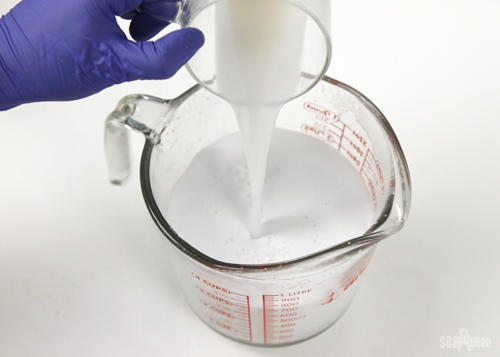 SIX: Add the Lavender 40/42 Essential Oil and stick blend to fully combine.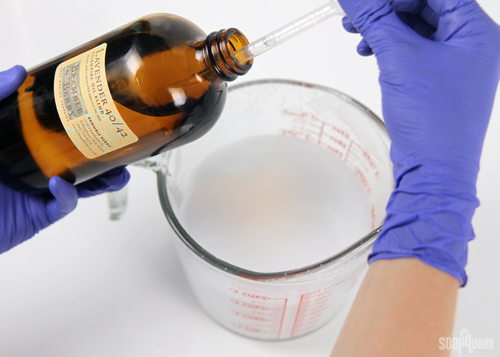 SEVEN: When the lotion drops below 110°F, pour it into bottles. Let the bottles sit overnight without a cap (otherwise condensation can form inside the bottle).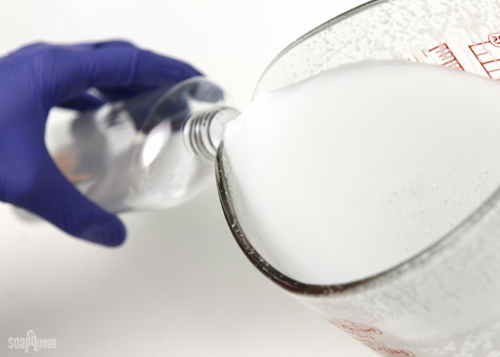 If you have oily skin, how do you combat the excess oil and shine?