Many of you may already be aware of the sustainability issues with Palm Oil and Palm Kernel Oil.  Palm oil is grown on vast plantations in Malaysia, Indonesia, and many other South Asian and African countries.  Due to the ever increasing demand for Palm Oil in both the food industry and booming biofuel production, more land is needed every year for more oil palm trees.  Some unscrupulous plantations clear surrounding rainforest and peat for this land illegally, which has led to the destruction of orangutan habitat and local land conflicts in some areas. Palm Oil and Palm Kernel Oil (PKO) are used in soapmaking as secondary lathering agents and also contribute to a hard bar of soap.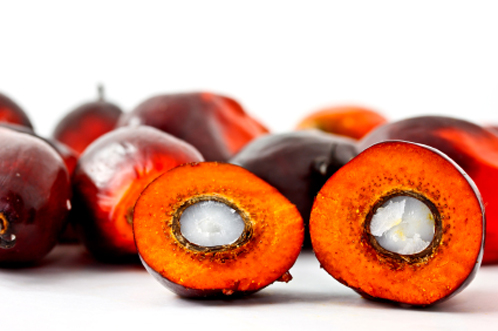 Palm oil is mostly used in the food industry to manufacture cheaper, healthier foods.  Palm oil is efficient, cholesterol free, and high in carotene.  The #1 use of palm oil is in the food industry, and most of the "vegetable oil" in foods in the grocery stores are made with palm oil!  However, industrial use of palm oil, such as for biofuel, is on the rise (especially in Europe).
But, the United States only imports 3% of the world's palm oil; most of it is used in Malaysia, Indonesia and China as a cheap cooking oil, and as a biofuel to help reduce emissions.  It is also a critical factor in these economies, comprising a large part of international exports and GDP.
Can you make a good bar of soap without Palm Oil? Yes, yes and yes! And, over the next few months, the Soap Queen blog is going to explore fully-tested Palm-free recipes. I've made 20+ different recipes, passed them out to testers, and have gotten the results back. I can't wait to share them with you! Even with this experimentation, Bramble Berry continues to carry palm oil and use it in our recipes and projects for a variety of reasons outlined in this post (below) but we do so in the most sustainable manner possible. Simply removing palm oil from the entire cosmetics industry (including the Proctor and Gamble's of the world) would only remove a mere 5% – 10% of industrial demand on palm oil.  Instead, Bramble Berry only purchases palm oil from vendors who are members of the Roundtable for Sustainable Palm Oil, also known as the RSPO.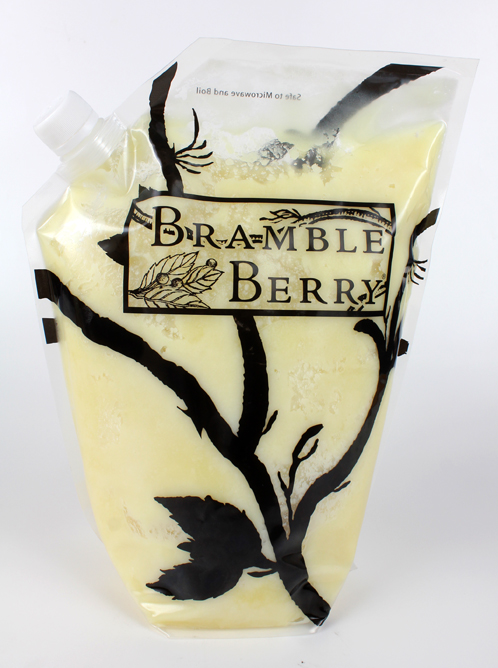 The RSPO was founded in 2005 to create a system for certifying sustainably grown palm oil, and to create guidelines of membership for certified growers.  These guidelines cover more than just environmental stewardship; members of the RSPO must report on and provide better working conditions, better wages, and foster local discussions and input on their impact on local and native land.  These principles and criteria for members of the RSPO help ensure that the certified palm oil is produced under legal, socially and environmentally responsible management.  The World Wildlife Foundation has given the RSPO a thumbs up as a big step in the right direction for the production of palm oil in "providing assurance that valuable tropical forests have not been cleared, and social safeguards have been met during the oil's production" of Certified Sustainable Palm Oil.
But why not do away with palm oil altogether?  Palm oil is not only used in commercial foods and biodiesel.  Palm oil is the primary cooking oil for some of South Asia and Africa's poorest.  A shortage of palm oil, or simply an increase in prices, can cause impoverished families in India to cut back on food just to buy the oil to cook it with.  (See blog post here for more information.) Palm oil plantations also provide much needed jobs in rural areas where impoverished families struggle to feed their families and make a living.  In fact, the World Bank rated the palm oil industry as the best way to reduce poverty in Malaysia, and the palm oil industry has been credited with creating a new rural middle-class in Indonesia.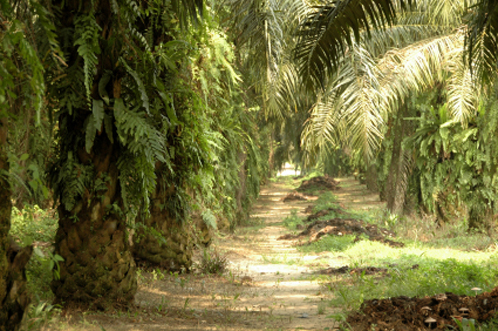 While over 50% of palm oil plantations are run by corporations, 40% of Indonesian plantations and 47% of Malaysian plantations are held by small holders.  The Malaysian palm industry employs over half a million people, and that number grows every year, lifting more and more families out of poverty.
Simply cutting back on palm oil production, or forcing food and biofuel producers to make a large scale switch, could cause greater sustainability issues with oils such as canola, soy, and sunflower.  Because the oil palm has such a high oil yield per hectare, a massive switch to smaller yield oils like canola could cause even more land to be cleared and more forests to be burned.
Sustainability is never an easy issue.  Rarely is it as simple as saying "We just won't use that anymore."  The key to the sustainability of palm oil is to create a better system for monitoring plantations, segregating ethically grown palm in the marketplace, and creating more affordable certified palm oil.  By continuing to support only RSPO-certified vendors, Bramble Berry is doing its part to help fund the fight for better palm oil along with some pretty big industry giants such as General Mills and Kellogg.  Bramble Berry also supports Orangutan Foundation International, a non -profit organization that purchases land in the Rawa Kuno National Forest to create permanent and protected orangutan habitat.  (Buy your own piece of the forest here!)
So what can you do aside from purchasing sustainable palm oil? Start at the grocery store. Look through the ingredient labels of the products you're purchasing and start to become aware of Palm Oil on the ingredients labels.  If you're a larger soap business that wants to continue using Palm Oil and PKO, you may consider supporting the RSPO and GreenPalm through their certificate purchase system (similar to purchasing carbon offset credits).  However, membership can be pricey, so if you're looking to make a more affordable contribution to the fight for better palm oil, you can also make a monthly donation of any size to the World Wildlife Federation here or purchase your own piece of forest land through Orangutan Foundation International.
The choice to use palm oil in your soaps is up to you.  It is 100% a personal preference and like many soapmaking issues (to gel or not to gel, INS numbers, sodium lactate usage), what one person swears by, another will eschew. There are many soapmaking alternatives to using Palm Oil/PKO and great palm-free recipes out there, and we are currently testing more for you that are long lasting, hard and have copious bubbles.  The road to truly sustainable and socially responsible palm oil is a long one, and we're all in it together.