I've long wanted to venture into making my own laundry soap. But, I've been scared. A washing machine seems big and complicated and expensive to fix if I break it with my experiments. But, finally the requests for laundry soap on our Facebook page buoyed the team and I to action. Behold the project we've been busily testing for the last few months: laundry soap. Please note that I'd recommend a small test batch of any of our recipes with your clothing and your washing machine to ensure that the recipe works the way you expect it to. Washing preferences, like soap preferences, can vary from household to household.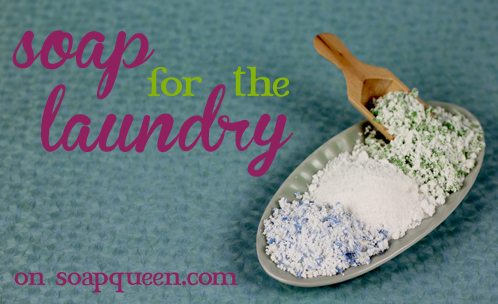 We've just welcomed Bramble Berry's latest product, Washing Soda. It was perfect timing for this project! Otherwise known as Sodium Carbonate or Soda Ash, Washing Soda is a common base ingredient in many laundry soaps. In addition to acting as a water softener, Washing Soda is a stain remover and can even work as a fixative for some natural dyeing techniques.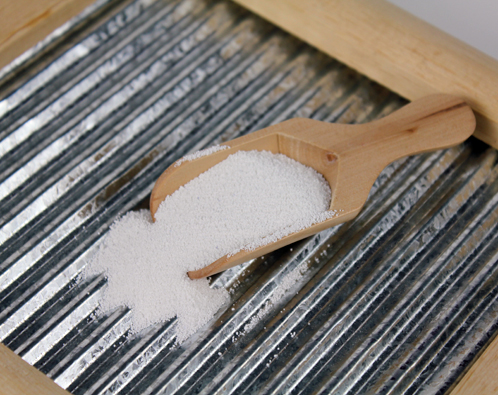 A note on some of the other ingredients found in these recipes: Baking Soda (Sodium Bicarbonate) is thought to be an odor neutralizer and fabric freshener, but there is some debate as to whether it actually functions in this capacity when used in detergents. Borax is used as a stain-removal aid, and can also be used on whites as an alternative to chlorine bleach. I found Citric Acid works to break down enzymes found in common stains and is highly functional as a natural stain remover as well.
Recipe One: What to do with lye-heavy soap
Whoops! Something went wrong while making a batch of soap so to be on the safe side, you test the pH level and discover it's lye heavy. Don't toss the soap just yet! Laundry soap is a great way to use up a soap that may have otherwise gone to waste. Edited to add: The soap you use doesn't have to be lye-heavy! But because oils free floating in soap are just that – oils – and oil on clothing can go rancid and smell bad we recomend a 3% superfat or below for laundry soap.

Get everything you need for the Shredded CP Laundry Soap Recipe (minus the shredded soap) with the click of a button!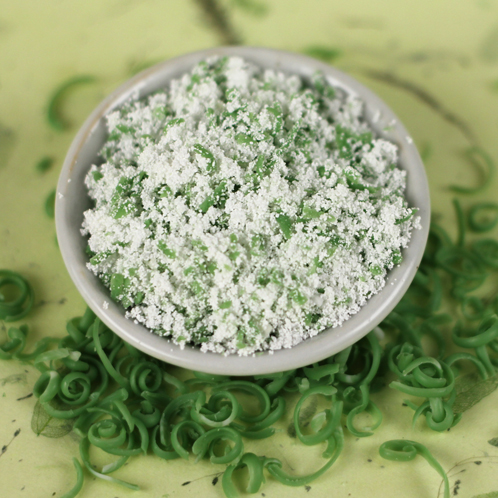 Note: I used our clean up tool to get these fun curly soap shreds.
Recipe Two: For light duty loads
This recipe was not the best for loads that contained towels and other heavy fabrics, but worked well on finer linens and other lightweight fabrics.

Buy everything you need for the Light Duty Laundry Soap recipe with the click of a button!
Recipe Three: For heavy duty loads
Great for when you need to wash a full load of towels or other heavyweight fabrics and for tough stains, laundry booster Citric Acid comes to the rescue!

Buy everything you need for Heavy Duty Laundry Soap Recipe (except the shredded soap and vinegar) with the click of a button!
Note: Vinegar is optional, but can be added to reduce the need for dryer sheets or other fabric softening aids. Your laundry will not smell like vinegar, I promise!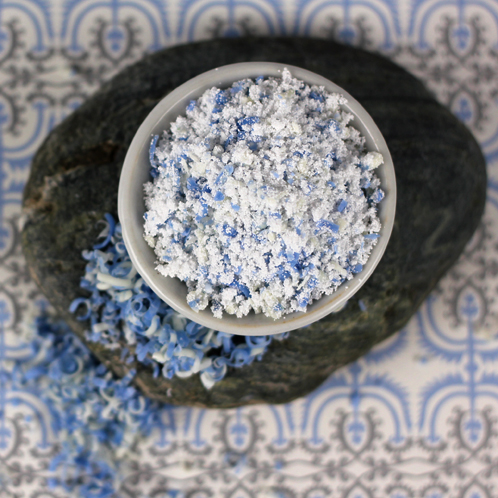 Once you've got your ideal recipe locked down, you can choose to scent your detergent. I stuck with essential oil blends, but fragrance oils work just as well. Lavender seemed to be a universal favorite among the team member testers! Here are the blends we liked:
Start out with a usage rate of 1 mL per cup of powdered detergent, and add more for a stronger scent.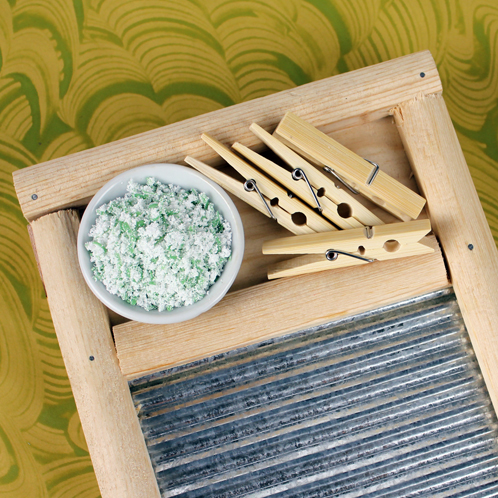 Edited to add: be sure to check out the comment for some more reader-submitted recipes! -AM