It's hard to believe that summer is more than halfway over. Fall officially begins on September 23rd, which means there is still a full month to celebrate the sun with summer inspired projects. To me, summer projects mean bright colors and fruity scents. Summer projects also include bronzers and products to nourish the skin after and before sun exposure. If you haven't created summer projects yet, there is still time! Extend summer and check out the blog posts below for inspiration.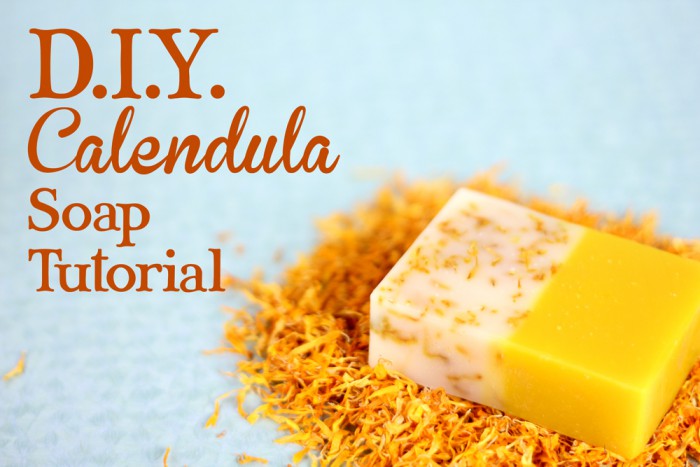 Summer is all about enjoying the sun and spending time outdoors. The Sunshine Soap with Orange and Calendula was directly inspired by the sun. Made with a citrus-y blend of 10x Orange Essential Oil and Yuzu Fragrance Oil, this soap smells incredibly bright and cheery. Fizzy Lemonade Colorant gives the soap an intense yellow color that is perfect for summer. Watch the video below to see how it's made!
Bright soap scented with citrus always looks and smells so zesty and fun! In the Lemon Poppy Seed Cold Process Tutorial, a combination of Lemon Verbena Yankee Type Fragrance Oil and Champagne Fragrance Oil create a bubbly and delicious blend. The Lime in the Coconut Milk Cold Process Soap mixes Lime Essential Oil with Coconut Lemongrass Fragrance Oil for a scent that transports you on a tropical vacation. This is one of my favorite soaps from the last year; in fact, I just finished this bar in my shower a few weeks ago. The coconut milk really gives it a creamy lather and leaves the skin feeling soft and supple.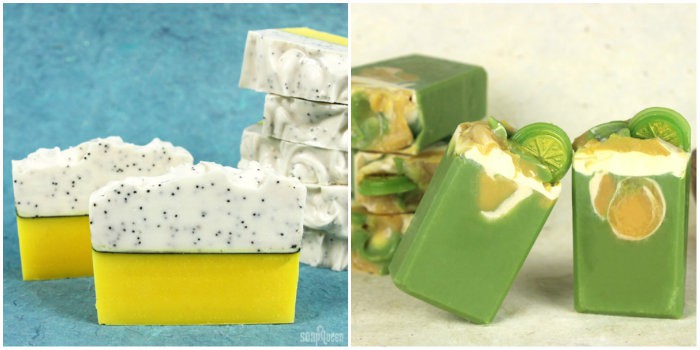 Right to left: Lemon Poppy Seed Cold Process Tutorial, Lime in the Coconut Milk Cold Process Soap