In this Soap Queen Short I show the basics of soap sculpting. This quick little video was inspired by the soap sculpting challenge. I wanted to show how easy it is to manipulate and roll Melt & Pour soap when you know the trick!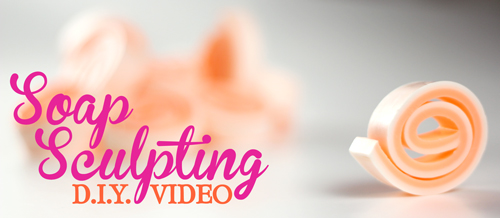 It's easy to roll up Melt & Pour soap when you add a little glycerin. For ideas on how to use sculpted soap check out this video where I embed a soap roll in soap and this video where I make soapy pinwheels and fortune cookie shaped soap.
How to Roll Melt & Pour Soap from Soap Queen on Vimeo.
To make the soap in this video you will need:

  Buy everything you need with the click of a button!