Quite possibly the cutest episode of Soap Queen TV… ever (although the piggies were REALLY cute). I had a great time making this video and creating these two projects. And, as you'll see from the outtakes at the end, I had a really fun (slash dorky) time with the soap I made.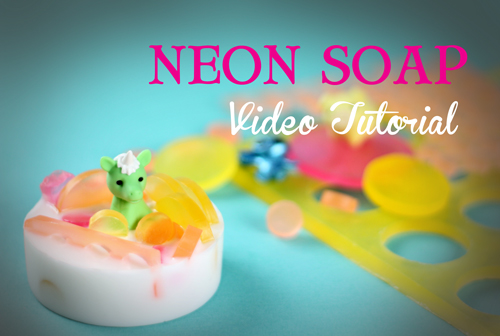 This project is inspired by a class Erin Pikor of Naiad Soaparts taught at Soap Weekend Intensive. Using translucent cut-outs of neon colored soap, I layered them over a white background and then cut them up into shapes with cookie cutters (using my core strength). Next I used the leftover soap scraps to make cute little embedded soap that is so quick, easy and cute I almost like them better than the main project!

How to Make Neon Ambrosia Soap from Soap Queen on Vimeo.

  Get everything you need to make this project here.
To make this SQTV project you will need:
Note: The cookie cutters shown in this video have been discontinued, and are not included in the kit.