It's hard to believe that summer is more than halfway over. Fall officially begins on September 23rd, which means there is still a full month to celebrate the sun with summer inspired projects. To me, summer projects mean bright colors and fruity scents. Summer projects also include bronzers and products to nourish the skin after and before sun exposure. If you haven't created summer projects yet, there is still time! Extend summer and check out the blog posts below for inspiration.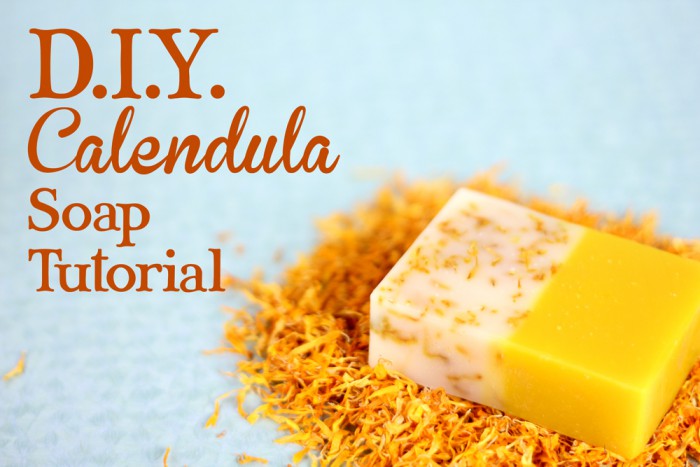 Summer is all about enjoying the sun and spending time outdoors. The Sunshine Soap with Orange and Calendula was directly inspired by the sun. Made with a citrus-y blend of 10x Orange Essential Oil and Yuzu Fragrance Oil, this soap smells incredibly bright and cheery. Fizzy Lemonade Colorant gives the soap an intense yellow color that is perfect for summer. Watch the video below to see how it's made!
Bright soap scented with citrus always looks and smells so zesty and fun! In the Lemon Poppy Seed Cold Process Tutorial, a combination of Lemon Verbena Yankee Type Fragrance Oil and Champagne Fragrance Oil create a bubbly and delicious blend. The Lime in the Coconut Milk Cold Process Soap mixes Lime Essential Oil with Coconut Lemongrass Fragrance Oil for a scent that transports you on a tropical vacation. This is one of my favorite soaps from the last year; in fact, I just finished this bar in my shower a few weeks ago. The coconut milk really gives it a creamy lather and leaves the skin feeling soft and supple.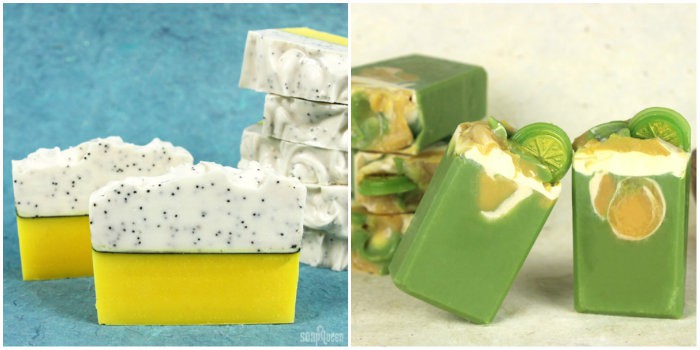 Right to left: Lemon Poppy Seed Cold Process Tutorial, Lime in the Coconut Milk Cold Process Soap
If you prefer melt and pour soapmaking, The Shimmery Summer Soap Jellies are fun to make, and even more giggle-inducing to use! LabColors are used to achieve the bright summery hues, and glitter adds sparkle and shine. To use jelly soap, tear off a piece and lather using a loofah or washcloth. Kids absolutely love the jiggly texture.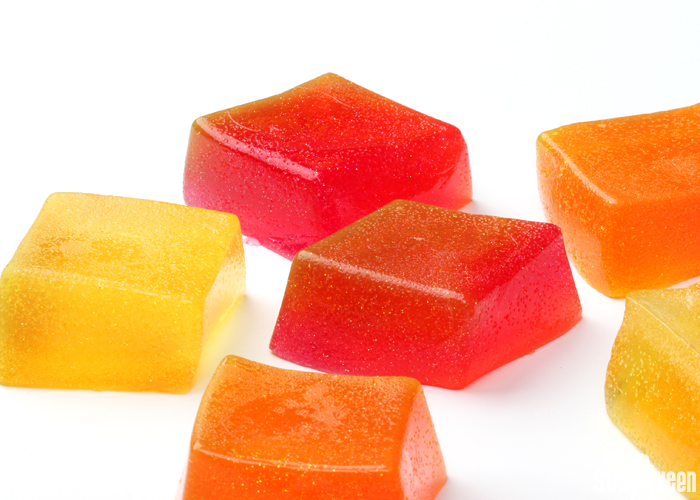 In the Groovy Peace Sign Melt & Pour Tutorial, LabColors give a psychedelic watercolor effect that screams "Summer of Love." Bright colors in melt and pour soap can also be achieved with Color Blocks. Easy to use, color blocks are intensely colored pieces of melt and pour that can be shaved and added to melted soap. A combination of various color blocks are used to create the heart embeds in the Rainbow Hearts Melt and Pour Soap. Watch this Soap Queen TV video to see a variation of this project in action.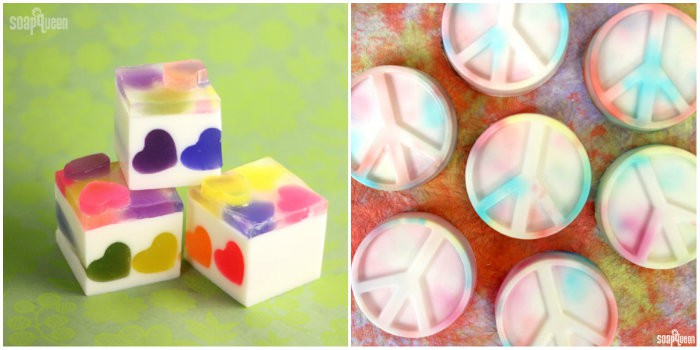 Right to left: Rainbow Hearts Melt and Pour Soap, Groovy Peace Sign Melt & Pour Tutorial
If you still don't have a natural summer tan, bronzing products are here to the rescue. I use bronzing lotion at least once a week in the summer. Both the Bronzing Lotion and the Magical Shimmer Stick are easy to make and use and give the skin a warm glow. You can also add more colorant if you prefer a more intense tan color. The Beautiful Bronze Lip Tint and Bronze Goddess Nail Polish complete your golden summer look.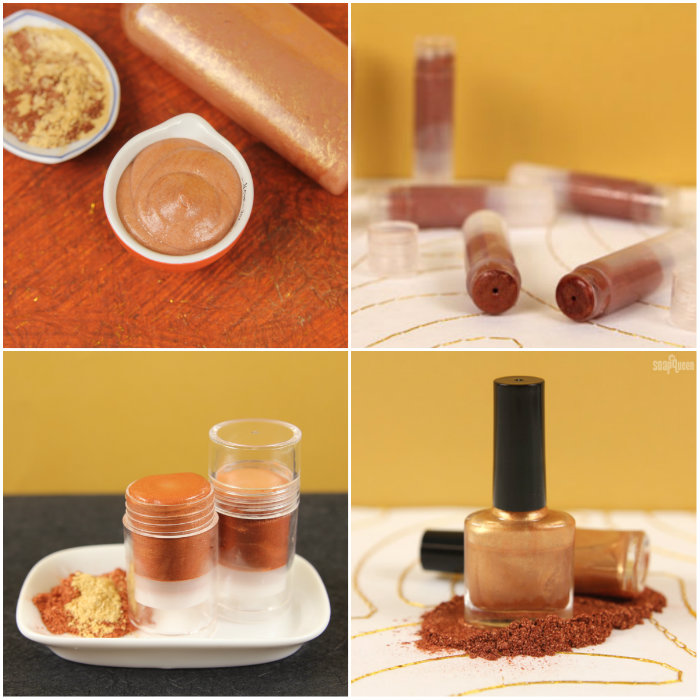 Top right, clockwise: Bronzing Lotion, Beautiful Bronze Lip Tint Tutorial, Magical Shimmer Stick, Bronze Goddess Nail Polish

If you're looking for a rich body butter, the Whipped Amber Bronzing Butter gives skin a subtle bronze tint. Made with a combination of cocoa butter, coffee butter and avocado butter, this product has a texture of mousse. Copper Sparkle Mica is added for color. Amber Fragrance Oil and Ancient Sedona Fragrance Oil create a warm and delicious fragrance blend.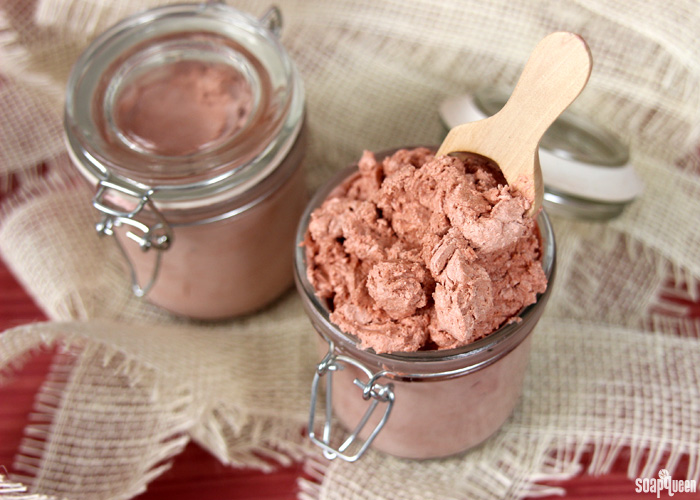 To give your skin a little extra TLC during the summer months, the Sweet Summer Scrub gently exfoliants dead skin to leave your skin feeling smooth. If you prefer an oil based scrub, the Shimmering Sea Salt Scrub Recipe is made with shea butter and coconut oil to nourish skin. A hint of gold (light) mica gives a subtle shimmer, inspired by mermaids.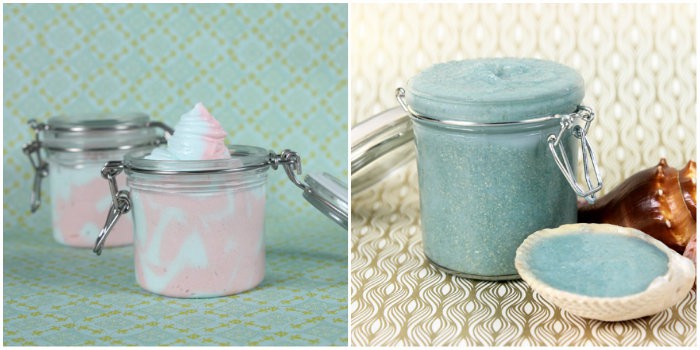 Left to right: Sweet Summer Scrub, Shimmering Sea Salt Scrub

Have you had a chance to create summer inspired projects? There is still time, but hurry! There is only one month left of summer =)