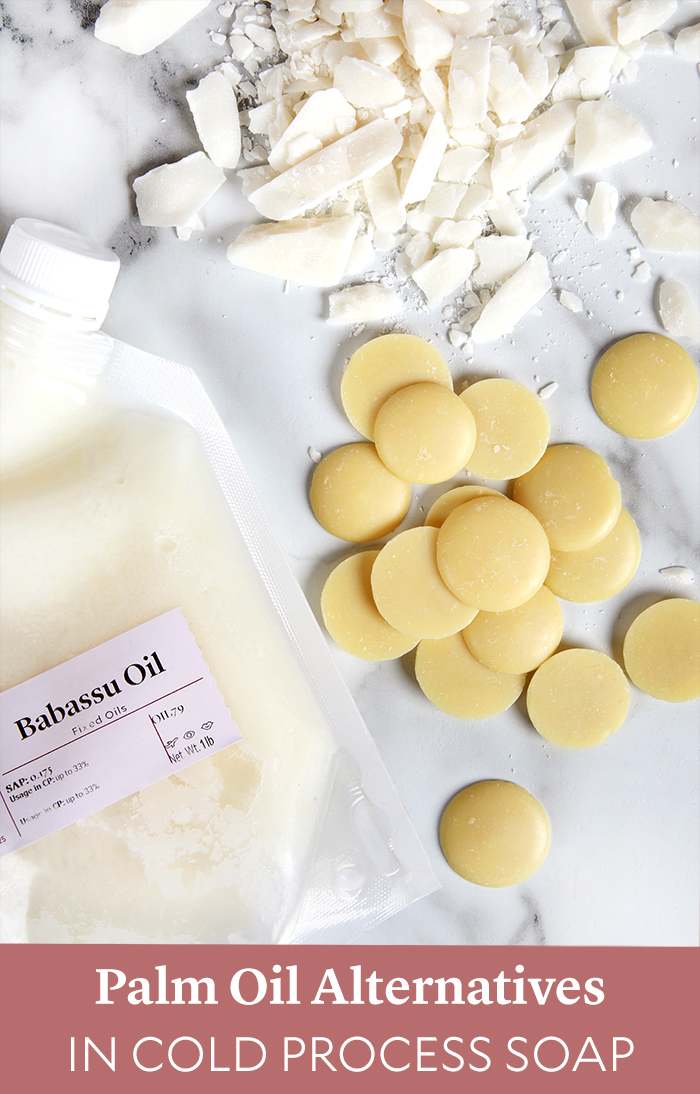 Palm oil adds a unique feeling to cold process soap. It helps harden the bars and it creates lather when paired with coconut oil. While ours is from a vendor that supports sustainable production, some makers choose not to use it. Learn more about palm oil production here.
One of the best things about handmade soap is that you get to decide what goes in your recipe. Learn more about palm oil and how to substitute it below.
Bramble Berry palm oil options
Palm oil – This one is refined, so it has a neutral color and smell. It's solid at room temperature. In cold process soap, the oil can be used up to 33%. Don't forget to fully melt and mix the palm oil before use, that way the fatty acids will distribute evenly. Our supplier is member of the Roundtable on Sustainable Palm Oil – learn more about the organization here.
Palm kernel flakes – This is a mixture of partially-hydrogenated palm kernel oil and soy lecithin, and it comes in flake form. It also has a neutral color and smell. We only recommend it up to 15% in cold process soap – a higher percentage can make the bars too hard. It will speed up trace, so be prepared to work fast. These flakes are also from an RSPO supplier.
Red palm oil – This oil has a gorgeous natural color that turns soap orange. Like palm oil, it's solid at room temperature and it can be used in soap up to 33%, although you may want to start with a smaller amount because it can stain molds and skin. This oil is also from an RSPO supplier.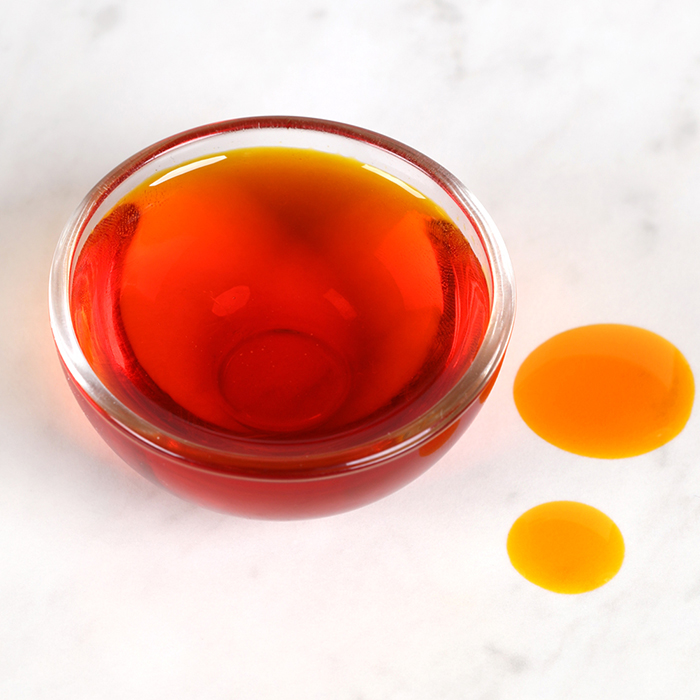 Palm oil alternatives
The closest substitute for palm oil is babassu oil, which comes from a native Brazilian palm tree. It adds the same firming and moisturizing properties as coconut and palm. However, the babassu does have a lighter feeling on the skin and it absorbs quickly. You can replace some or all of the palm with babassu. Just remember to run your recipe through the Lye Calculator after any substitutions.
You can also use tallow or lard in place of palm. They add similar hardening properties in cold process soap. This post talks about how to work with tallow, and this one has a laundry soap recipe. The Lard and Loofah Bars are palm free and made with natural ingredients like carrot puree and bergamot essential oil.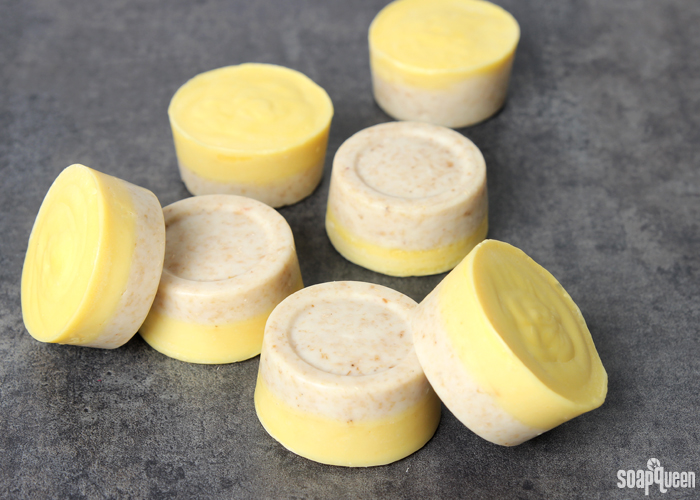 Lard and Loofah Bars
Another option is to increase the coconut oil up to 33%. A higher amount of coconut oil can be drying, so you can increase the superfat or add moisturizing oils like avocado and sweet almond.
Add hard butters like mango, cocoa, and shea up to 15% in the recipe. This will make harder bars and also add moisturizing properties your skin will love. Learn more about working with butters in this post.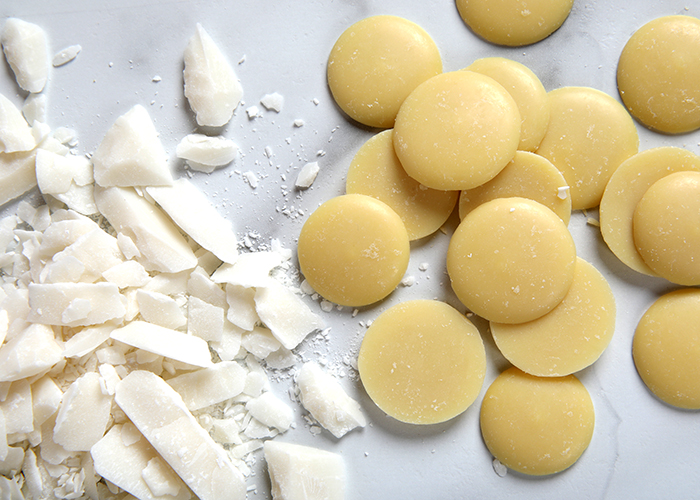 We also recommend sodium lactate for palm-free recipes. It's a liquid salt that helps harden the soap so you can unmold it more quickly. It's easy to use, just add 1 teaspoon of sodium lactate per pound of oils to your cooled lye water. A water discount helps the soap harden and unmold more quickly as well – a good place to start is about 5-10%.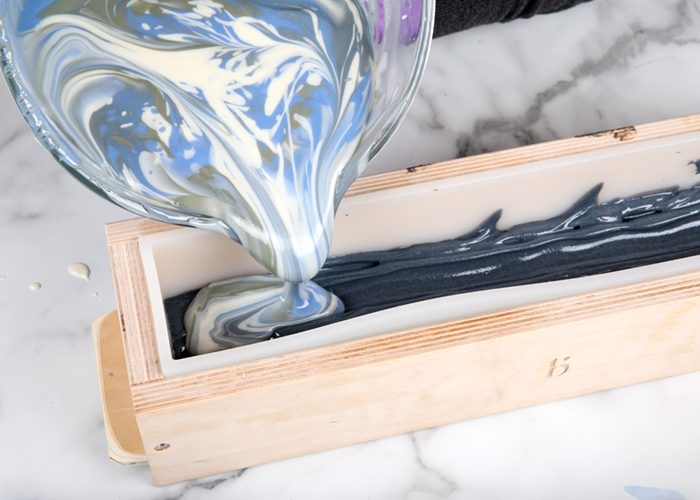 Palm-free recipes
Busy Beeswax Soap
100% Coconut Oil and Annatto Soap
Brine and Rose Clay Soap
Buttermilk Bastille Baby Bar
Queen of Hearts Soap
Gentle Oatmeal Baby Soap
Lard and Loofah Soap
Luck of the Irish Soap
Palm-Free Vertical Twist Soap
Palm-Free In-The-Pot Swirl Soap
Layered Lilac Loofah Soap
Simple Castile Soap
Bramble Berry CEO and Founder Anne-Marie's book, Pure Soapmaking, is another good resource. Half of the recipes are palm free.