I'm excited to share the winners of the #Natural Colorants Cold Process Challenge. We had an amazing turnout and at last count, there were over 145 entries! There were so many incredible soaps that I just had to feature more than four this time. Check out these inspiring (and all-naturally colored) soaps!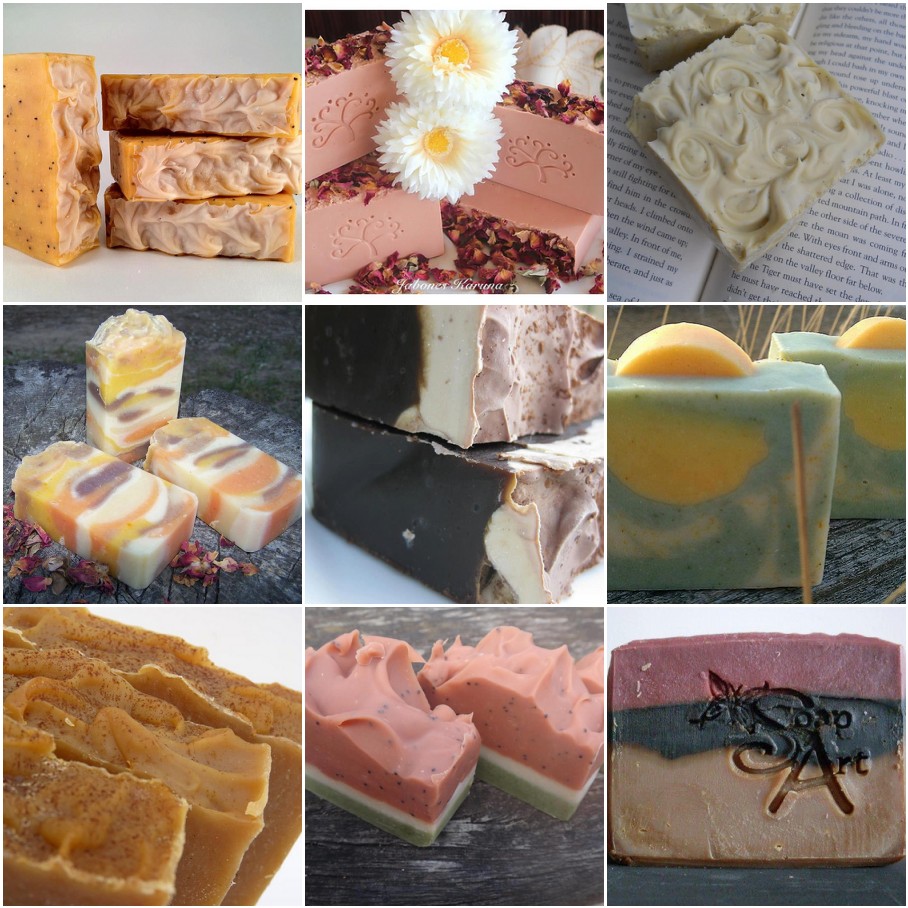 Top Row
Alicia from Clean by ali, llc – Poppy Seeds and Annatto Seeds
Rachelle from Stripped Soap Co. – Peppermint-infused Coconut Oil and Peppermint Tea Leaves
Middle Row
Rhonda from Theodora Soaps – Annatto Seed, Alkanet Root, Paprika, Safflower and Sandalwood.
Kristen Mehlbauer: Cocoa Powder and Coffee Grounds
Nicole Mathiasz – Calendula-infused oil, Calendula Petals, Spirulina, Parsley, and Turmeric
Bottom Row
Monica from Green Lady Creations:  Pumpkin Puree
Natalia MijnZeep – Italian Rose Ochre, Red Clay, and Spirulina
Jean from SoapArt – Mauve Clay and Activated Charcoal
Many thanks to everyone who particpated in the #Natural Colorants Challenge, we were so happy to see all of your incredible work. Now get ready for this week's challenge, #Unique Tops in Cold Process Soap!
Happy Soaping!