Cold Process Soap is amazing and produces a better bar of soap than most store-bought soaps. It does require research before diving in. If you are not familiar with sodium hydroxide or CP soapmaking, please watch the Soap Queen TV Video on lye and how to use lye properly, or read the lye safety section in the Soap Crafting book. These are my favorite 3 Cold Process soap recipes that I tend to stick to when making soap for classes, family and friends.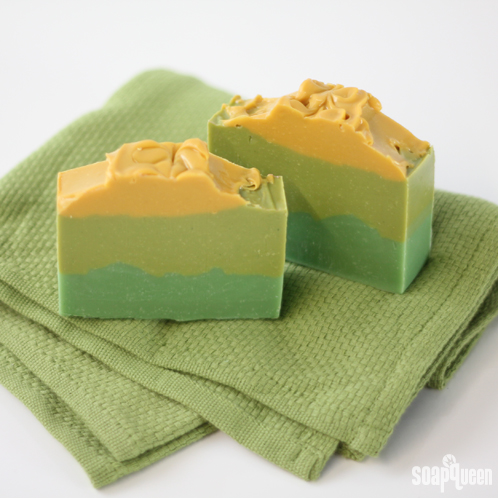 The Avocado Moisturizing Bars from the Soap Crafting Book.
Lots of Lather
(my most favorite, tried and true, teach this in every class, really, really hard soap bar)
16 oz. Coconut Oil
16 oz. Palm Oil
16 oz. Olive Oil
2 oz. Castor Oil
16.5 oz. water
7.3 oz. lye
Recommend 3% superfat for best bubbles
Moisturizing
4 oz. Avocado Oil
8 oz. Coconut Oil
1 oz. Jojoba Oil
16 oz. Olive Oil
8 oz. Palm Oil
4 oz. Shea Butter
13.5 oz. water
5.6 oz. lye
Nourishing
2 oz. Sweet Almond Oil
2 oz. Avocado Oil
8 oz. Coconut Oil
2 oz. Hempseed Oil
16 oz. Olive Oil
8 oz. Palm Oil
4 oz. Shea Butter
2 oz. Wheatgerm Oil
2 oz. Vitamin E
14.5 oz. water
6 oz. lye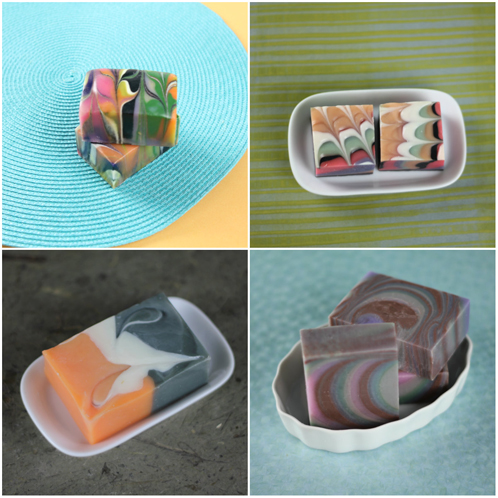 If you've never made Cold Process soap before, stop here! I highly recommend checking out our FREE four part SoapQueen.tv series on Cold Process Soapmaking, especially the episode on lye safety. And if you'd rather do some reading, Bramble Berry carries a wide range of books on the topic, including my newest book, Soap Crafting. You can also checkout the digital downloads for that instant gratification factor.
For more on Cold Process soaping, check out the following resources:
Have a question about this blog post? Come join us at Bramble Berry's Facebook page and we can help you out with any of your soapy questions!