I was in a Green Tea frame of mood after getting an awesome tea from Adagio Teas called "Hojicha". It's a toasty warm green tea flavor and it inspired me to make some Green Tea rebatch soap. I wanted that instant gratification of rebatch! Green Tea has natural antioxidants (called catechins) that help fight damage caused by free radicals. Very preliminary studies show that Green Tea topically may inhibit enzymes whose excessive activity contributes to age-related degradation of the skin matrix – sign me up for that!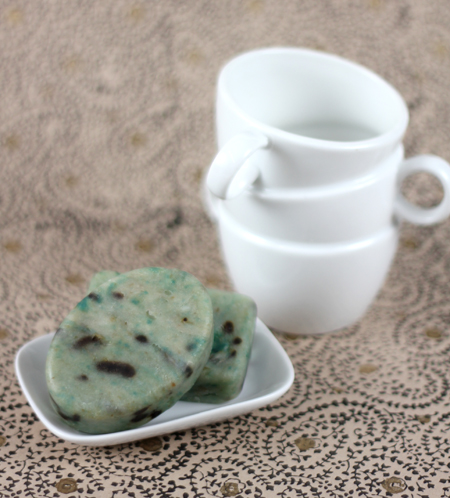 Ingredients:
22 oz or 8 cups of grated Castile rebatch
0.75 oz of Green Tea extract
0.5 oz Green Tea fragrance oil
0.1oz Peppermint essential oil
Emerald Green LabColor (optional)
2 oz distilled water
1 tsp of green tea for infusing
Get everything you need for "Teabatch" in the click of a button!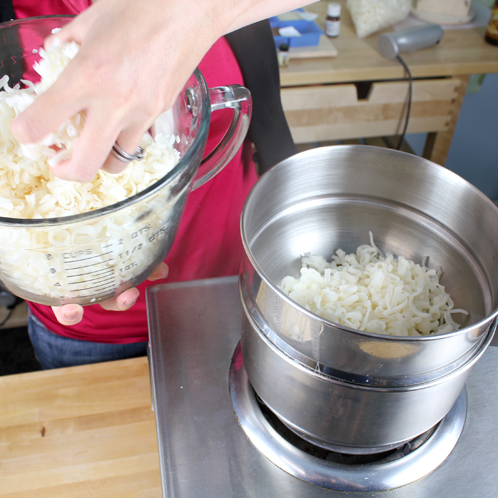 ONE: Put a double boiler on medium. Once water is at a roiling boil, put your shredded soap into the double boiler. It will be quite full. Not to worry, this compacts down quite a lot.
TWO: Make a cup of tea with 2 ounces of distilled boiling water and 1 tsp of Green Tea leaves.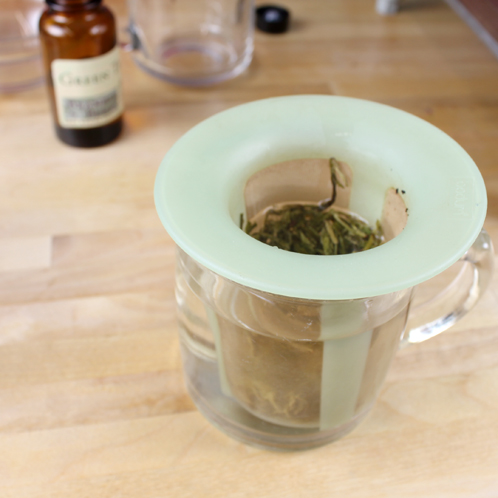 THREE: Add 1 ounce of Green Tea and .75 ounces of green tea extract to the double boiler.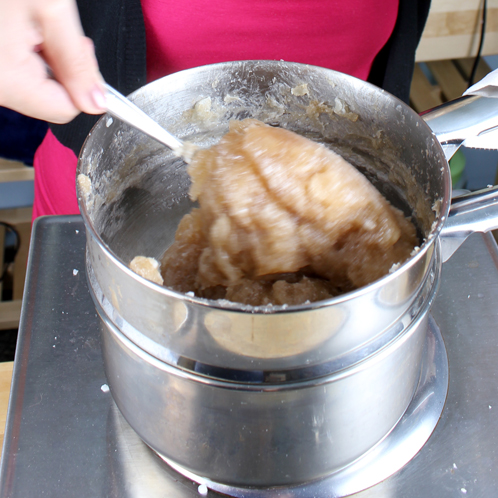 FOUR: Every five minutes, stir your mixture, moving the not-melted soap from the top of the mixture to the bottom of the mixture. You want to make sure that all the soap gets fully mixed into bottom of the pan, which is the most hot part of the mixture, to help with a homogenous blend.
FIVE: When the soap is a good, thick, firm mashed potato type of consistency (seriously, think thickened mashed potatoes), add your fragrance/essential oil blend. This blend is clean, invigorating and absolutely a perfect pick me up in my opinion.
SIX: Optional: You can add your steeped green tea leaves. They will go a brown/black in the soap which may or may not be your cuppa tea (hardee har har). You may also add colorant at this point too. I used diluted Emerald LabColor in the picture at the very top of the post.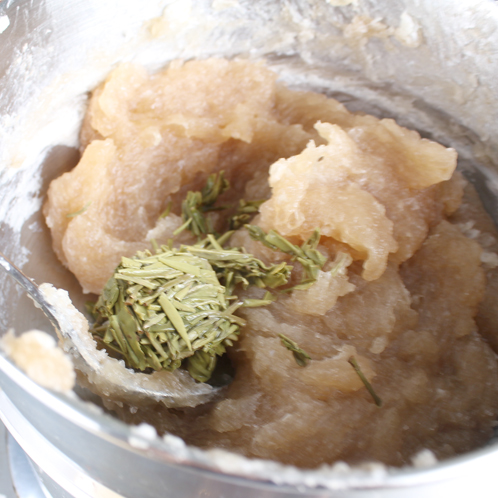 SEVEN: Glop this into your molds and fill 80% of the way up. You'll want head space for the next step – releasing the molds!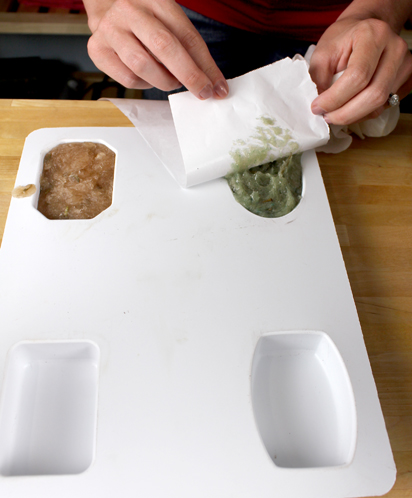 EIGHT: Let this harden in the molds for 3 to 5 days. Then, place in freezer overnight to help aid with pushing soap out. Push firmly down on the back of the middle of each cavity with the palm of your hand, while the mold is flat on the counter. You will feel the soap "pop" and release. From there, it's a matter of gently wiggling the soap out.
Let this soap continue to harden indefinitely. It is ready to use *right* away but extra drying and curing time will make a harder bar.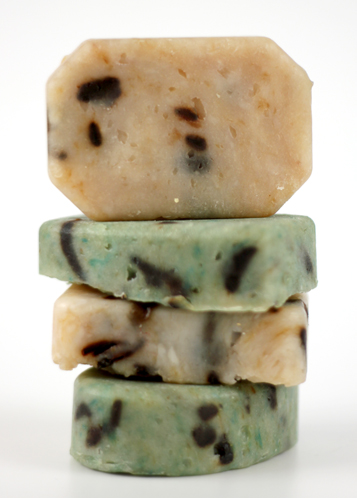 Check out another great rebatch tutorial on Soap Queen  TV: Calendula Rebatch!