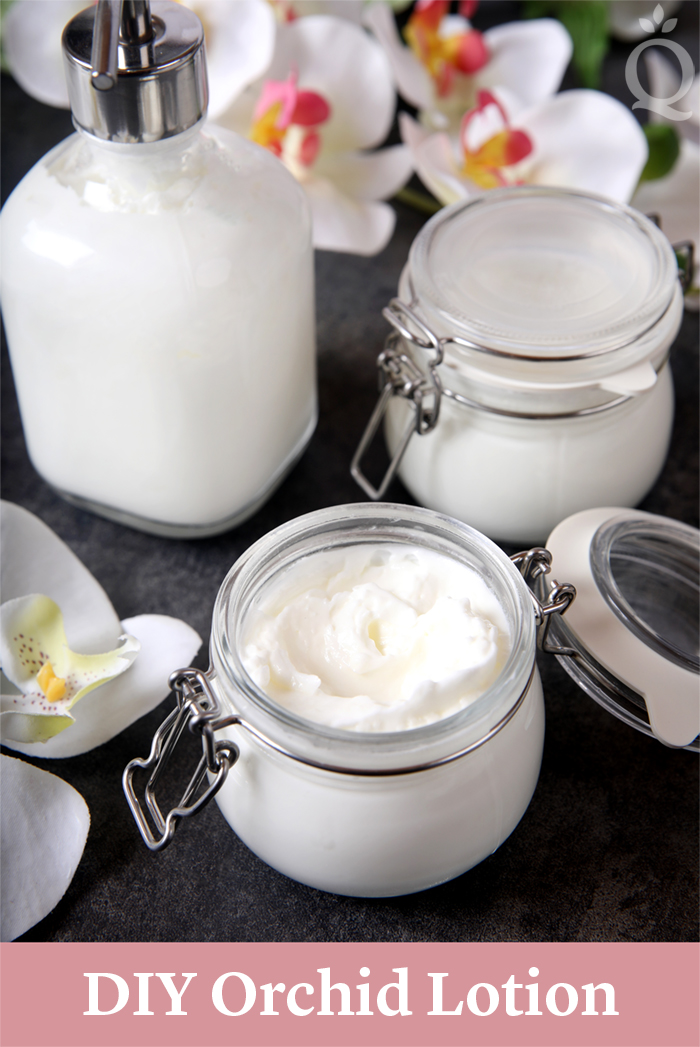 This Orchid Lotion is a thick and luxurious product – perfect for protecting the skin from harsh weather. Jojoba oil is well known for its absorption and moisturizing abilities. Bramble Berry's orchid extract is dispersed in fractionated coconut oil, which has a lightweight and non-greasy feel. Together, they create a lotion that absorbs quickly and thoroughly hydrates the skin.
The lotion is scented with Blushing Orchid Fragrance Oil. It's a complex blend of tuberose, cucumber, clove, and balsam. It smells like a high-end perfume, which makes it perfect for leave-on body products. The Blushing Orchid Fragrance Oil is part of the new Modern Floral Collection. The collection includes four floral fragrances, botanicals, extracts, and more. Click here to explore them all.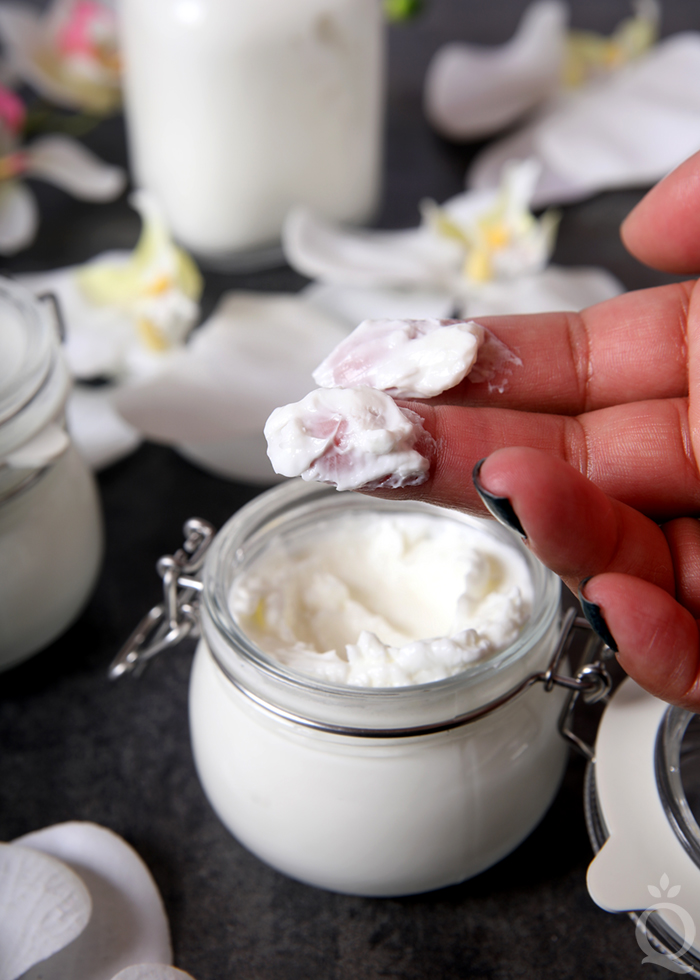 Lotion is easier to make than you may think. The process involves binding together water and oils using an emulsifier. For more information on how to create your own lotion or how to tweak this recipe, click here. This recipe is quite thick, but it easily comes out of a pump container. It would also be suitable for jars.