Yields:
Six 4 oz. Bottles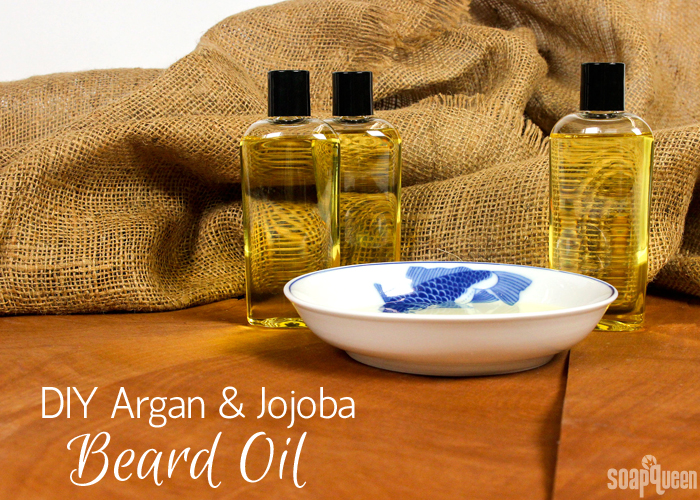 Burly beards and mustaches are back in style in a big way. To keep facial hair looking polished and healthy, beard oil is a must! Just like conditioner for the hair, beard oil works to give facial hair essential moisture. This beard oil recipe is formulated with lightweight fractionated coconut oil to ensure it doesn't weigh beards down. It also contains luxurious jojoba and argan oils for intense hair loving properties. Aloe extract helps soothe skin, while vitamin e oil provides antioxidant properties.
Simply apply a few drops of the oil directly to the beard and skin to make it look shiny and well kept. This formula can also be used directly on skin, hair, or as a bath oil. To make the process of creating beard oil even easier, the Beard Oil Base is a premixed beard oil formula. The oils are already measured and mixed; all you need to do is customize the base with a fragrance or essential oil of your choice. Then your oil is ready to label and use! This beard oil would make a fabulous gift. In particular, I have heard of soapers making beard oil as wedding favors for the guys.
What You'll Need:
Beard Oil from Scratch
Six 4 oz. Bottles (Black Disk Cap)
14 oz. Fractionated Coconut Oil
4.8 oz. Sweet Almond Oil
3 oz. Argan Oil
2.1 oz. Jojoba Oil
0.5 oz. Aloe Extract
0.2 oz. Vitamin E Oil
4 mL Tobacco & Bay Leaf Fragrance Oil
Dropper
Optional: DIY Wedding Labels


Click here to add everything you need for this project to your Bramble Berry shopping cart!
Pre-mixed Recipe:
Six 4 oz. Bottles (Black Disk Cap)
24 oz. Beard Oil Base
4 mL Mahogany Fragrance Oil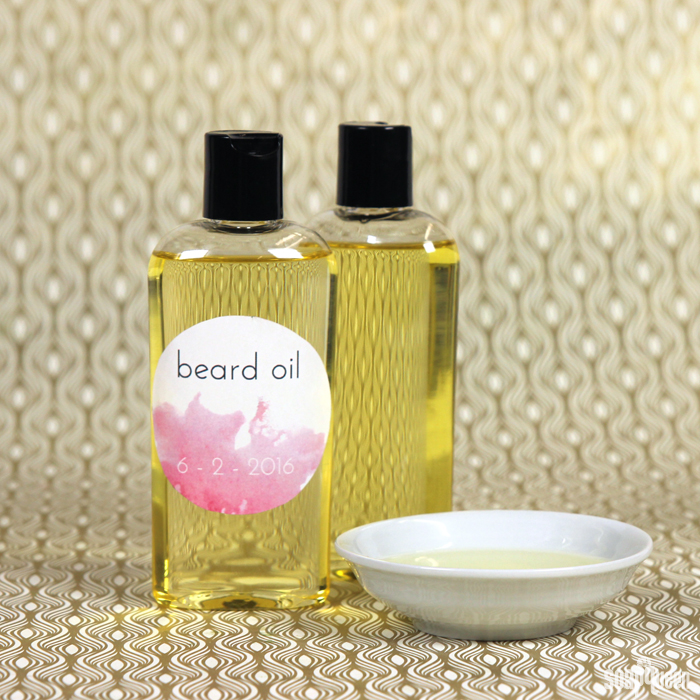 What is your favorite product for men to create? I've been working on a shaving soap recipe, so keep your eyes open for that in the next few months =)