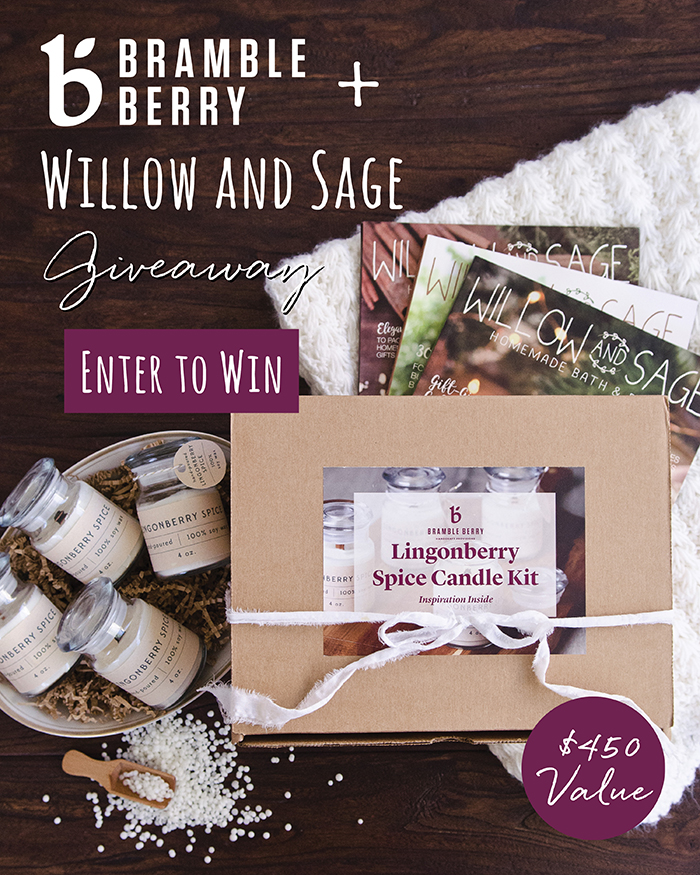 We're teaming up with Willow and Sage magazine for a special giveaway worth $450! Five lucky winners will get 3 issues of Willow and Sage and 1 Lingonberry Spice Candle Kit. The kit comes with the supplies you need to make 4 candles, including wax, fragrance, printed instructions, and printed labels. They make great gifts.
We just need your email for 1 entry. You can get additional entries by letting friends know about the giveaway, following us on social media, or sharing our gifting hub. Find those options here. The giveaway ends Friday, Nov. 30th and the 5 winners will be announced Friday, Dec. 7th.
Look out for our feature in the winter edition of Willow and Sage. We're talking about ways to gift hygge this season. We love working with Willow and Sage because of their beautifully-designed magazines that support and highlight the maker community. Watch out for us in their special Candle Issue as well.
Now through Nov. 30th, enter for your chance to win 1 of 5 bath-and-body-inspired bundles! It's the perfect way to kick off your handmade gift giving this season.