We have a secret and we can't keep it in any longer. Fine. We'll tell you. You practically dragged it out of us. Here it goes. We're launching a new website this November 2014 called Handmade Beauty Box and we could not be more excited to share the news!
Update: You can now visit HandmadeBeautyBox.com for all the details!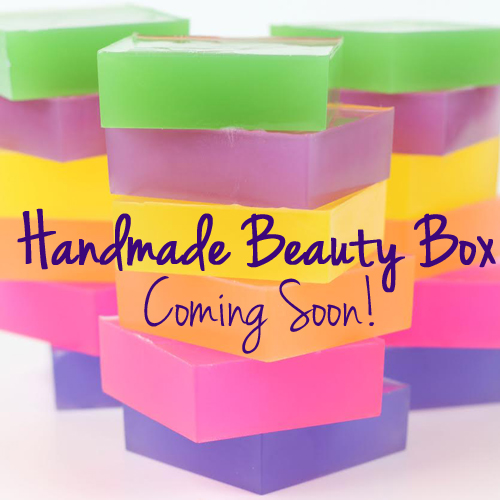 What is Handmade Beauty Box?
Handmade Beauty Box is a subscription box that delivers monthly DIY beauty projects right to your door. Members will receive high quality ingredients to make the most popular DIY projects such as lotions, soaps, mineral makeup, bath fizzies, lipstick, nail polish, foot scrubs, candles, etc. The cost is $29.99 per month for your all-inclusive surprise box (including shipping). You read that correctly. Each month's box will remain a surprise until you rip it open like a kid on Christmas morning. A crafty girl's dream come true, right?
Handmade Beauty Box Mailing List
Do you want to be notified when the website launches so you can get in on the fun? Email us at [email protected] and you'll be the first to know when Handmade Beauty Box goes live.
The Contest
The Handmade Beauty Box website is currently under construction. That's where you come in. We need your help deciding on a new company logo!
Enter the contest by:
1) Voting on your favorite logo HERE
2) In the comments section of the blog, tell us what project you would like to see in a Handmade Beauty Box. Think beauty, easy and something that anyone just trying the craft could try and make successfully.
The winner will receive a FREE three month subscription to Handmade Beauty Box. Contest ends Tuesday 7/22.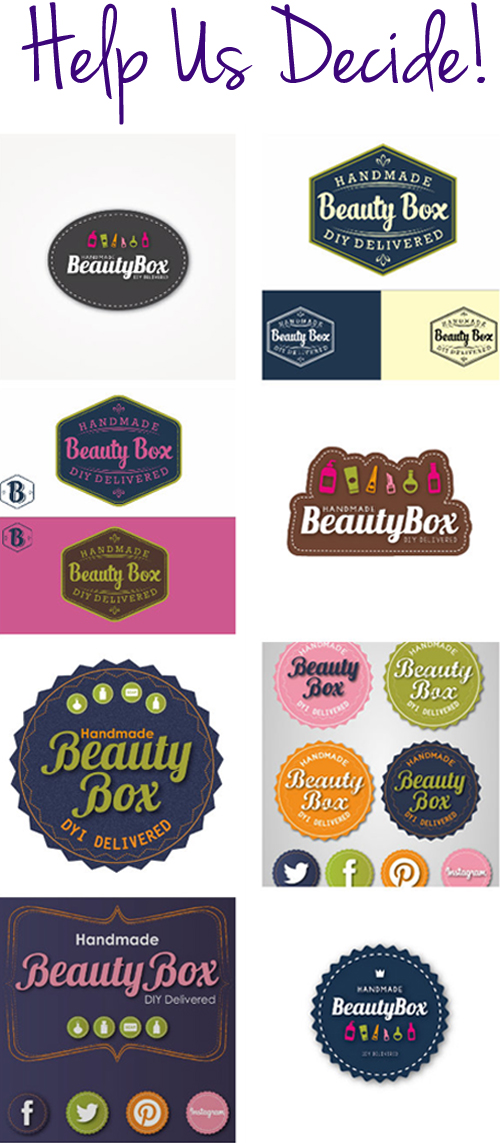 Pssst. Do you want to double your chances of winning? Follow Handmade Beauty Box on social media. Like, follow, and share your little hearts out. In your "Here's what I'd like to see in your Handmade Beauty Box" just tell us where you followed us and your user name and boom, double entry!
Find Handmade Beauty Box:
Facebook
Twitter
Instagram
Pinterest
Ready to vote, and be entered to win? Ready, set, VOTE!