This week was the beginning of the Roman Holiday series of tutorials inspired by the art, history, and architecture of Rome. First up is the easy to make Olive Oil and Dead Sea Salt Scrub. The combination of Pure Olive Oil and Fine Grained Dead Sea Salt creates a luxurious body scrub that's great for your legs and body.
Many of the ingredients used, including Neroli & Shea Blossom Fragrance Oil, are now 25% off until July 25th at noon, PDT. Use the code ROMEDAY25 during checkout.  To see the full list of sale items, click here.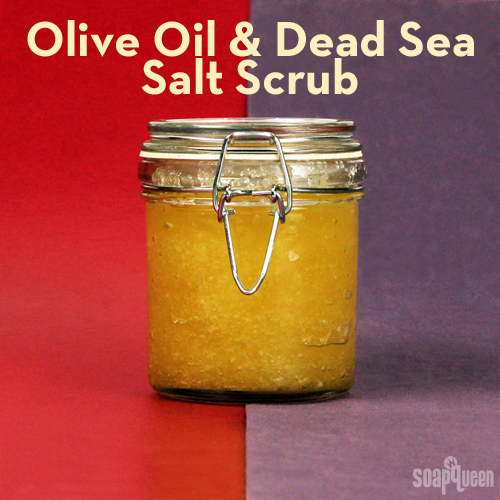 Olive oil is also great for soap, as shown in the Roman Holiday: Olive Oil + Castile Soap Tutorial. It includes a primer on olive oil and a simple recipe for Castile soap cubes. Extremely gentle, Castile soap is perfect for dry or sensitive skin.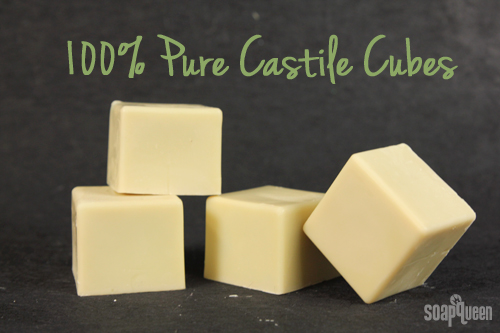 Also included in the Roman Holiday series is the intricate and detailed Tile Inlay Cold Process Soap. Scented with Neroli and Shea Blossom Fragrance Oil, this soap leaves a wonderful light scent. If you're interested in more fun ways to combine melt and pour and cold process, check out this MP Loves CP blog post.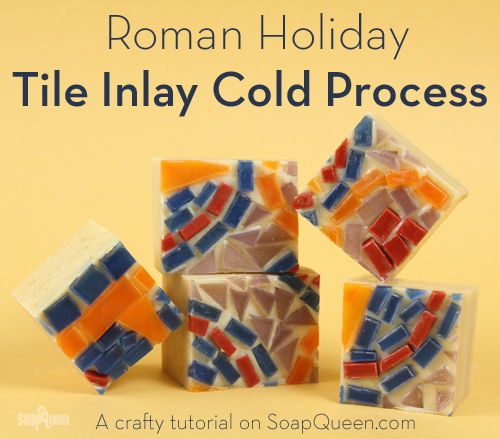 It wasn't all about vacation, however. After store-bought products left her skin feeling dry and irritated, Kristen of the Silk Soap Company started making melt and pour projects with added silk. If you're looking for more business tips, top brand mavens from Washington shared their experiences in the Run Toward Something Great post.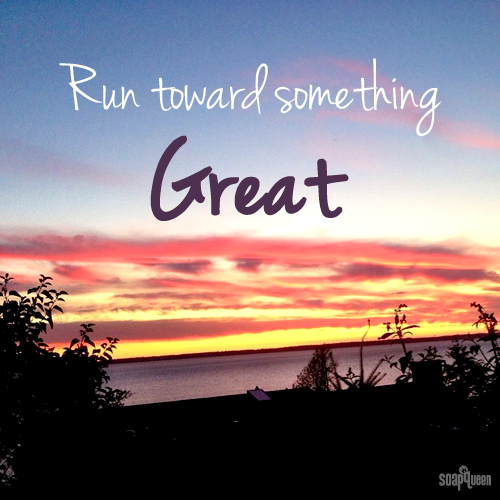 Business owner and this week's Facebook Photo of the Week winner, Zhayca of ZHLcreativity, used Sweet Pea Fragrance Oil and Kaolin Clay to create this beautiful, brightly-colored soap. Interested in learning more about using clay? The Charcoal and Rose Clay Spa Bar uses Rose Clay for color and for its cleansing properties. If you love the Sweet Pea Fragrance Oil, this Green Machine melt and pour recipe showcases it in an amazing 15-layer gradient soap.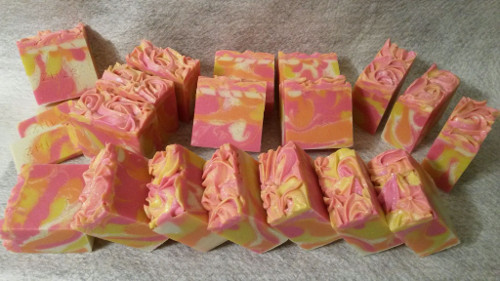 The pink, orange, yellow and white make a gorgeous warm color palette. If you'd like vibrant colors in your soap, check out the LabColors and Gel Phase are Friends Post. Want to learn more about gel phase? Check out Jazzed About Gel Phase.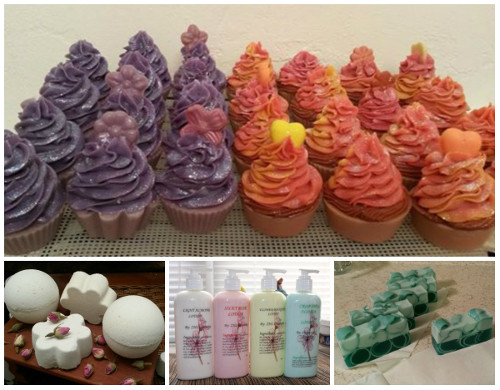 Shown above is Zhayca's collection of beautiful bath products, including soapy cupcakes, Relaxing Fizzy Bath Bombs, Natural Lotions Salt Baths and Body Scrubs, and Crisp Apple Flower Soap. Relaxing Fragrance Oil is a soothing blend French Lavender, Fir Pine and Vanilla. It works great in a variety of projects, including this Baked Dendritic Bath Salts Tutorial.
Thanks to Zhayca for being a part of our awesome community, and thanks to everyone else who shows us photos, asks questions and contributes to the lively Bramble Berry Facebook page community. We are continually inspired by your creativity and personal successes!
Find ZHLcreativity
On Etsy
On Facebook
Post pictures of your crafty creations on the Facebook page each week for a chance to be featured on the Soap Queen blog and receive a sweet soapy package from Bramble Berry. Photos are chosen based on consensus from the Bramble Berry staff, so the best way to increase your chances of winning is to show us lots of photos!