From now until July 25th,  transport yourself to the romantic and cultured city of Rome, with the Roman Holiday series. Why Rome? Other than the amazing art, impressive history and stunning architecture, Rome is famous for its Roman Baths and the popular myth of Mount Sapo is said to have originated in Rome. Keep your eyes on the blog, Tumblr and our Facebook page for a collection of tutorials and sales inspired by the Mediterranean and the fragrance sample of the month, Neroli & Shea Blossom.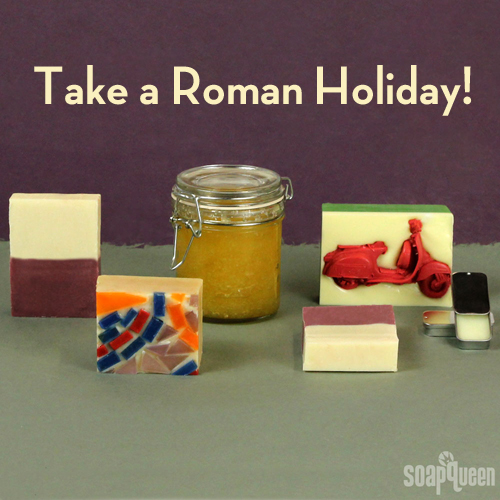 The first project in the Roman Holiday series is an easy to make salt scrub! Using Pure Olive Oil and Fine Grained Dead Sea Salt, this scrub is perfect for the legs and body. Scented with the warm, citrusy Neroli & Shea Blossom, the scrub leaves a wonderful light scent that's perfect for summer. (Note: Because this scrub is made of oil, do take caution exiting the tub and shower as it will make the bottom of your shower slippery – after all, it's pure, nourishing Olive Oil which is great for nourishing skin but not so great for walking on.)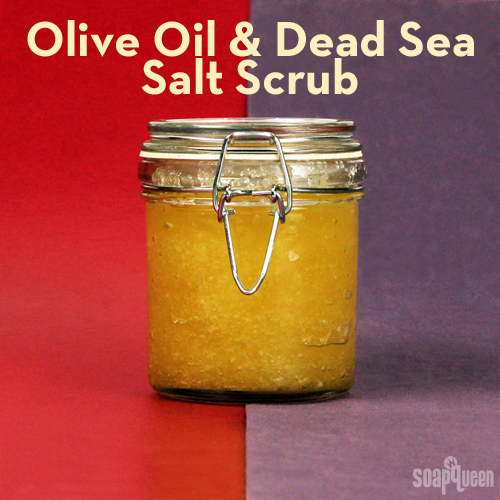 What You Need:
16 oz. Fine Grained Dead Sea Salt 
6 oz. Pure Olive Oil
5 ml Neroli & Shea Blossom Fragrance Oil
6.5 mL Phenonip
8 oz. Glass Bail Jar (2 jars)
Droppers

Click here to add everything you need for this project to your Bramble Berry shopping cart!
A note about preservatives: Any scrub or lotion or beauty product that has water added to it has the potential to grow mold and bacteria. So, should you use a preservative in this salt scrub? After all, water may be inadvertently introduced into it during normal bathing. While this is a completely personal choice, I added the oil-soluble preservative Phenonip to err on the side of caution.
Some soapers do not add preservatives to anhydrous salt scrubs, because salt is a natural microbial inhibitor. It works by reducing the amount of water available for bacteria and microbes to grow in. Salt is also popular for curing meats but just because it helps to retard mold and bacteria growth in one formula does not mean it will work in a water-based formula. Any scrubs that are emulsified or contain water must use a synthetic preservative. 

ONE: In a large bowl, mix together the olive oil and fine grained dead sea salt until combined.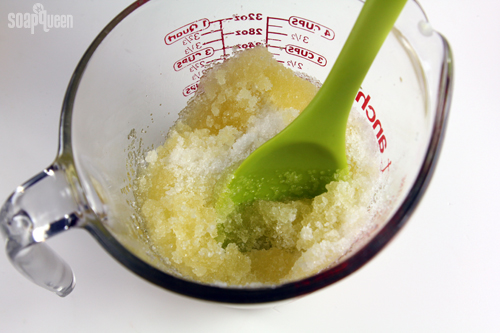 TWO: Add Neroli & Shea Blossom Fragrance Oil and Phenonip and stir to thoroughly combine.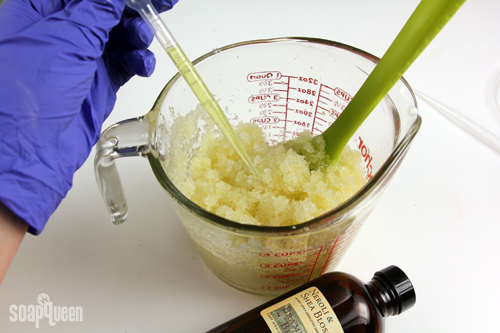 THREE: Transfer scrub into bail jars, and seal jars to close.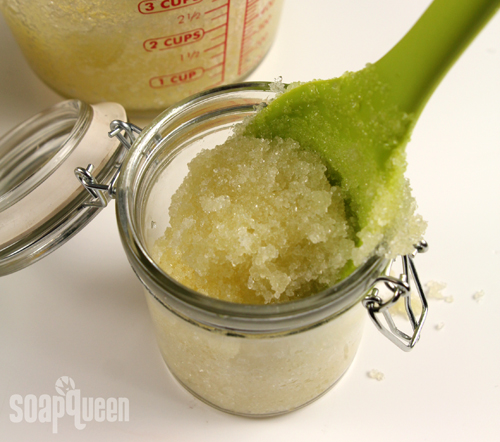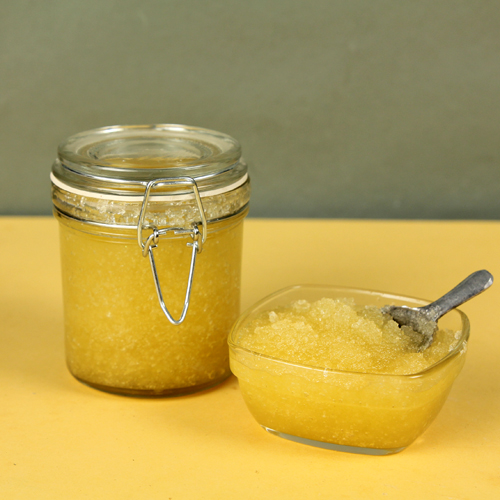 When you think of a "Roman Holiday," what comes to mind?