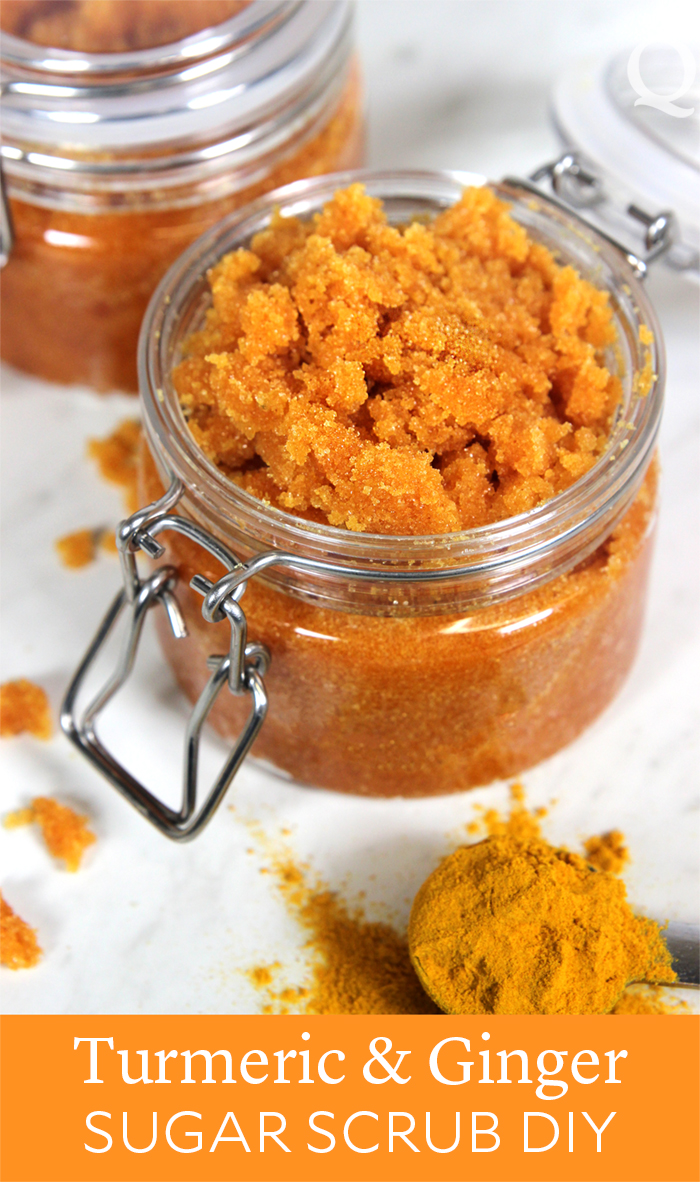 Turmeric is a plant of the ginger family, and it's used to create turmeric powder. The bright yellow spice is part of many applications including various cuisines and fabric dyes. Turmeric powder has become increasingly popular in the beauty industry in recent years because it is thought to be beneficial for skin and hair.
Turmeric contains curcumin, an antioxidant thought to have anti-inflammatory properties. Turmeric is often used in skin-care products to ease redness, brighten the skin, and even skin tone. However, we only use it to add color and texture to our recipes. As always, if you're selling your products, you can't claim they cure redness or any skin condition. Learn more in the Understanding FDA Cosmetic vs. Drug Claims post.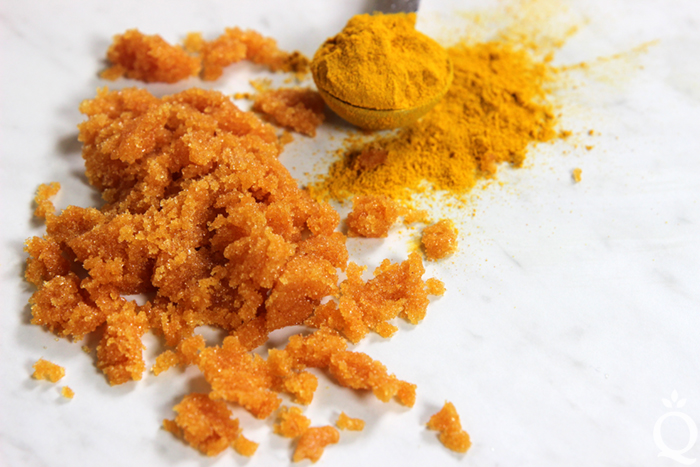 This Turmeric & Ginger Body Scrub contains turmeric powder and ginger essential oil. The new essential oil smells just like freshly cut ginger. Made with sugar, it has a medium amount of scrub that's great for the body but would be harsh on the face. The addition of olive oil provides moisturizing properties, while the Natural Castile Liquid Soap Base makes sure the scrub washes away cleanly. Without the liquid soap, you may experience some staining from the turmeric.
Looking for another way to incorporate turmeric into your skin-care routine? The Turmeric Clay Face Mask contains kaolin clay, carrot seed essential oil, and carrot extract. It leaves skin feeling refreshed and moisturized.