With rich history, fabulous food and gorgeous architecture, it's easy to understand why Rome was the source of inspiration for our Roman Holiday series. The past week was full of Mediterranean-themed projects and sales, but all good things must come to an end, the Roman Holiday series included.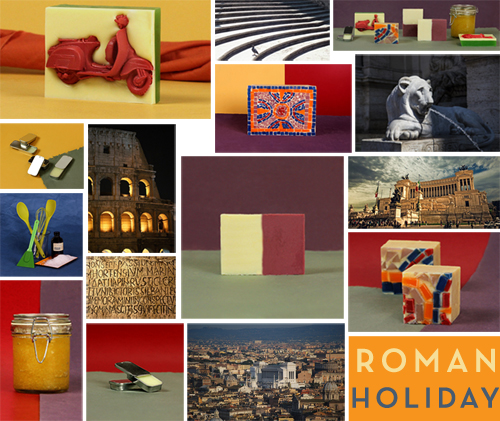 Featuring the warm and citrus-y
Neroli & Shea Fragrance Oil
, the Roman Holiday projects ranged from quick and easy, to advanced and intricate. Because of the unisex natural of the fragrance, these projects are perfect for both men and women. If you'd like some amazing blend ideas, you can find a wide variety on the
Neroli and Shea Blossom Sample Idea Sheet
.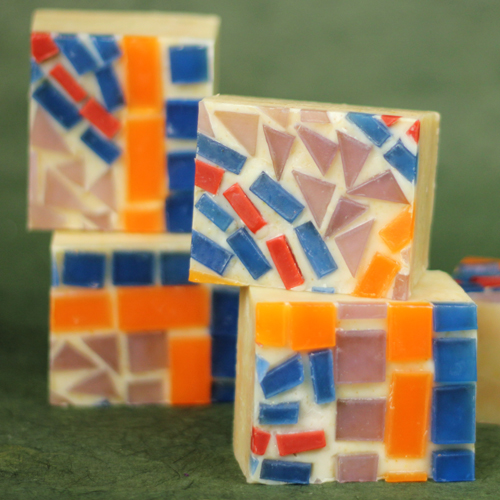 If you're looking for a cold process project, the Tile Inlay Cold Process Tutorial is a great way to challenge your skills. Inspired by Roman mosaics, this project uses melt and pour to create a a complex and colorful patterned top.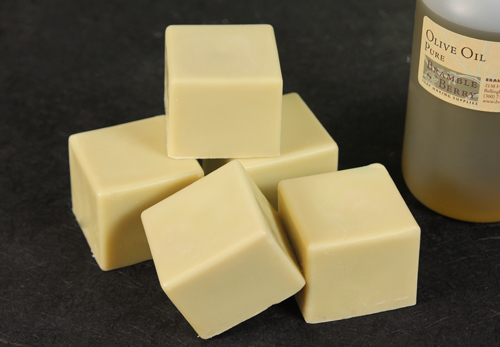 For less advanced soapers, the Castile Cubes Cold Process Tutorial is a simple cold process recipe that creates a gentle bar of soap. While Castile soap requires a longer curing time and a bit of patience, it's worth the wait!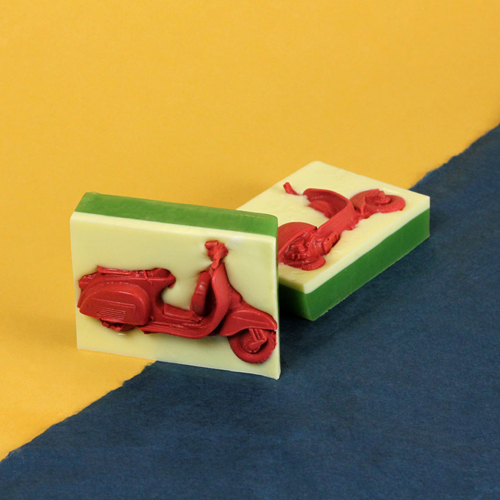 If you prefer melt and pour, the Vespa Melt and Pour Project uses Flexy Fast Molding Putty to create a custom moped-shaped mold. There are so many things in our every day lives that would make great molds; use Flexy Fast Molding Putty to expand all your soap mold options.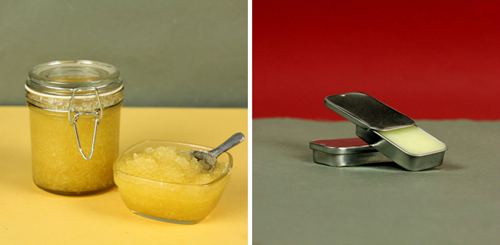 Also included in this series were two simple body care projects. The Olive Oil Scrub includes Fine Grained Dead Sea Salt and Olive Oil to create a simple scrub that is great for the body. If you are looking for a new signature summer scent, the Neroli & Shea Blossom Solid Perfume Tutorial creates a easy to transport fragrance.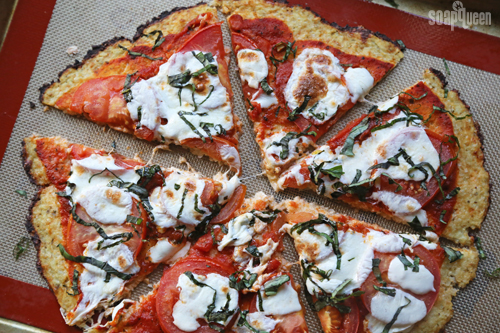 All this crafting making you hungry? Take a break with a delicious Roman inspired Margherita Pizza with Cauliflower Crust. Made with fresh mozzarella, basil and tomatoes, this pizza is light on carbs but full of flavor.
Which of the Roman Holiday projects are you excited to try? We would love to see your projects on our Facebook page!