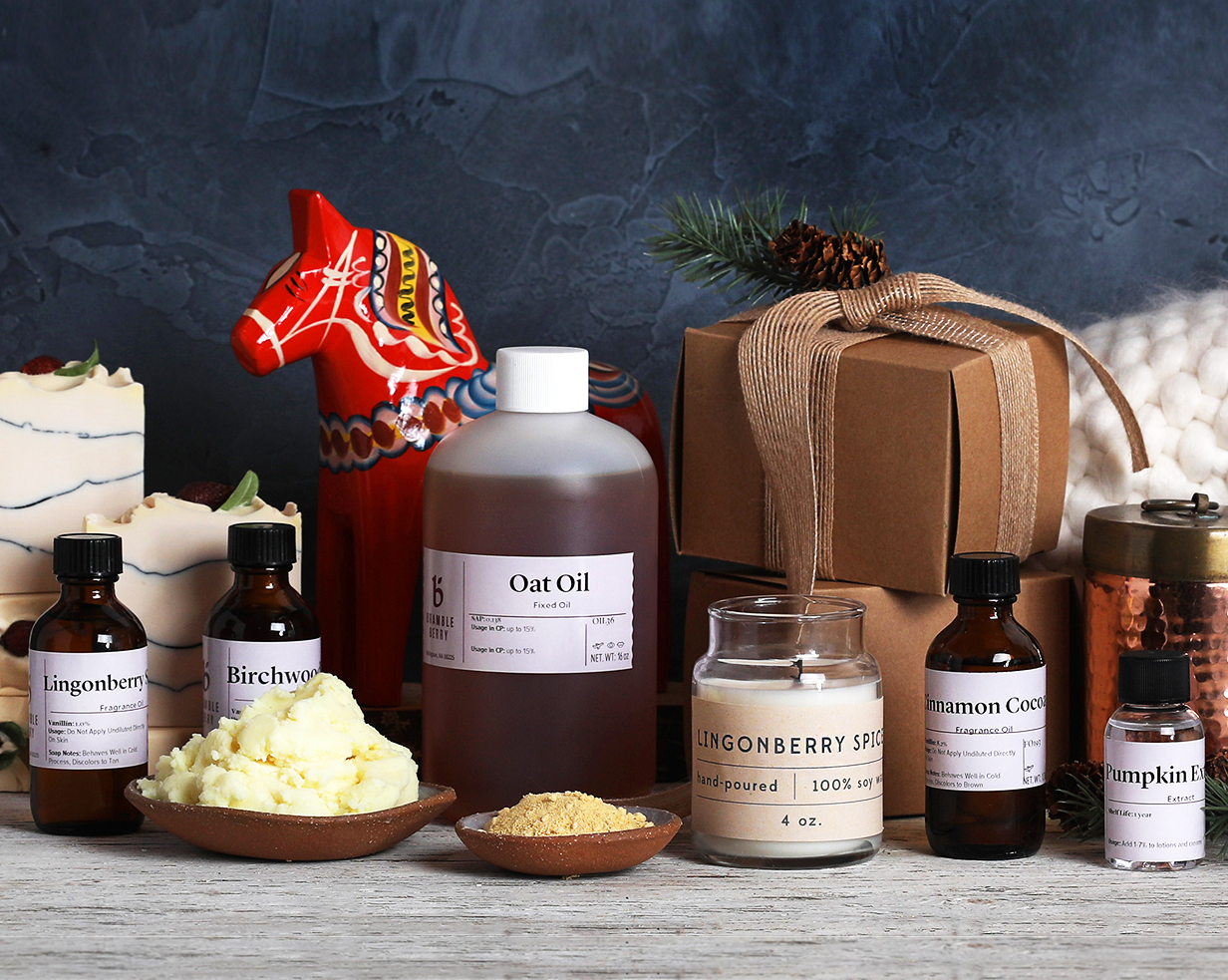 There are so many ways to use the new oils, scents, and packaging from the Hygge Collection. It's inspired by the Danish concept of hygge (hoo-gah), which is the everyday pursuit of happiness and comfort.
The hygge scents are perfect for cold process projects like the Cinnamon Cocoa Soap. The brown swirled design is inspired by the notes of coffee beans, sugar, and nutmeg in Cinnamon Cocoa Fragrance Oil. The recipe is also made with new oat oil, which keeps skin hydrated all day long. Lingonberry seed oil is another new one from the collection – it has a silky and lightweight feeling. It's used in the Birchwood Oud Soap and the Lingonberry Spice Soap.
The Alpine Swirl Soap is made with a few old favorites like avocado oil and olive oil. It's scented with Alpine Frost Fragrance Oil, which is a refreshing mix of bergamot, eucalyptus, and basil. If you're a fan of refreshing recipes, you'll also like the Menthol Crystal Soap because the bars have a minty scent and a cooling sensation on the skin.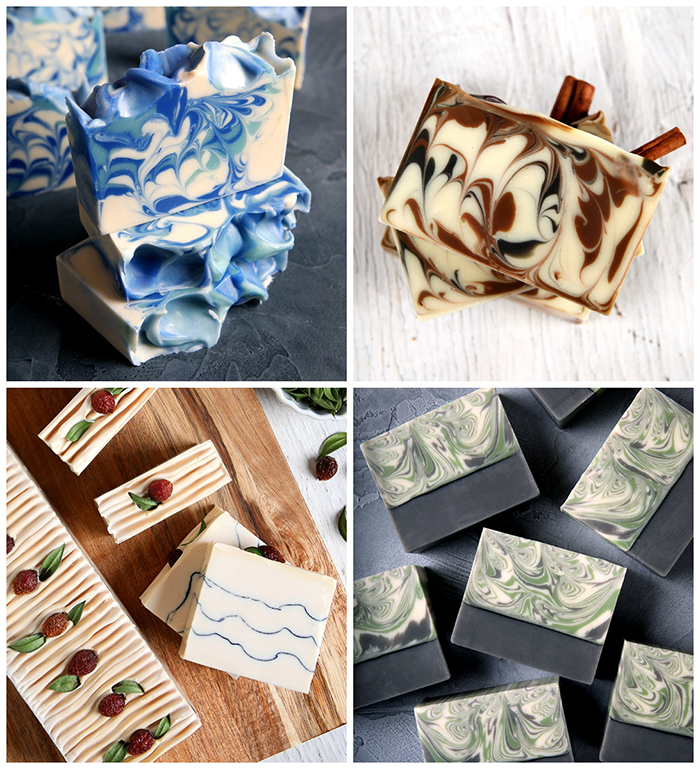 Clockwise, top left: Alpine Swirl Soap, Cinnamon Cocoa Soap, Birchwood Oud Soap, Lingonberry Spice Soap
The products work well in melt and pour too. The Alpine Frost Crystal Soap is an easy and fun recipe to try. Ultra Clear Soap Base is colored with Brilliant Blue LabColor and scented with Alpine Frost Fragrance Oil, then the bars are cut into crystal shapes. The Cinnamon Cocoa Soap demonstrates the crisp and clean layers you can get with melt and pour. It's topped with a bit of cocoa powder.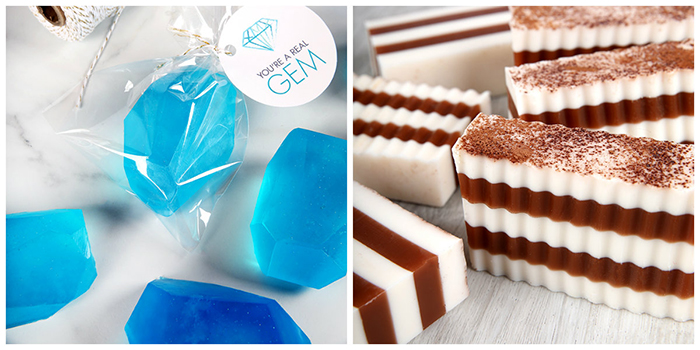 Left to right: Alpine Frost Crystal Soap, Cinnamon Cocoa Soap
Cashmere Fragrance Oil is a comforting blend of magnolia, blueberry, and violet. It's perfect for this luxurious body scrub, which is made with sugar, liquid cashmere, and Foaming Bath Butter. These Oat Bath Salts are another luxurious option. They're made with Epsom salt, oat oil, and Oatmeal Milk & Honey Fragrance Oil. Oat oil works well for facial recipes too. The Pumpkin and Clay Face Mask is designed for those with oily and combination skin.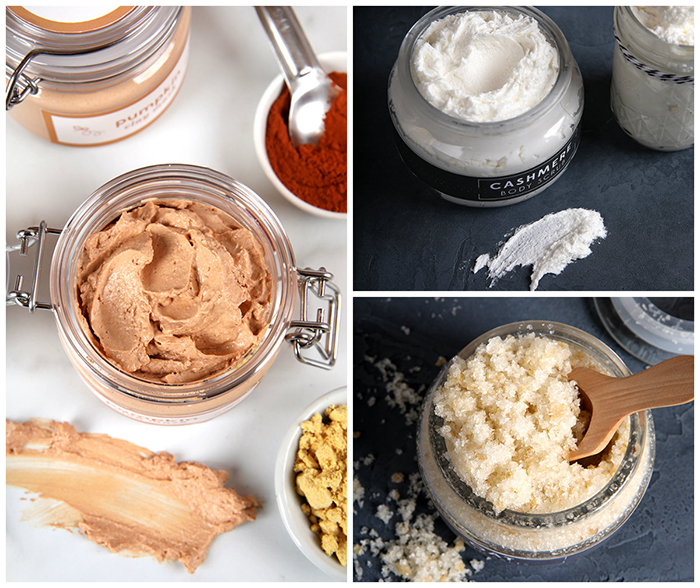 Clockwise, left: Pumpkin and Clay Face Mask, Cashmere Body Scrub, Oat Bath Salts
If you're on the hunt for more projects that are perfect for gifting, you'll love the Pumpkin Bubbling Bath Truffles. They're made with skin-loving shea butter and pumpkin extract. The mix of Cashmere and Pumpkin Spice Fragrance Oil will make the bath water smell just like fall.
Finish your skincare routine with one of these moisturizers. The Oat and Cashmere Lotion has a creamy texture that glides onto the skin easily. If you prefer something more heavy duty, try the Turmeric Body Butter. The turmeric shea butter and coconut oil create an ultra-hydrating blend that's great for dry areas like elbows and feet. The Hydrating Body Butter Sticks are poured into new Black and White Twist Tubes so they're mess free and easy to pack into a purse or suitcase.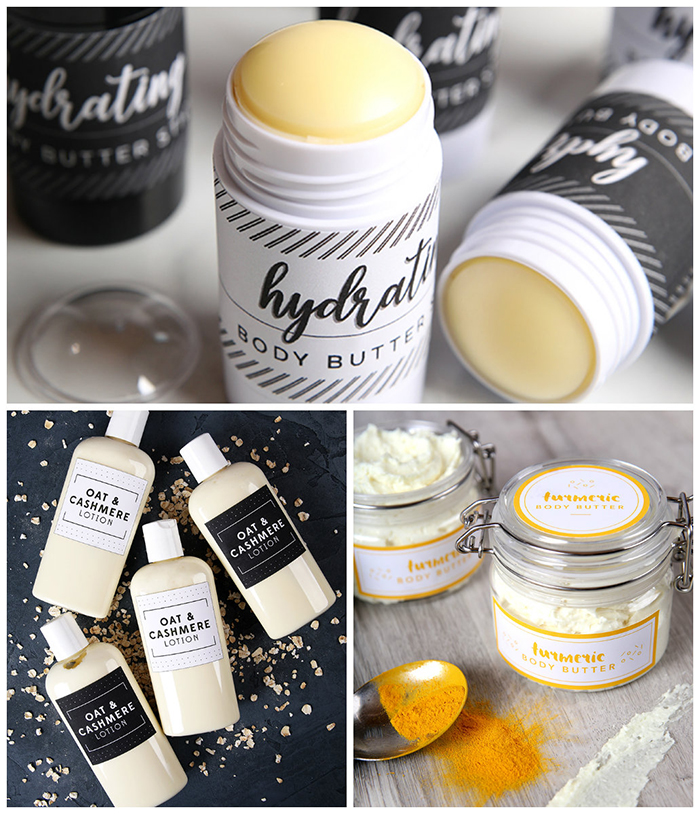 Clockwise, top: Hydrating Body Butter Sticks, Turmeric Body Butter, Oat and Cashmere Lotion
Looking for more hygge inspiration? The #BrambleOn tag on Instagram, Facebook, and Twitter is full of beautiful products. See a few of our favorites below.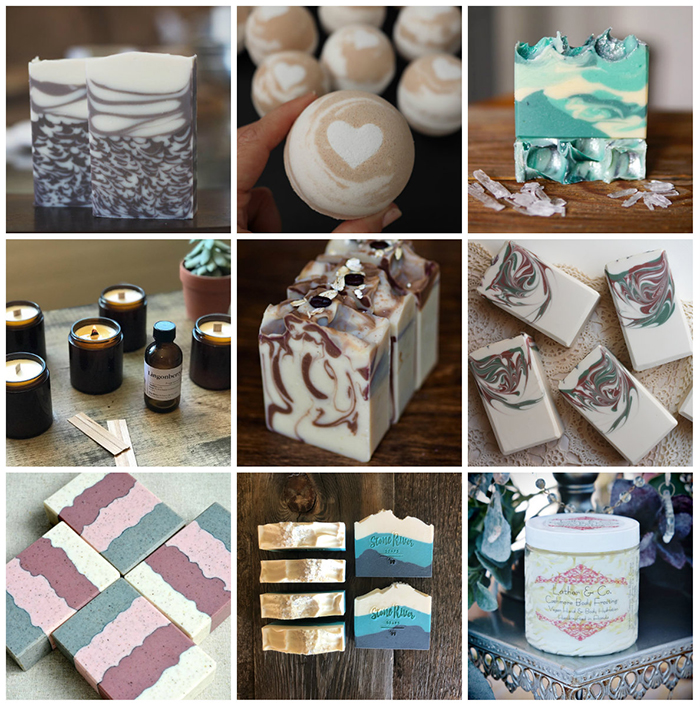 Top row, left to right: Blue Nectar Soaps, Soapish, Muddy Mint
Middle row, left to right: Salt & Shea, Ojai Botanika, Nora's Soap Shoppe
Bottom row, left to right: Tree Marie Soapworks, Stone River Soaps, Lather & Co.