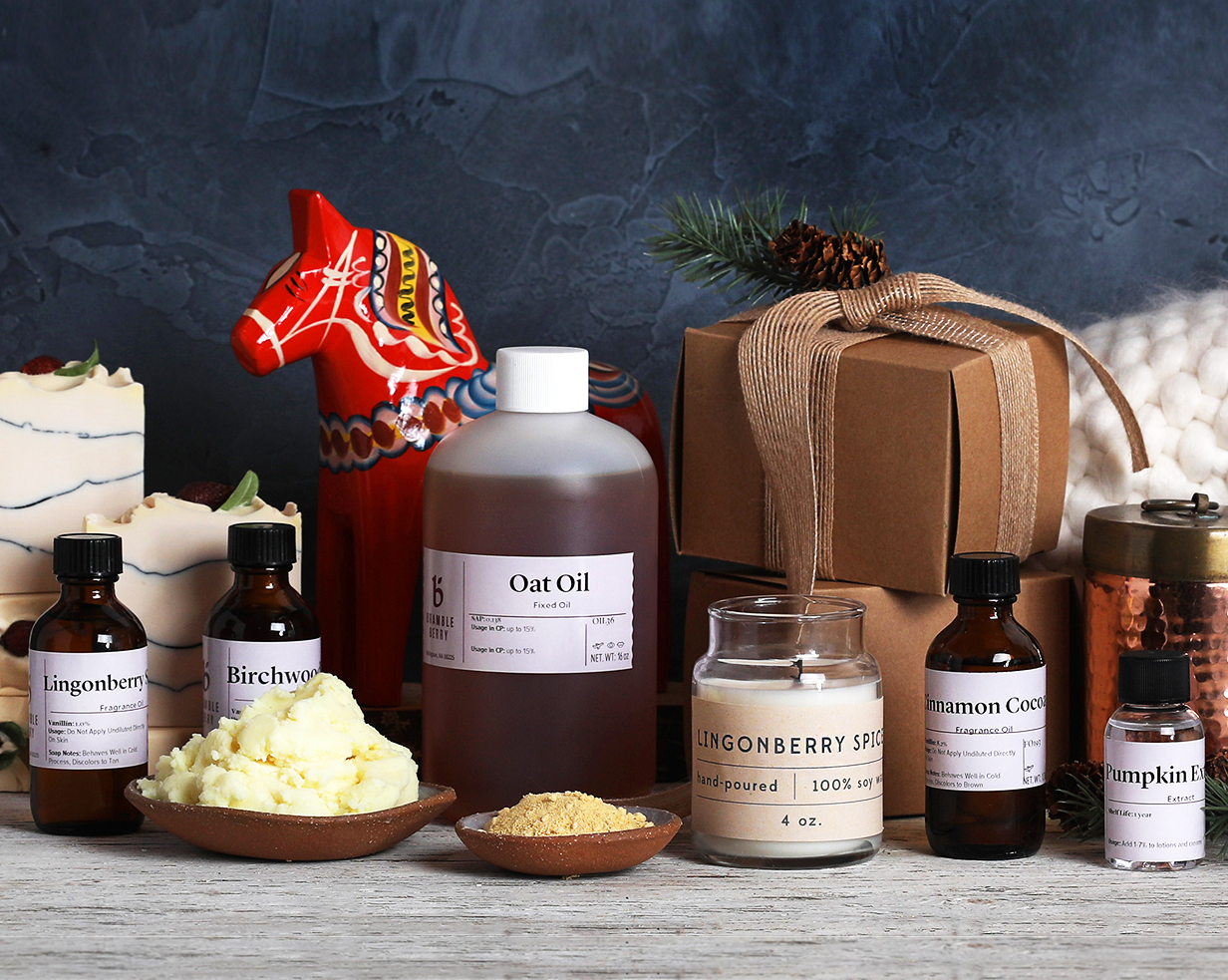 There are so many ways to use the new oils, scents, and packaging from the Hygge Collection. It's inspired by the Danish concept of hygge (hoo-gah), which is the everyday pursuit of happiness and comfort.
The hygge scents are perfect for cold process projects like the Cinnamon Cocoa Soap. The brown swirled design is inspired by the notes of coffee beans, sugar, and nutmeg in Cinnamon Cocoa Fragrance Oil. The recipe is also made with new oat oil, which keeps skin hydrated all day long. Lingonberry seed oil is another new one from the collection – it has a silky and lightweight feeling. It's used in the Birchwood Oud Soap and the Lingonberry Spice Soap.
The Alpine Swirl Soap is made with a few old favorites like avocado oil and olive oil. It's scented with Alpine Frost Fragrance Oil, which is a refreshing mix of bergamot, eucalyptus, and basil. If you're a fan of refreshing recipes, you'll also like the Menthol Crystal Soap because the bars have a minty scent and a cooling sensation on the skin.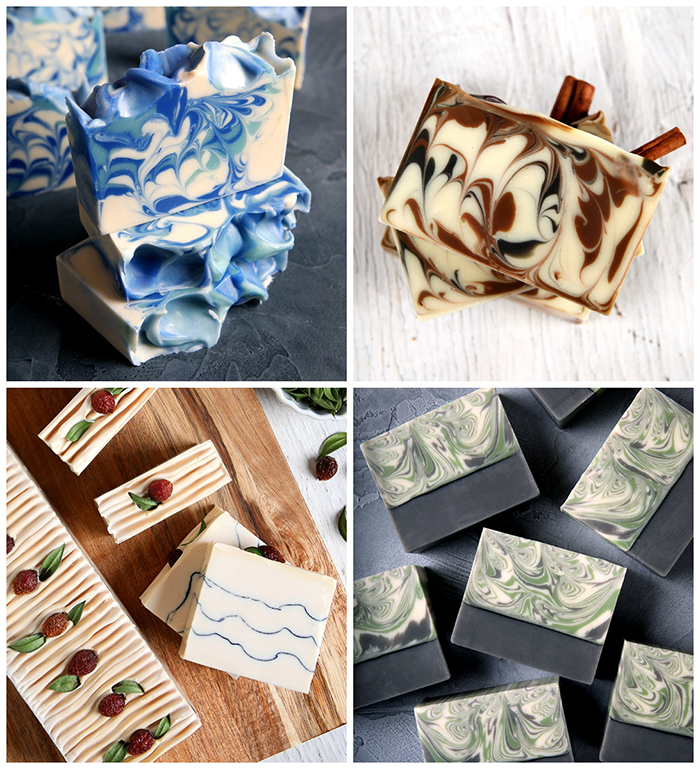 Clockwise, top left: Alpine Swirl Soap, Cinnamon Cocoa Soap, Birchwood Oud Soap, Lingonberry Spice Soap