We launched four collections in 2018 – Modern Floral, Farmers Market, Seascape, and Hygge. With each one we brought in new oils, fragrances, botanicals, and packaging that inspired tutorials for the blog and Soap Queen TV. Below you'll find our top 10 tutorials from 2018 in no particular order. They're a mix of the most popular and a few of our favorites.
Thanks for being a part of our creative journey. We can't wait to try even more new things in 2019.
Siren Cold Process Soap (Seascape Collection)
We love monochromatic ombre designs because they're simple and elegant. This soap has added mermaid scales on top. That technique involves dotting soap on with a squeeze bottle and smoothing it out with a spoon. To complement the design, it's scented with Pacific Pearl Fragrance Oil. Give it a try if you're looking for a bit of a challenge.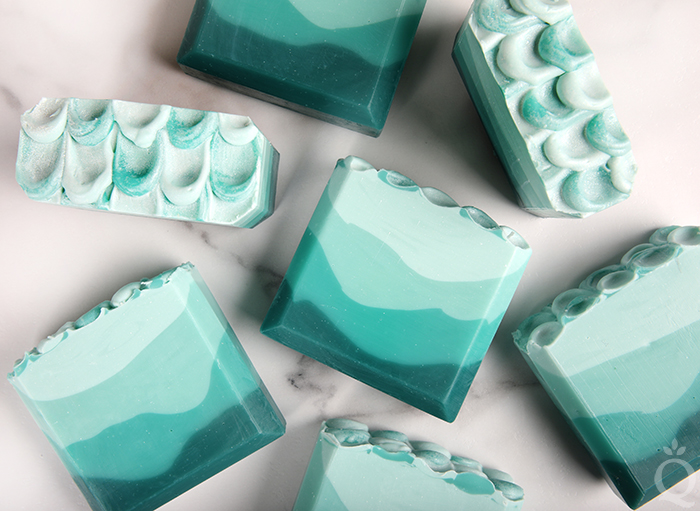 Pumpkin Bubbling Bath Truffles (Hygge Collection)
Pumpkin Spice Fragrance Oil is one of our most popular scents. In this tutorial, it's blended with Cashmere Fragrance Oil. As you break the truffles up under the faucet, they'll bubble and make the water smell just like fall. They're also made with skin-loving ingredients like pumpkin extract, cocoa butter, and shea butter. The truffles are a treat to use and they make great gifts.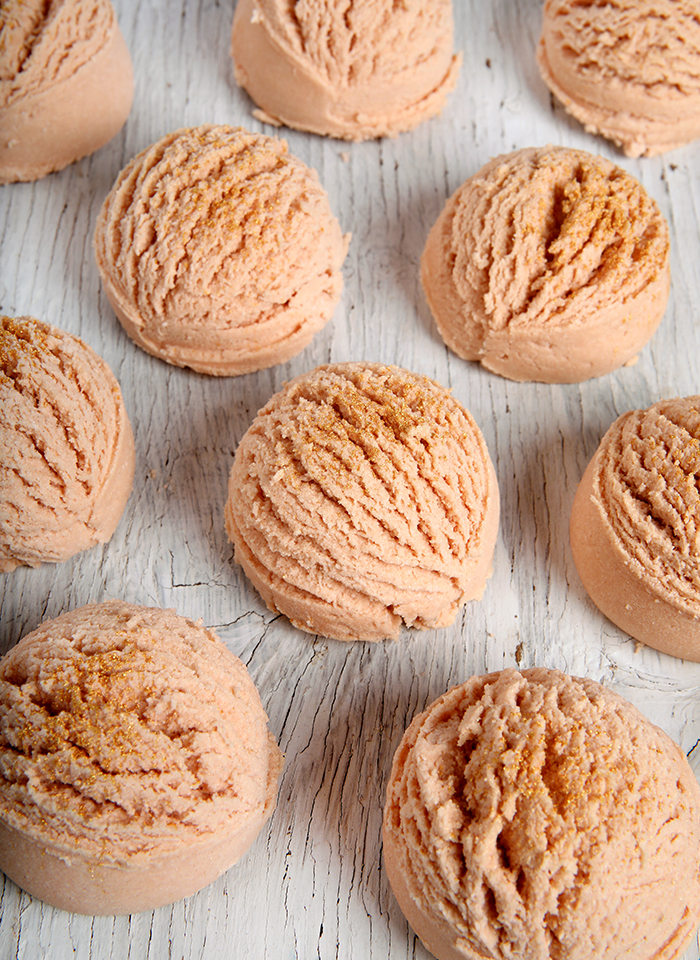 Orchid Lotion (Modern Floral Collection)
This recipe has an amazing consistency. It's thick and hydrating, but it still absorbs quickly. The jojoba oil and orchid extract add a silky and lightweight feeling. It's scented with Blushing Orchid Fragrance Oil, which has notes of tuberose, cucumber, clove, and balsam. It smells like a high-end perfume so it's perfect for leave-on body products.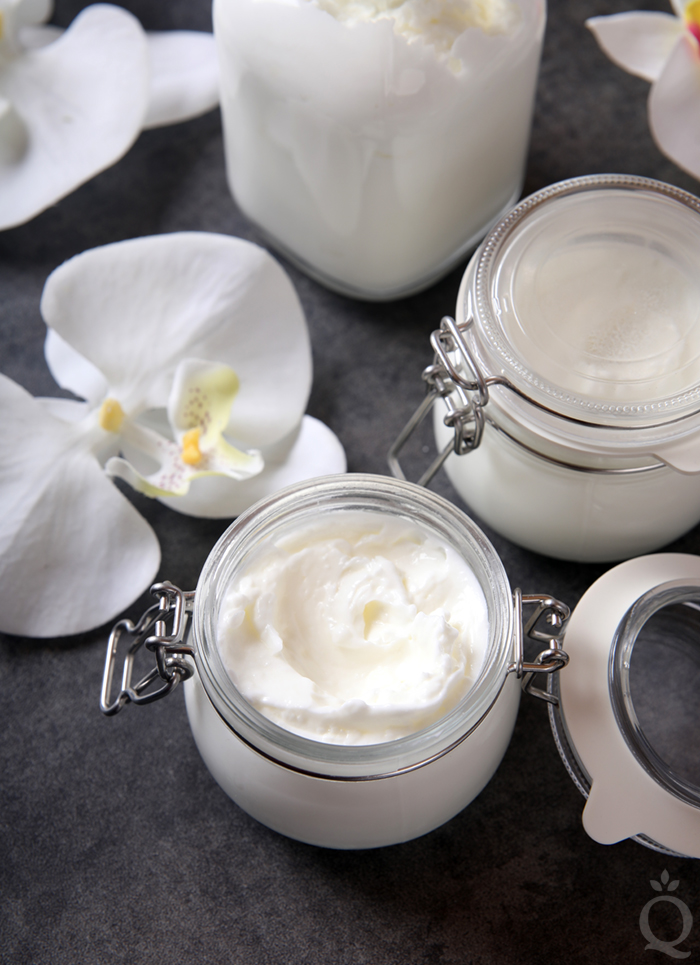 Cashmere Sugar Body Scrub (Hygge Collection)
Often our most popular recipes are easy to make and don't have too many ingredients. This one definitely fits the bill. Granulated sugar exfoliates skin while the Foaming Bath Butter cleanses. Oat oil and liquid cashmere keep your skin feeling smooth and hydrated. The scrub only takes about 30 minutes to make and it's ready to enjoy right away.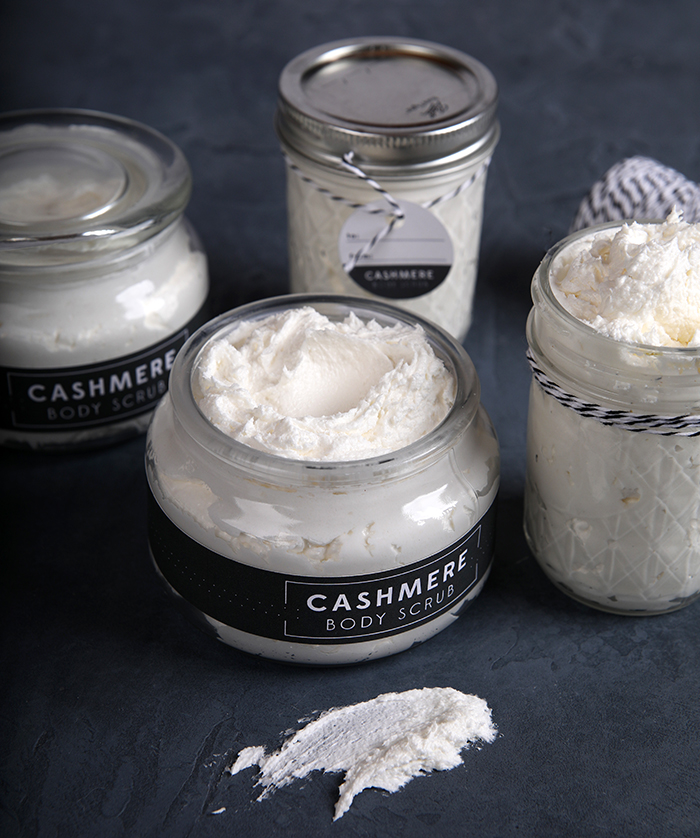 Creamy Coffee Melt and Pour Soap
This is another tutorial that's simple yet effective. The base is Goat Milk Melt and Pour Soap and coffee seed oil, which feel creamy and moisturizing on the skin. Used coffee grounds are added to exfoliate the skin. Our favorite part is Espresso Fragrance Oil, which is an irresistible mix of chocolate, almond, roasted coffee beans, and caramel.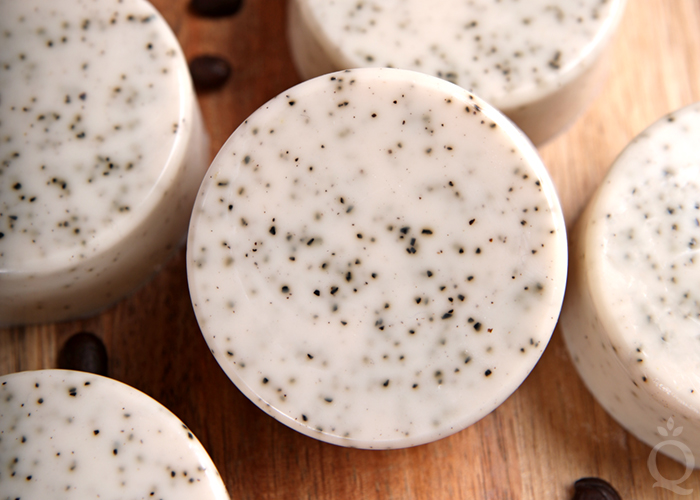 Birchwood Oud Cold Process Soap (Hygge Collection)
This tutorial is fun to make because it involves several advanced techniques. First, gray soap is poured in and dusted with activated charcoal. The next layer uses the Clyde Slide technique, which creates beautiful and unique swirls. They look like woodgrain, which is why the soap is scented with Birchwood Oud Fragrance Oil.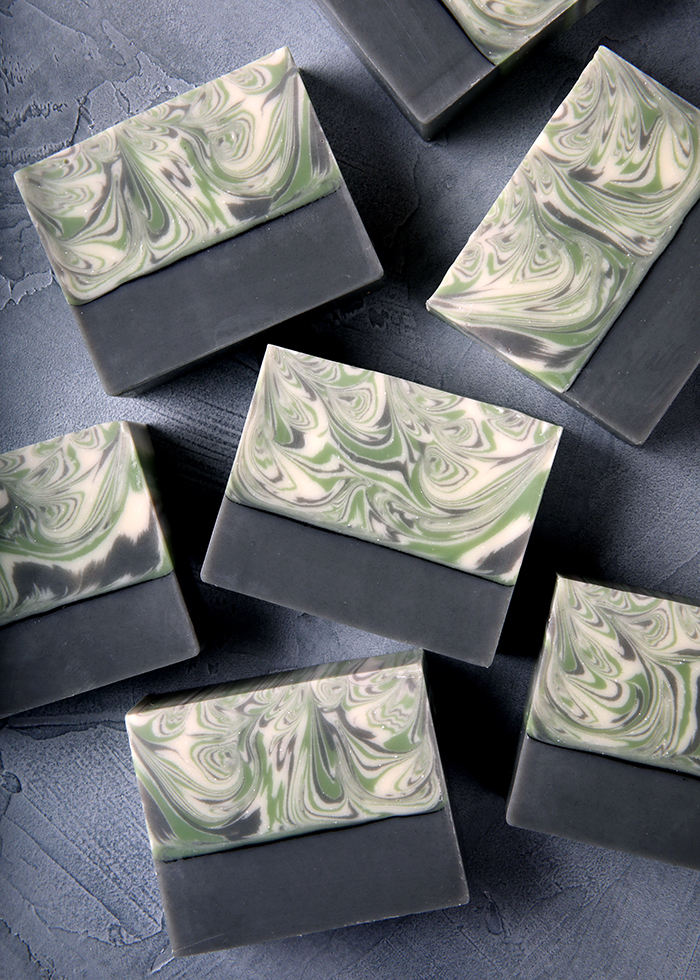 Painted Rose Bath Bombs (Modern Floral Collection)
All you need is mica, alcohol, and a fine-tipped paintbrush to create a beautiful bath bomb design. These have painted flowers to complement the Wild Rose Fragrance Oil, which is a non-traditional mix of orange peel, lily of the valley, and vanilla. The bath bombs also have a touch of lotus flower extract so they feel as good as they smell.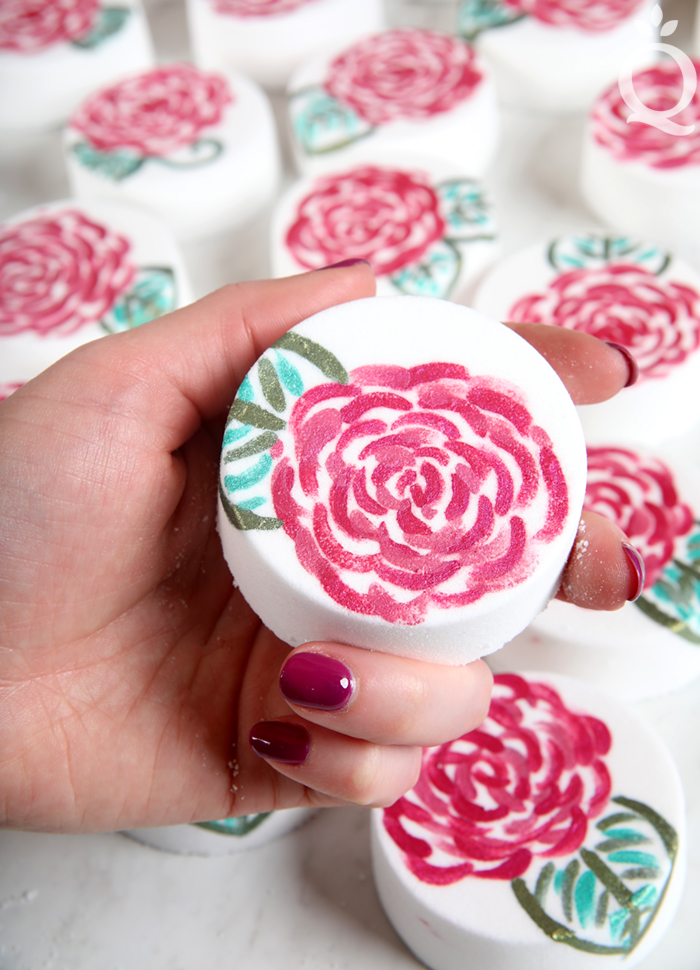 Floral Wax Bark Melts (Modern Floral Collection)
Wax melts are a great alternative to candles. This recipe is super easy to make and you don't need a mold. Once the EcoSoya Q230 Wax is melted, add the Blushing Orchid and Baby's Breath Fragrance Oil, pour the wax on a sheet pan lined with freezer paper, and top with dried flowers. You'll love the fresh and floral scent.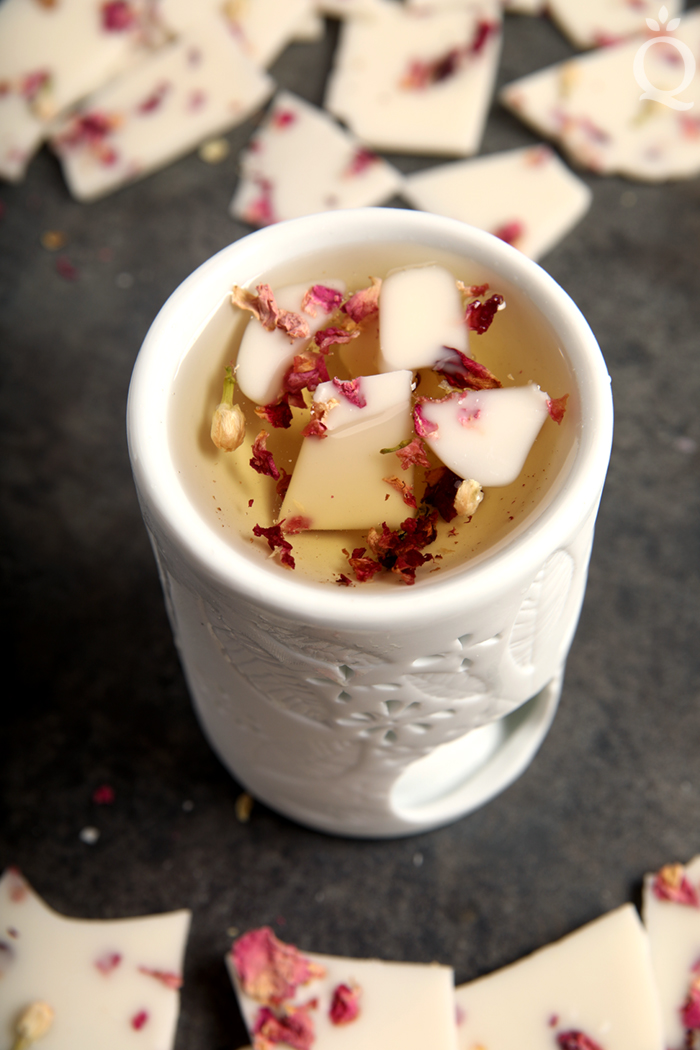 Seascape Melt and Pour Soap
Melt and pour swirls can be tricky, so it's no surprise that this tutorial was popular in 2018. It goes over how to get defined swirls – temperature, 99% isopropyl alcohol, and patience. It's easy to master with a little practice. The blue, white, and sandy layers are scented with Midnight Waters Fragrance Oil. It's a complex and sultry blend of bergamot, sea water, and patchouli.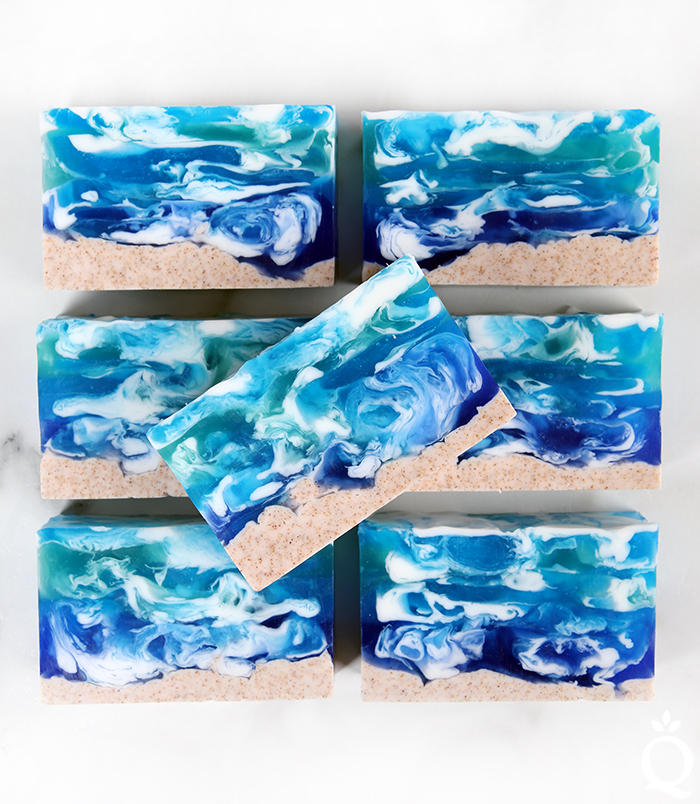 Volcanic Sand and Charcoal Face Scrub (Seascape Collection)
Last but certainly not least is this scrub. It's made with activated charcoal, seaweed extract, and Icelandic black sand. That combination exfoliates and absorbs excess oil, which leaves your skin feeling clean and refreshed. Give it a try today – it's a great natural alternative to store-bought scrubs.