It was a rainy week here in Washington state, but lucky for us we were still in Rome! Well, in spirit anyway. The Roman Holiday series of tutorials featuring Neroli and Shea Blossom Fragrance Oil wrapped up, with projects ranging from the simple Neroli & Shea Solid Perfume to the intricate Tile Inlay Cold Process Tutorial.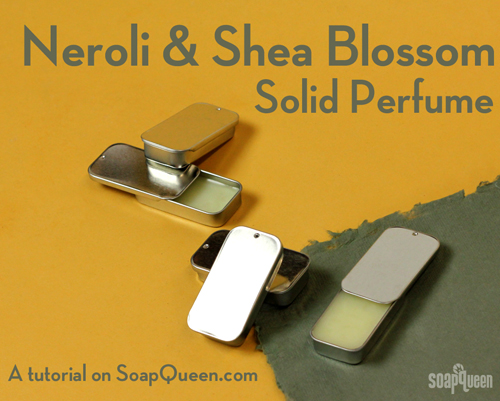 Neroli and Shea Blossom Fragrance Oil was also featured in this fun Vespa Melt and Pour Tutorial. The adorable moped mold was made using Flexy Fast Molding Putty, which is great for creating a wide variety of shapes.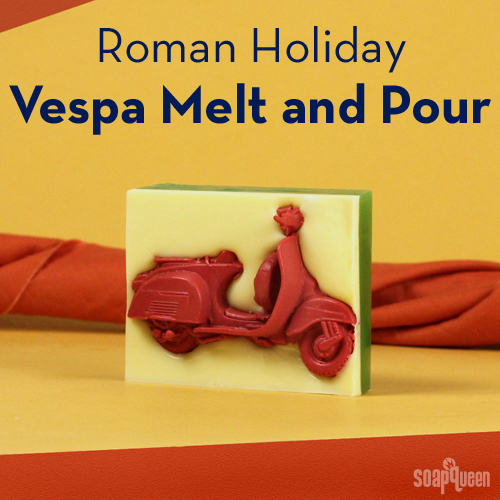 In the midst of vacation bliss, the launch of Handmade Beauty Box was announced. Coming in November, Handmade Beauty Box is a subscription box delivering monthly DIY beauty projects right to your door. Members will receive high quality ingredients to make popular DIY projects such as lotions, soaps, mineral makeup, bath fizzies, lipstick, nail polish, foot scrubs, candles, etc.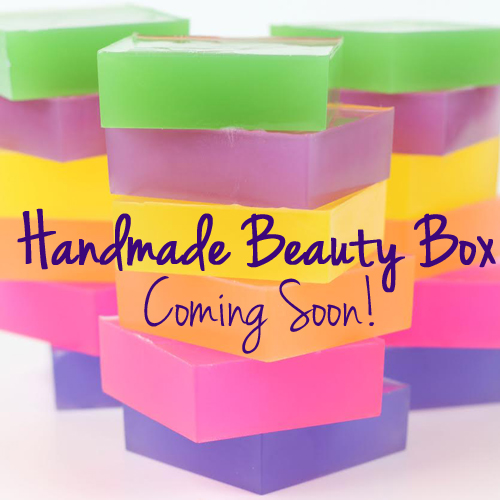 Choosing a new logo is difficult, but thanks to all your suggestions the choices were narrowed down to four. Thank you to everybody who voted, and congrats to Lesli, who won a three month subscription to Handmade Beauty Box. Side note: we're trying to decide if we should combine the votes for #3 and #4 since they're really the same logo. Ah, the drama!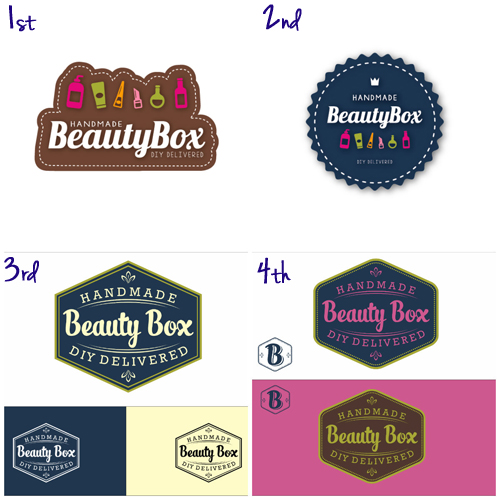 The beauty box project is part of my effort to keep pushing forward. Facing ones fears and reaching your full potential was the topic of the Give it All You've Got, and Then Some post. I challenged you to answer these three questions: where do you hold yourself back? What patterns have you learned that have protected you in the past but are hurting you now? How are your beliefs you holding you back? Answering these questions may be the first step in reaching your full potential.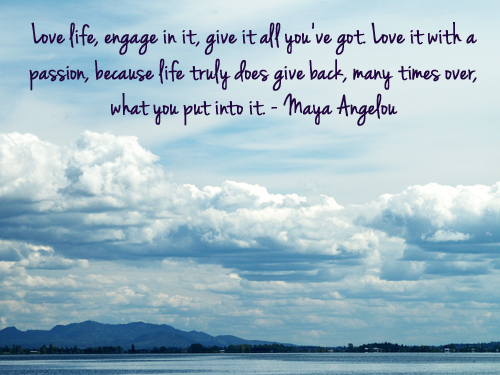 Now for something sweet! This week's Facebook Photo of the Week by Kathy of Kabo Creations looked good enough to eat! Her Apple Pie Brown Betty, made using Bramble Berry's Clear, White and Honey Melt and Pour Bases, features layers, embeds and plenty of sparkle.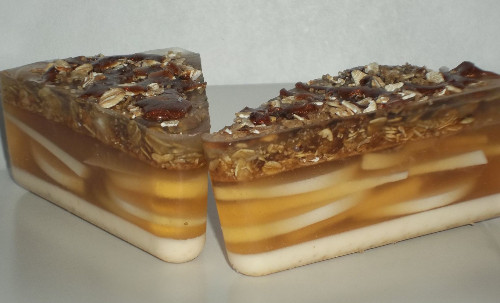 Embeds add adorable detail to any melt and pour project, as seen in this Embedded Heart Melt and Pour Tutorial. If you want to learn more about embedding, check out this Soap Queen TV episode Embedding in Soap.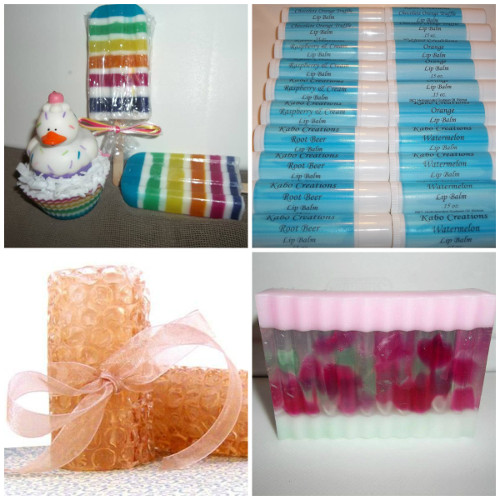 Shown above (top, clockwise) is Kathy's Rainbow Party Soap, collection of flavorful lip balms, Peppermint Soap, and Honey Comb Soap. Peppermint Essential Oil adds a minty freshness to this Cool Yule Peppermint Loaf. It's also great for making your feet feel refreshed and moisturized, like it did in this Rose Clay Foot Mask Tutorial.
Thanks to Kathy for being a part of our awesome community, and thanks to everyone else who shows us photos, asks questions and contributes to the lively Bramble Berry Facebook page community. We are continually inspired by your creativity and personal successes!
Find Kabo Creations
On Facebook
Post pictures of your crafty creations on the Facebook page each week for a chance to be featured on the Soap Queen blog and receive a sweet soapy package from Bramble Berry. Photos are chosen based on consensus from the Bramble Berry staff, so the best way to increase your chances of winning is to show us lots of photos!