Nothing has the ability to bring us back to a time or place quite like a fragrance can. The memory may be tied to the smell of your grandma's garden, or baked bread from your favorite cafe. Fragrances can trigger a wide variety of vivid memories.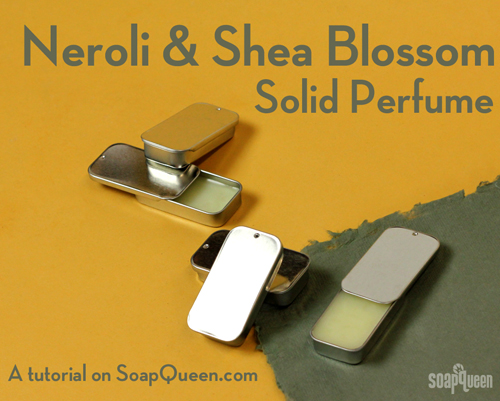 Not only can fragrances bring back memories, they can also take you to new places. This easy solid perfume project uses Neroli & Shea Blossom Fragrance Oil to transport you to the city of Rome. Part of our Roman Holiday series, this fragrance features notes of bergamot, lime, jasmine and cedar.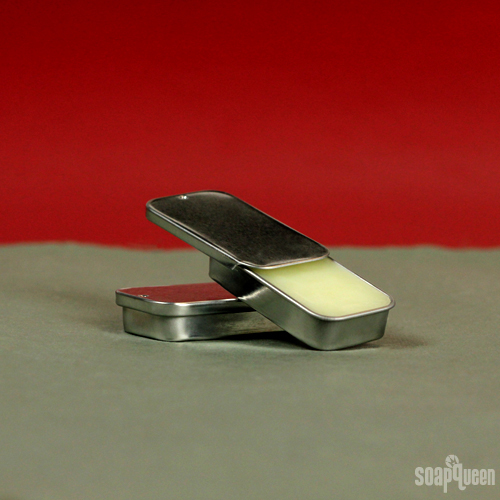 What you Need:
1 oz. Solid Perfume Base
.25 oz Neroli & Shea Blossom Fragrance Oil
Slidey Lip Tins (5 tins)
Droppers

Click here to add everything you need for this project to your Bramble Berry shopping cart!
ONE: Add solid perfume base to a heat safe container, and melt in the microwave using 15 second bursts.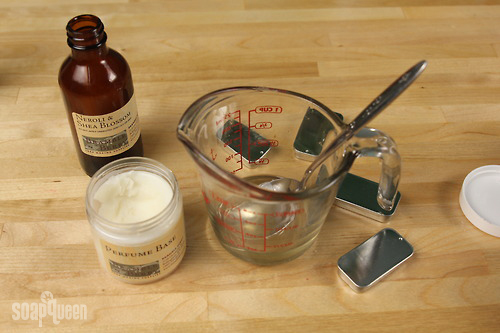 TWO: Once the solid perfume base is melted, add the Neroli and Shea Blossom Fragrance Oil, and stir to combine.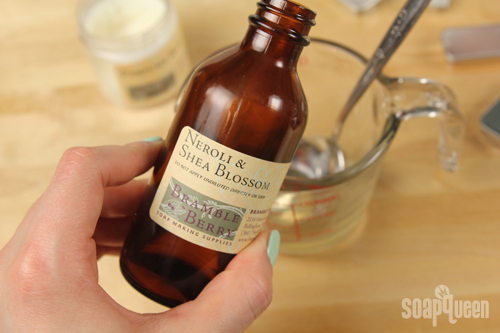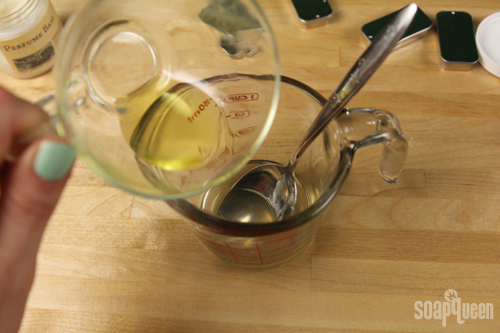 THREE: Pour mixture into slidey tins, and let cool completely. Enjoy!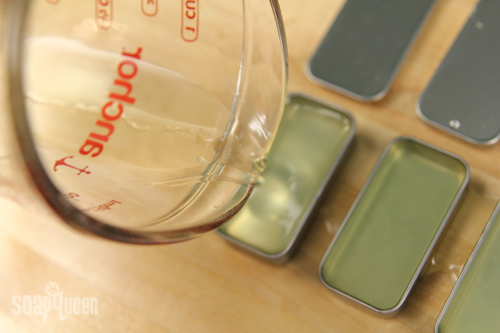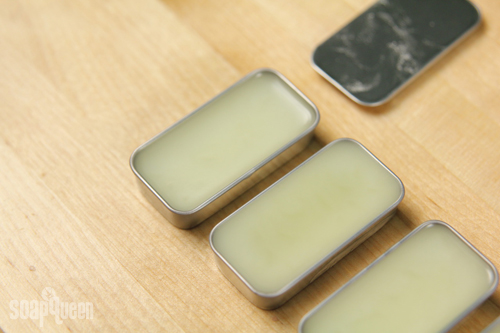 Want to blend Neroli & Shea Blossom Fragrance Oil to create your own custom perfume? Here are some blend ideas to get you started! You can find more blends (and a fun Wax Tart Melt project!) on the Sample Idea Sheet for July.
Blend #1:
4 parts Neroli and Shea Blossom
1 part Eucalyptus Essential Oil
2 parts Vetyver Fragrance Oil
1 part Basmati Rice Fragrance
Blend #2:
4 parts Neroli and Shea Blossom
1 part Clove Essential Oil
2 parts Orange Peel Fragrance Oil
1 part Espresso Fragrance Oil
Blend #3:
3 parts Neroli and Shea Blossom
1 part Tobacco & Bay Leaf Fragrance
1 part Green Tea & Cucumber Fragrance
2 parts Patchouli Fragrance Oil
If you'd prefer to make your perfume base from scratch, it's easy! Check out the How to Make Solid Perfume Soap Queen Tv video for a simple recipe and additional perfume tips.
What scent or smell brings back a strong, vivid memory for you? Personally, the smell of hospitals brings me back to making the rounds every weekend with my Dad when I was young. Because of this, the smell of hospitals is connected to a lot of happy memories!