Who doesn't love pizza? With such a wide variety of topping options, there is a pizza for everybody. Personally, I prefer to keep pizza simple with a margherita style. Not only are they easy to make (you only need three toppings) but I love how the fresh basil, tomatoes and mozzarella really shine. Inspired by our Roman Holiday promotion and series of tutorials, I decided to make this pie with a bit of a twist!
I love to sneak in extra veggies where I can, so for the crust I used cauliflower instead of traditional pizza dough. First the cauliflower is grated, cooked and blended with a little cheese, spices and an egg. This results in a dough like texture, that acts as a great crust! Because cauliflower is moist, you can choose to strain out some of the extra moisture if you prefer a crispier crust. If not, it's perfect for eating with a fork.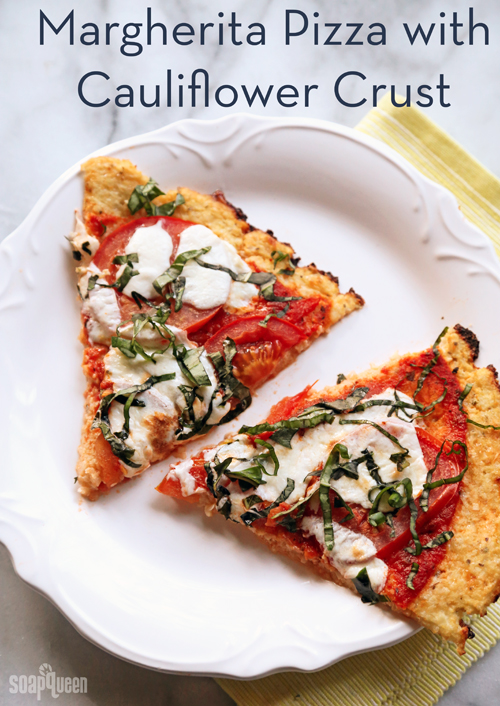 What You Need:
2/12 cups of grated cauliflower (about 1 head of average sized cauliflower)
1/3 cup parmesan Cheese
1/3 cup shredded mozzarella cheese
2 cloves of garlic, finely diced
1 egg
1/2 tsp dried oregano
1/4 tsp salt
1/2 cup pasta sauce
fresh basil leaves
fresh mozzarella cheese, sliced

ONE: Using a cheese grater, grate cauliflower into a fine texture. Place cauliflower into a heat safe bowl, and microwave for 7 minutes. Cauliflower will have softened. Let cool for several minutes, as it will be very hot!
*Note: If you would like a crispier crust, strain cauliflower through a fine mesh strainer once it has cooled. Removing some of this moisture allows the crust to become crispier. If you do not, you will need to eat the pizza with a fork, as the crust is rather moist. Either way is delicious!

TWO:Preheat oven to 450. Once the cauliflower has cooled slightly, add parmesan cheese, shredded mozzarella cheese, garlic, oregano, salt and egg. Use a large spoon to thoroughly mix.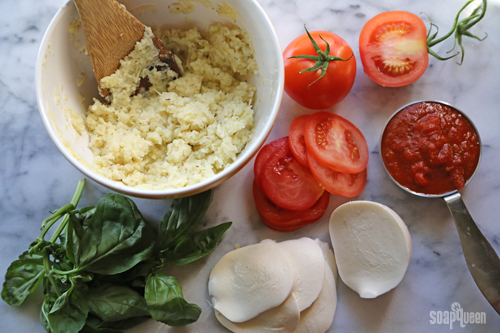 THREE: Once the mixture has combined, place onto a cookie sheet that has been lined with parchment paper, or that is topped with a silicone baking mat. Create a tight ball with the mixture, then gently press down and begin shaping it into a crust.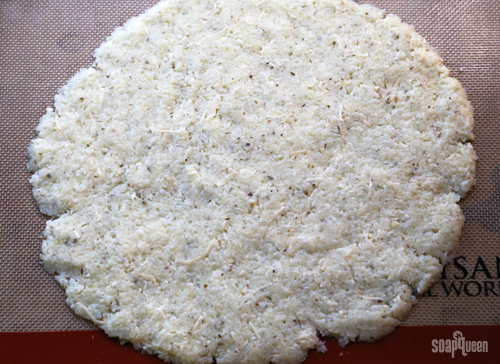 FOUR: The crust should be about one quarter of an inch thick. Once you are happy with your crust, place into the oven for approximately five minutes, or until the crust begins to slightly brown.
FIVE: Remove crust from the oven, and top with pizza sauce, tomato slices, fresh mozzarella slices and fresh basil. Place into the oven, and let cook for about 12-15 minutes, or until the crust has browned along the edges, and the cheese is bubbling.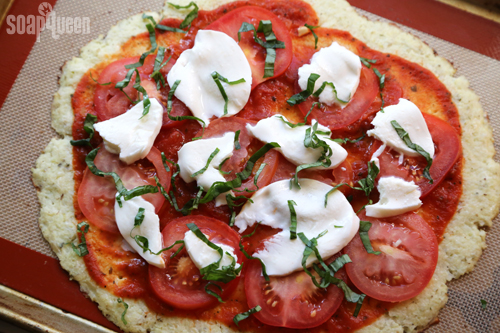 SIX: Remove from oven, and top with more fresh basil. Let cool for several minutes, cut into slices and enjoy!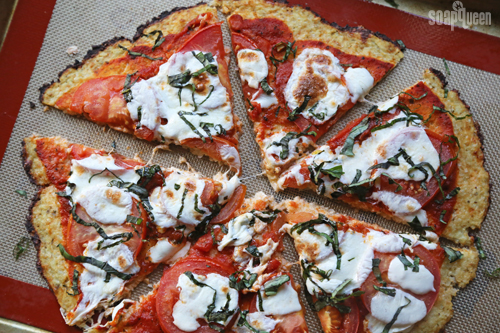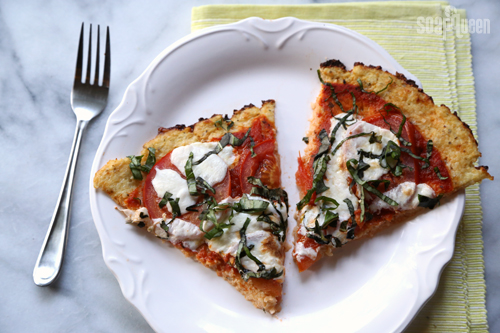 If you could only eat one kind of pizza for the rest of your life, what kind would it be?