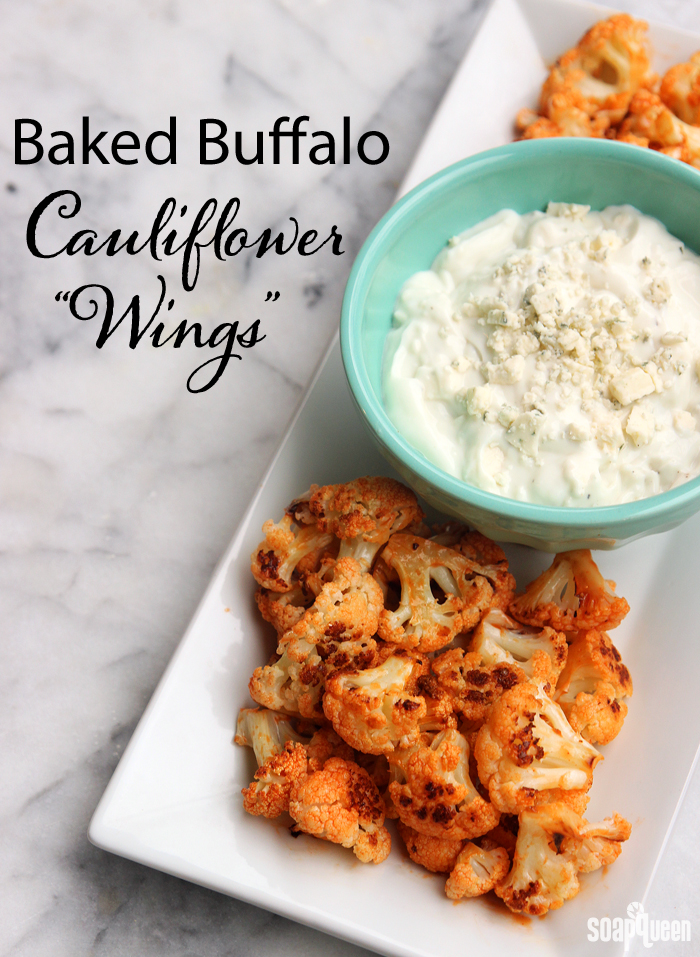 While I'm not a huge football fan (unless the Seahawks are winning, at which point, I am a rabid fan), I love the excuse to get together with friends and family and watch the ads. If you're looking for a last-minute recipe for the big game today, these Baked Buffalo Cauliflower "Wings" are my healthier go to. I'm a fan of buffalo hot sauce and blue cheese, and this recipe is a great lower calorie option. It also couldn't be easier; the entire process takes about 30 minutes. If you're looking for a dipping sauce that won't defeat the purpose of this healthy snack, this recipe for Guiltless Blue Cheese Dressing looks awesome.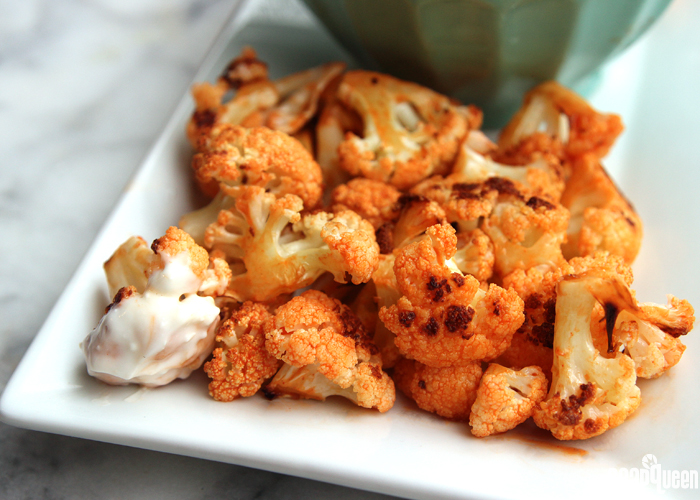 I recommend making these cauliflower "wings" right before you want to eat them, as they are best warm. In addition, if you're feeding a big group you may want to double this recipe. I found this amount to be suitable for about 5 or 6 people to each have a few pieces.
What You'll Need:
Large Cauliflower Head, chopped
2-3 Tbs. Buffalo Hot Sauce
1 tsp. Lemon Juice
2 Tbsp. Olive Oil
1 tsp. Coarse Salt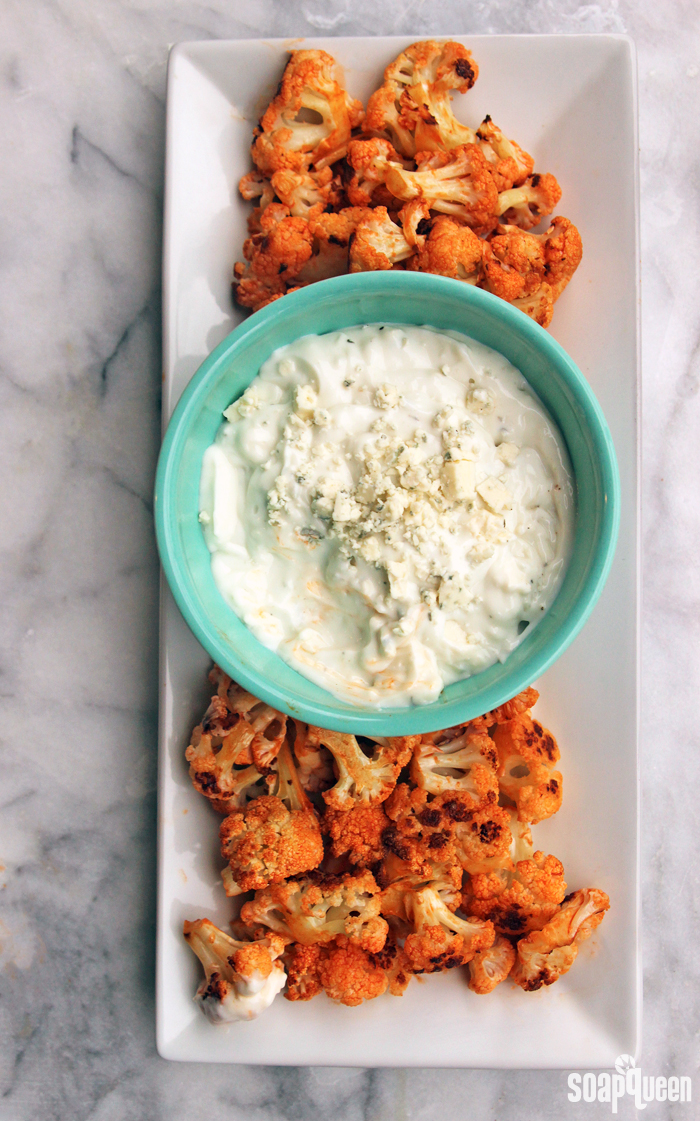 ONE: Preheat the oven to 450 ° F. Chop the cauliflower florets off the cauliflower head. Place in a large bowl and toss with about 2 Tbsp olive oil and 1 tsp coarse salt.
TWO: Place the cauliflower florets on a baking sheet, and place in the oven for 25 minutes, turning once about 10 minutes into cooking. The cauliflower will be slightly browned.
THREE: Remove from the oven, and place back into your large mixing bowl. Add the hot sauce and lemon juice, and stir to evenly coat each piece of cauliflower.
FOUR: Serve warm with a blue cheese dipping sauce, and enjoy! I've been meaning to try this one.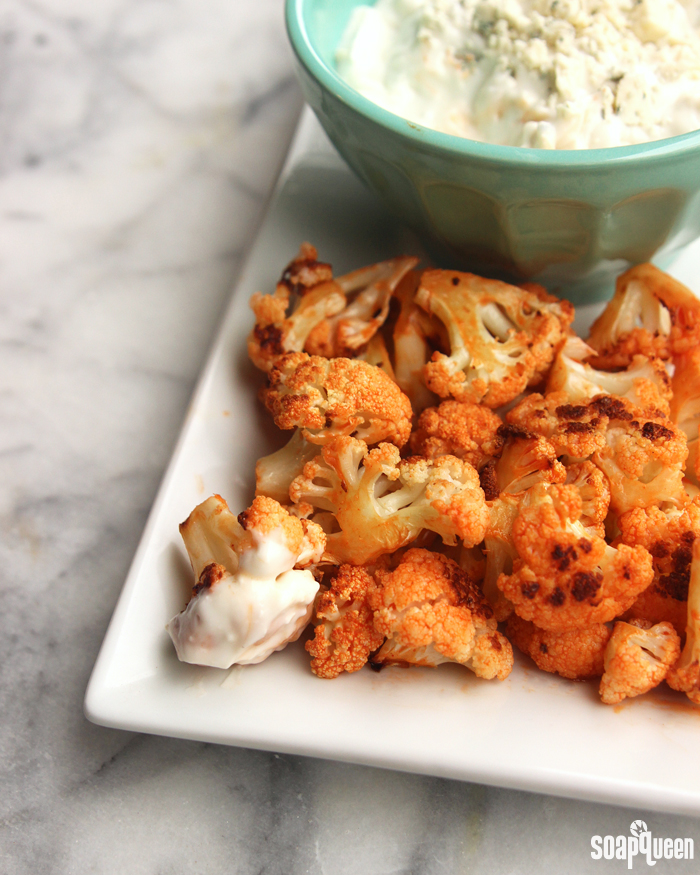 Who are you rooting for today? Since the Hawks got knocked out, I'm rooting for the Broncos!