Happy, happy Saturday! I hope February is treating you well so far. Last weekend the family and I spent some time on the coast. It was a great time to relax, unwind and enjoy the beach. Below, you can see that Lily clearly enjoyed building sandcastles. That little girl is such a hoot. =)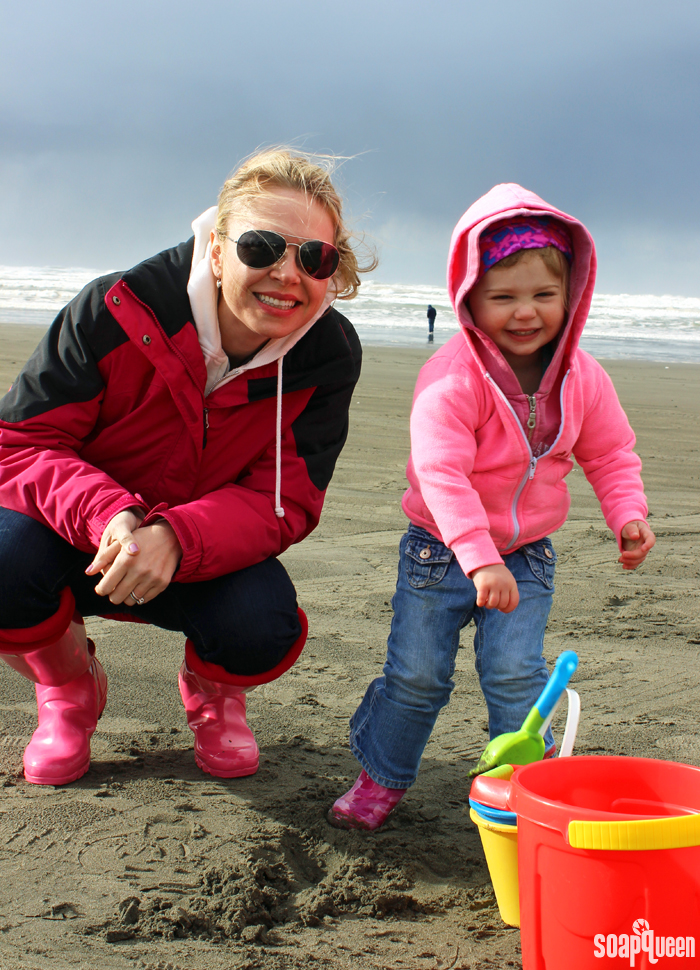 Today I'm spending a little time at home to get ready for a Super Bowl party tomorrow. Last year I made these Buffalo Cauliflower "wings" and they were a big hit. Such a big hit, that I'm making them again this year. Look for that recipe tomorrow. Below are my favorite pins, grams and tweets for the week. Also, be sure to check out my upcoming live videos on Periscope below! I'll have two this week, including a Handmade Beauty Box project and a peek into my author talk at Village Books.
Left to right, clockwise:
Instagram:
I'm so happy with how this Avocado and Spearmint Soap turned out. If you missed the tutorial, check it out here. The post also includes a photo of my first attempt, which didn't turn out quite as planned. Soap mishaps happen to us all. In fact, you can watch me make this batch on the archived live Periscope here.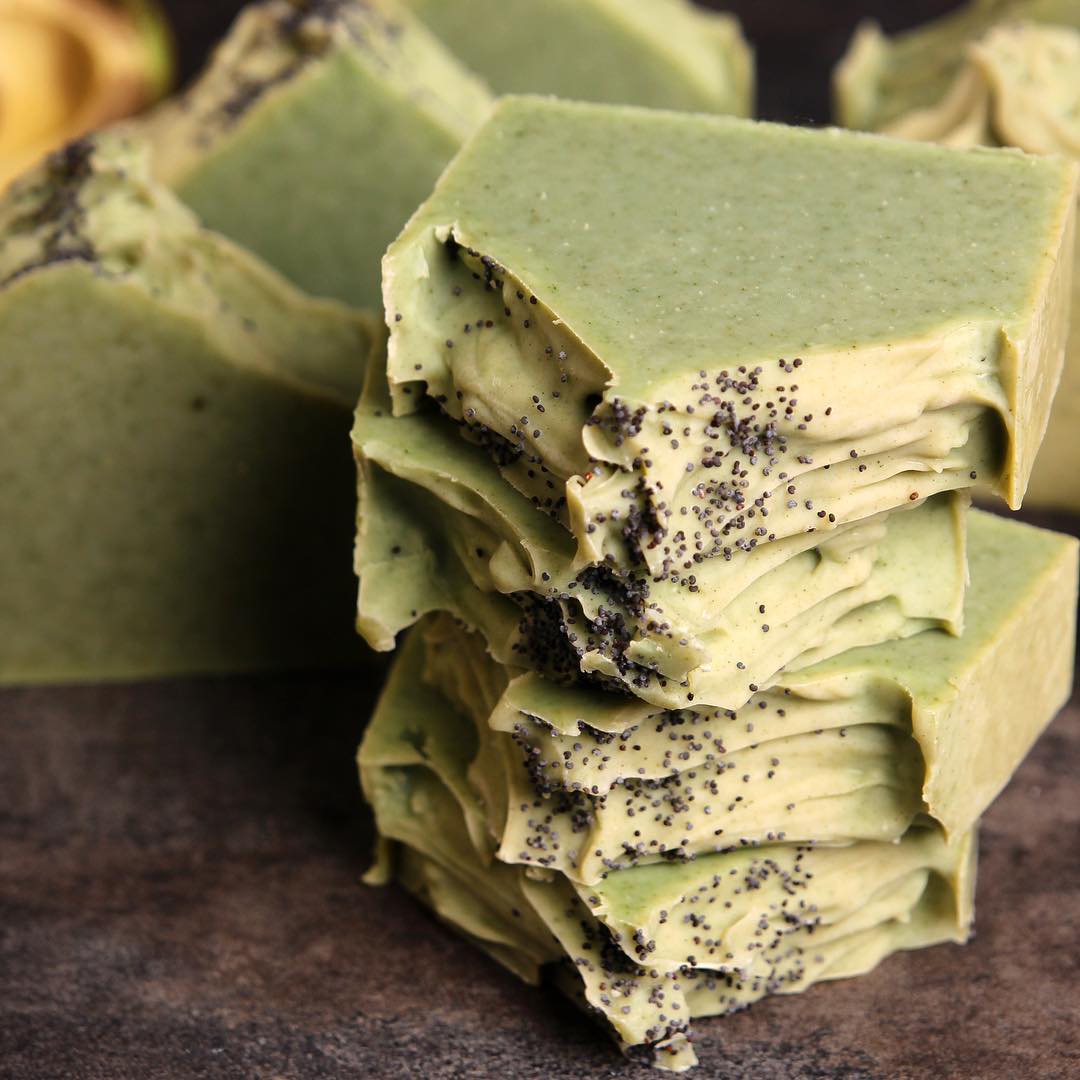 Along with the Bramble Berry website, our labels have received a redesign! I'm especially excited about the fragrance oil bottles that now include information about discoloration and performance in cold process.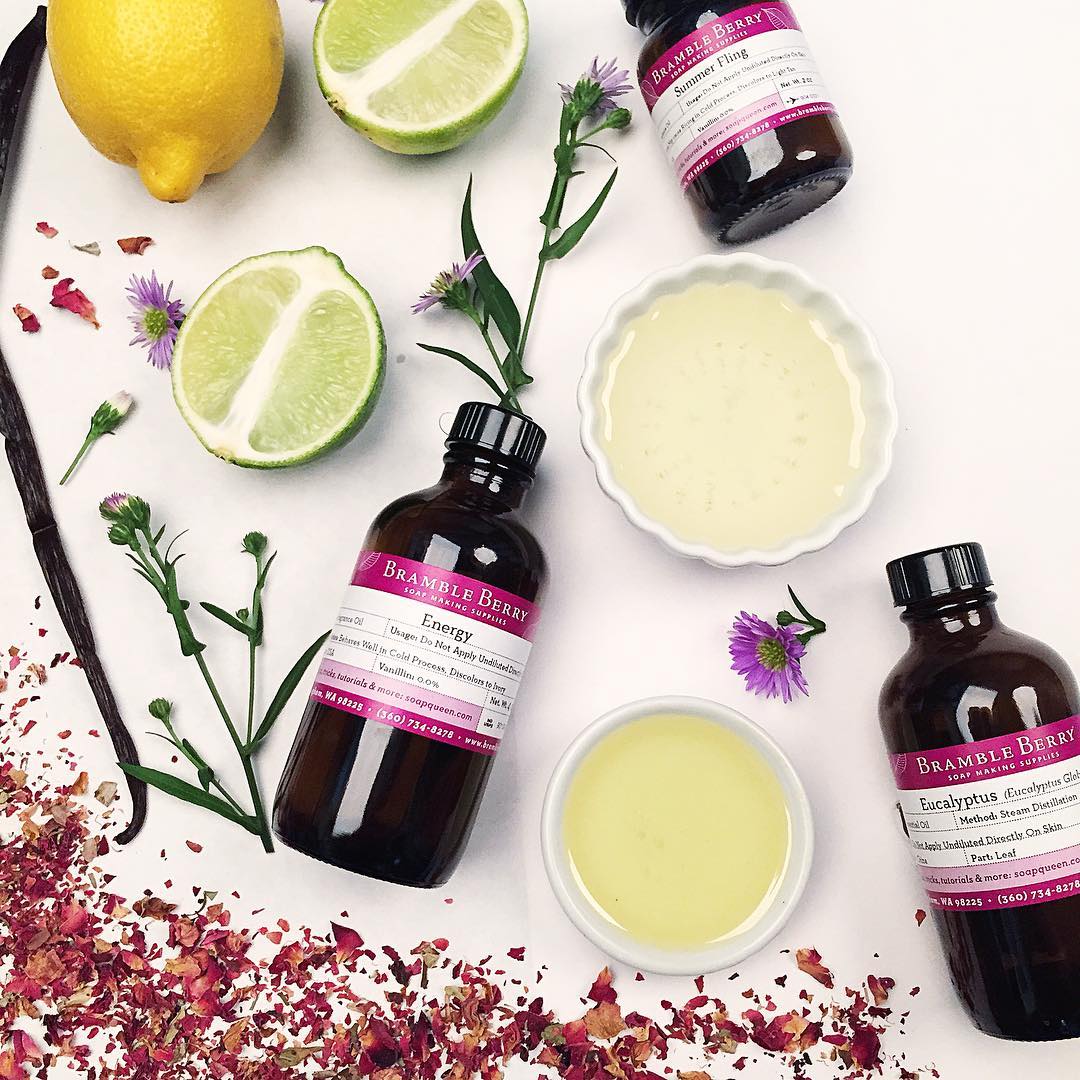 Periscope Schedule and Katch:
Are you familiar with Periscope? If not, it's a fun app that allows you to broadcast live video to the world. You can find me on Periscope @Brambleberry. I have been Persicoping when I make cold process soap, or when I make the monthly project for Handmade Beauty Box. The trick is that the livestreams are only available for 24 hours. That's where Katch comes in! Katch allows me to save the live streams, so you can watch them again and again. Check out my Katch channel here.
Do you want to watch me live on Periscope? I've got a few live videos next week, including a look into my book signing and talk at Village Books on Friday. If you can't be there in person, you can still be part of the fun. =)
Wednesday, February 10th @ 2 p.m., PST: Handmade Beauty Box Virtual Craft Party Live!
Tune in to watch me create this months Handmade Beauty Box Project. The project for February is this sparkly Mermaid Ombré Melt and Pour Soap. It features lots of layers to create a beautiful  aqua ombré design.
Friday, February 12th @ 7 p.m., PST: Pure Soapmaking Signing and Author Talk at Village Books
Tune in to watch my author talk at Village Books in Bellingham, WA. I will be talking about the process of writing Pure Soapmaking and taking questions from the audience.
I hope you're having a great weekend. To keep up with the latest soapy social media throughout the week, you can follow me on Twitter, Tumblr, Instagram, Pinterest, Vine and YouTube and Snapchat. To watch my 'stories', which include sneak peeks into future projects, add me. I'm Bramble-Berry on Snapchat. Don't forget to tag your soapy projects on Instagram with the hashtag #SoapShare so I can see what you're making! =)