This week we introduced several new products, including eight fragrance oils. Before new products are brought in they are tested thoroughly. Fragrances like Fruity Fusion and Bramble Berry's Black Opium Type made the cut and are a great addition to your product line. Find all the products in the Looking for Something New? post.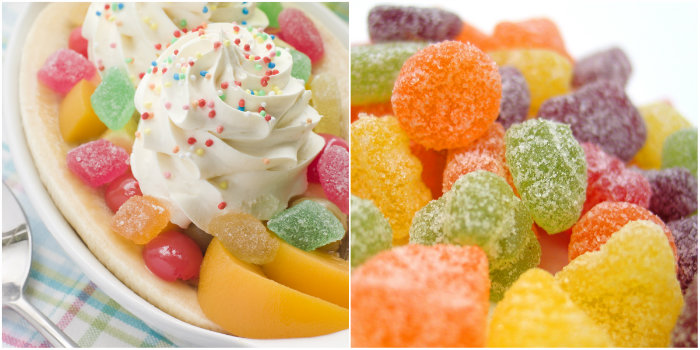 One of the new fragrances is Bramble Berry's Alien Type Fragrance Oil. It's based on a popular Thierry Mugler perfume and has notes of jasmine, amber and patchouli. The Midnight Plum Melt and Pour Soap was made with those mysterious and complex fragrance notes in mind. The deep violet hue comes from a mixture of Queen's Purple Color Block and Black Oxide Color Block.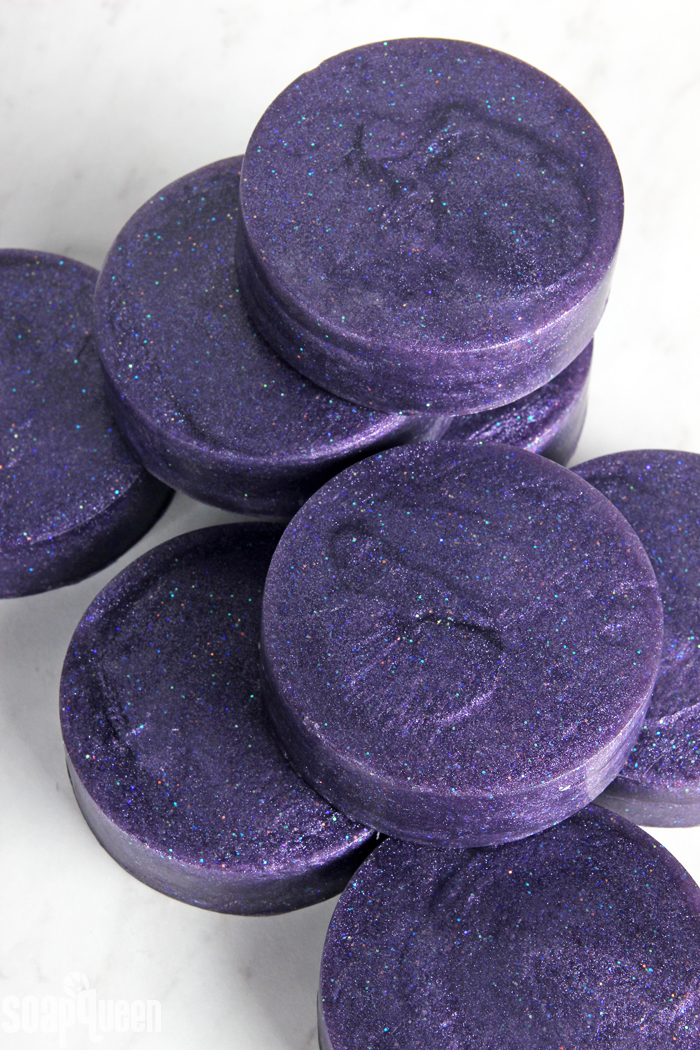 Another new and unusual fragrance is Green Salsa Fragrance Oil. It has notes of jalapeno, bergamot and sea salt. It's used in the Zesty Green Cold Process Soap Tutorial, which features a checkerboard pattern. The Green Chrome Oxide Pigment and Green Forest Jojoba Beads complement the scent perfectly.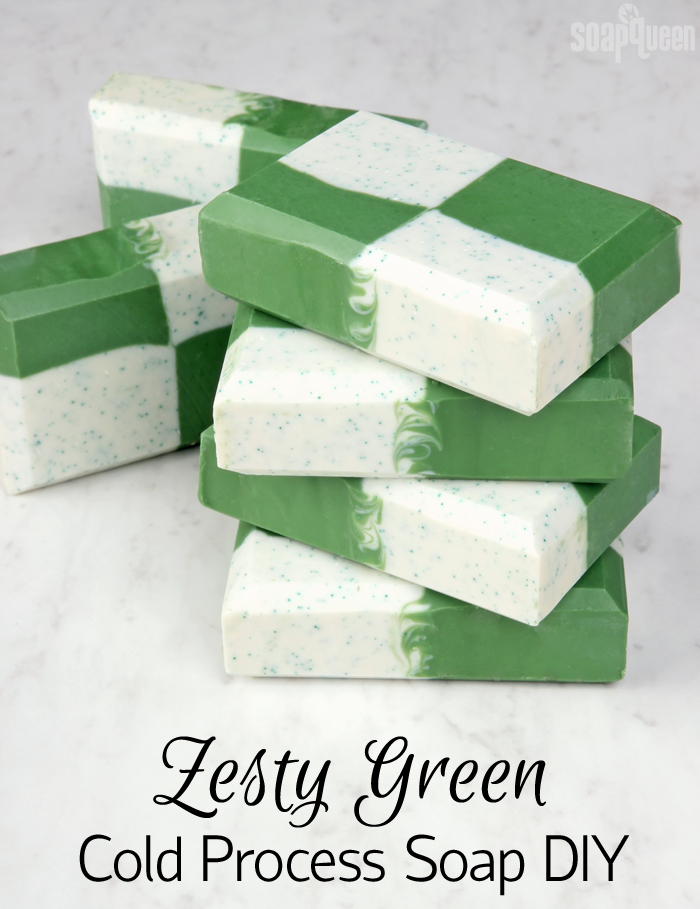 Whether you're making melt and pour or cold process, we recommend storing it in the shower on a draining soap dish. If handmade soap sits in water it will turn to mush very quickly. The soap dish will keep it dry, making it last longer. Get more tips in the How to Make Soap Last Longer in the Shower post.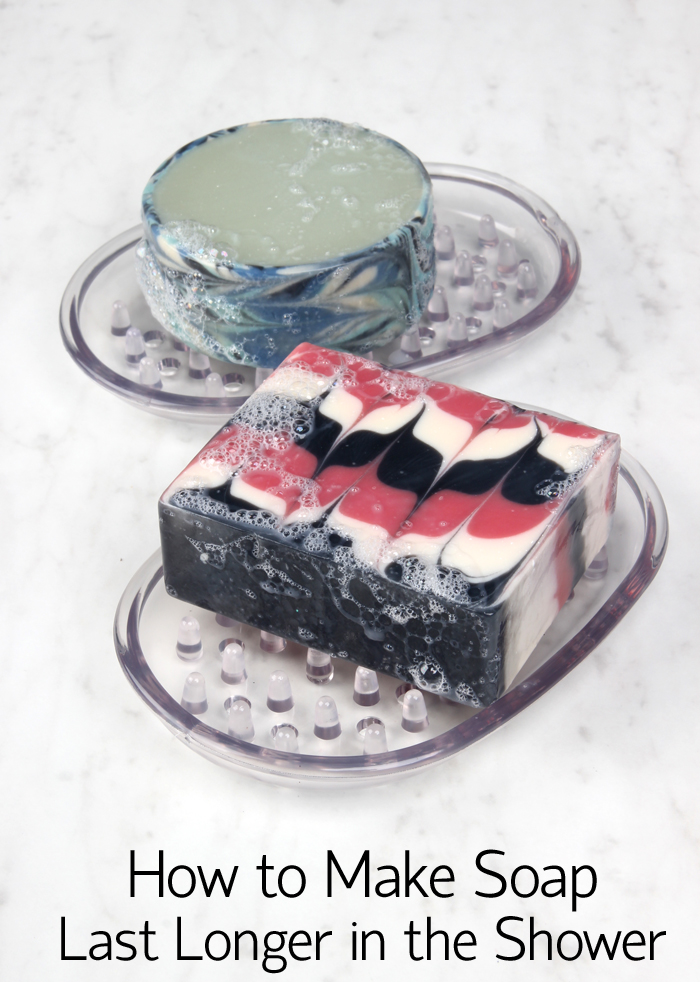 This week's Facebook Photo of the Week is made with skin-loving ingredients you'll love to use in the shower. These gorgeous bars by Khadijah with Body by Sugar Bella are made with aloe, honey, goat milk and activated charcoal.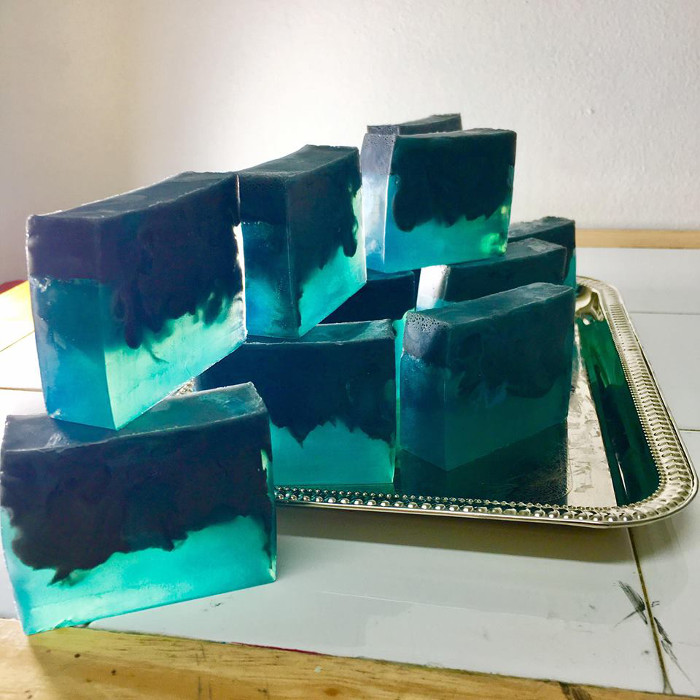 The swirls in Khadijah's soap are fantastic. It reminds me of storm clouds over the ocean. I love the blue and black together as well. For more swirly bars, check out the Cosmic Cotton Candy Soap Tutorial. The Thai Tea Melt and Pour Bars look just like the sweet drink.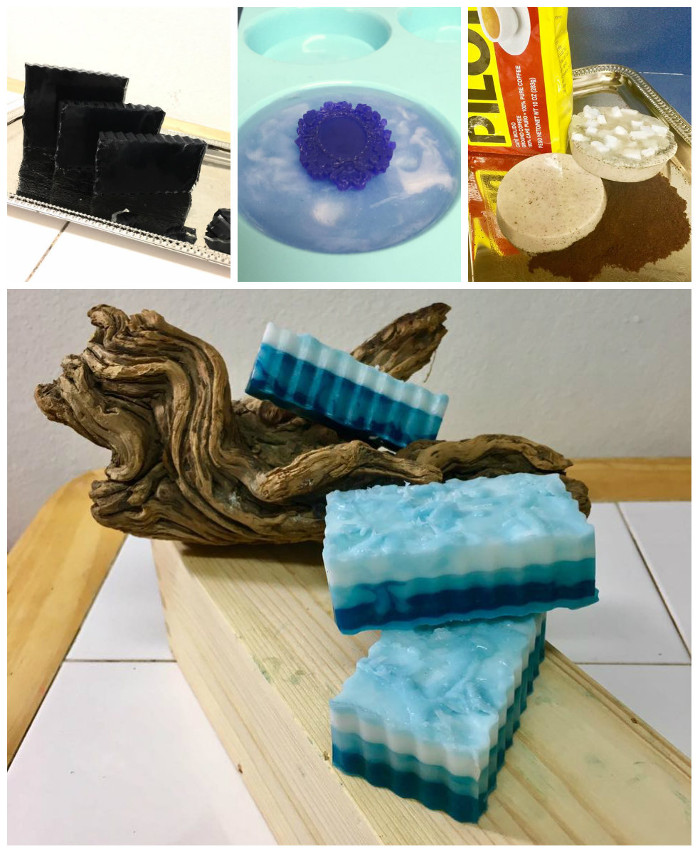 Above (clockwise, top left) are Khadijah's black soap, blue soap, coffee soap and layered soap. For more layered designs, check out the Red Berry Melt and Pour Soap Tart Tutorial. The Pumice and Poppy Seed Bars feature layers great for exfoliating the skin.
Find Body by Sugar Bella
On Facebook
This week's Instagram Photo of the Week by Suds Monkey Soap Co. features lovely blue hues as well. Their Blue Raspberry Soap is made with two butters and coconut milk for an extra soft feeling on the skin. I love the blue swirls and raspberry embed. See more of their work on their Instagram page.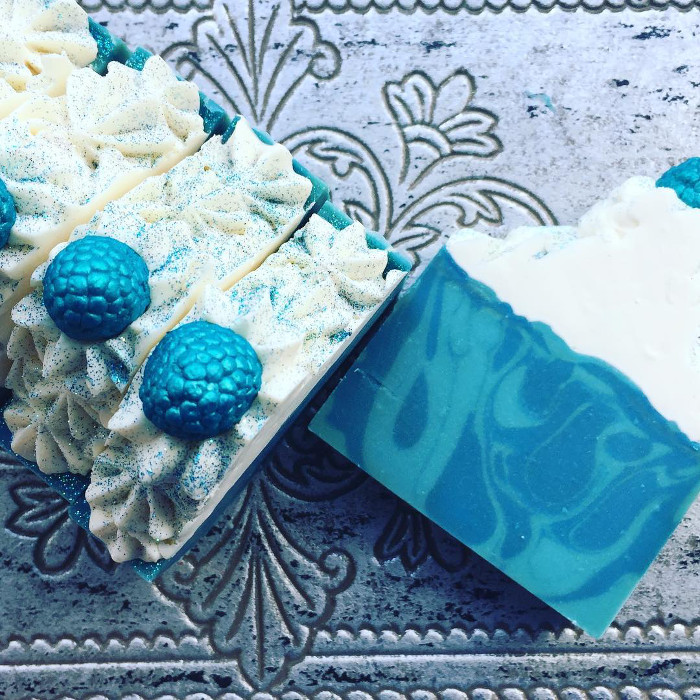 Post pictures of your crafty creations on the Facebook page each week for a chance to be featured on the Soap Queen blog and receive a sweet soapy package from Bramble Berry. Photos are chosen based on consensus from the Bramble Berry staff, so the best way to increase your chances of winning is to show us lots of photos!
To participate in the Instagram contest, hashtag your pictures with #soapshare. Each Friday, I will pick a photo on Instagram to be featured on the Bramble Berry Instagram account.
For those of you who have been featured on the blog, we now have an official "Featured on the Soap Queen" badge! You can include that badge on your website, blog, pictures, etc. To save the badge, click here. =)