I hope you've been having a great weekend. On Friday, the team and I shot a video for Bramble Berry that I can't wait to share with you. The rest of my weekend has been a little more low-key, which has been great. Nothing like a little calm before the holiday storm, don't you think? If you're enjoying a relaxing weekend as well, check out some of my favorite links below for some soapy inspiration.
Left to right, clockwise:

Instagram:
Earlier this week, I made a Column Pour soap on Facebook Live; watch that video below! It's colored with Queen's Purple Mica, Buttercup Mica, Titanium Dioxide and Aqua Pearl Mica. I will post a tutorial soon. I think it would make a great Mardi Gras soap.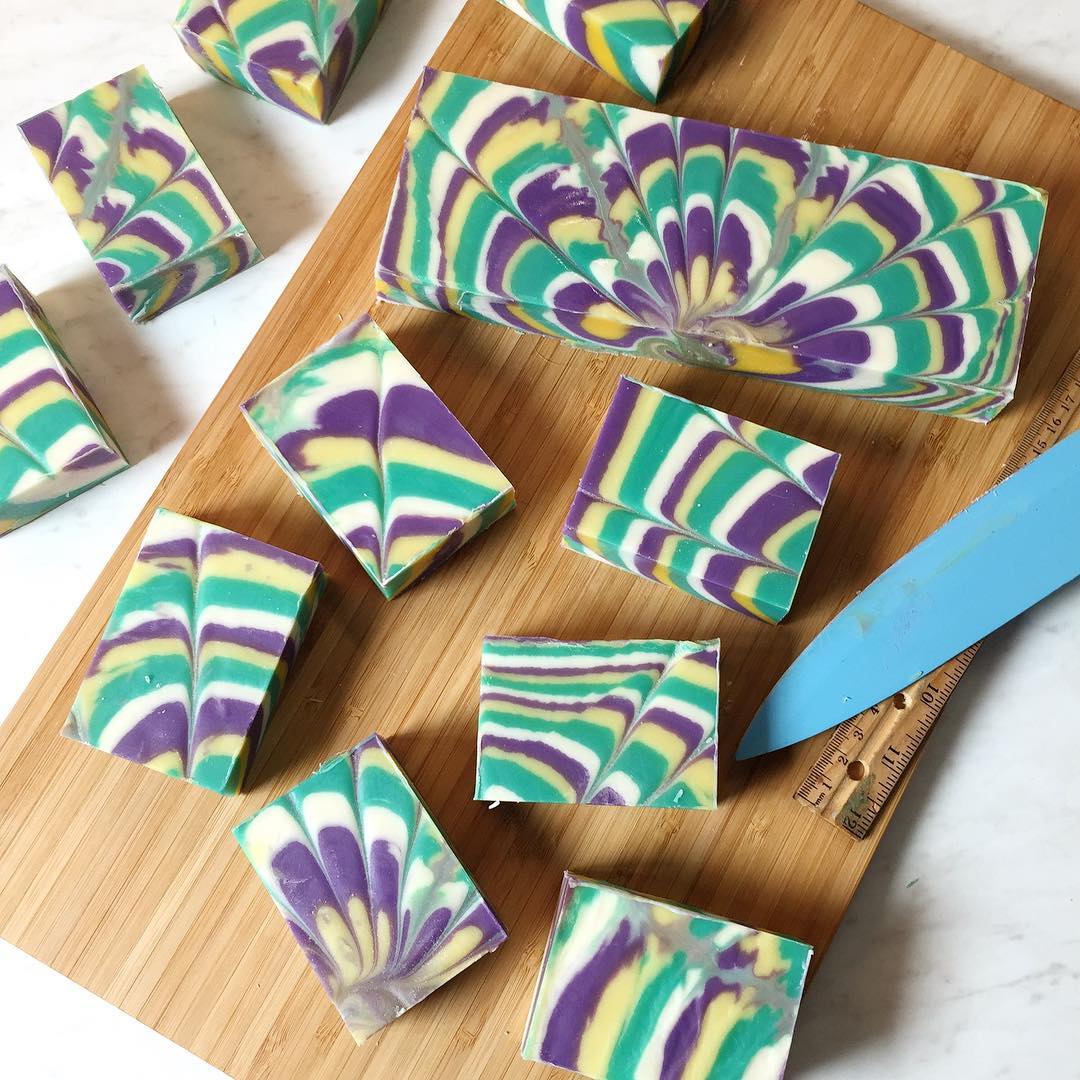 I love seeing crafters put their own twist on Soap Queen tutorials! Jen of Something Turquoise made the Sparkling Bath Crystals; see her version of the tutorial here. I love the colors Jen used, and how she packaged various shades together.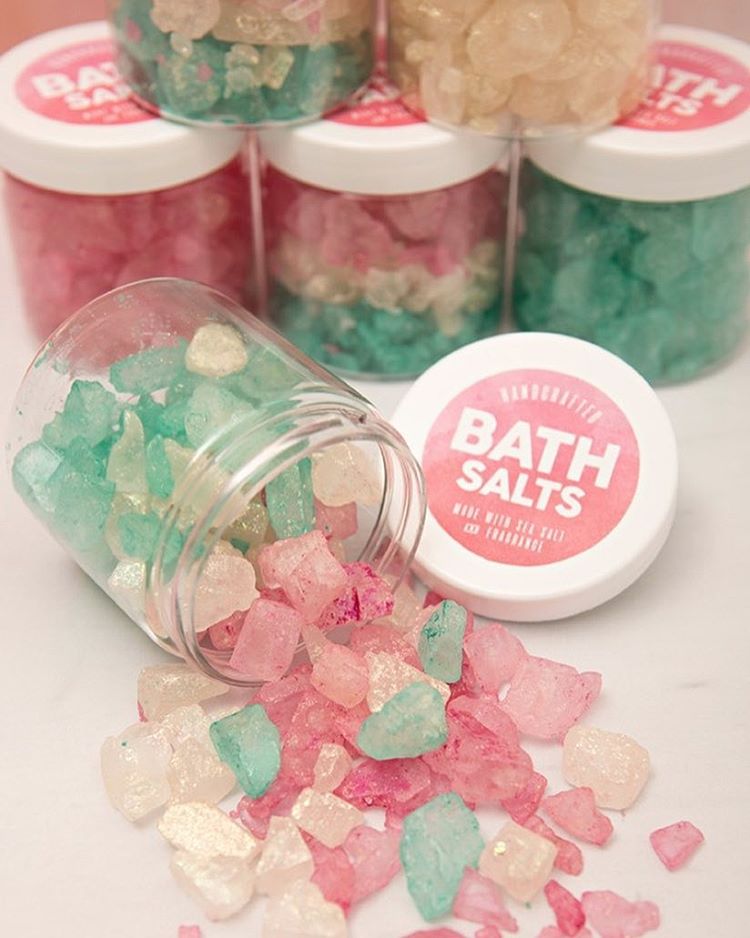 Facebook:
Want to learn how to make a Column-Pour cold process soap? Check out the video below. It's easier than you think; the key is a nice thin trace and well-behaving fragrance oil.
YouTube:
Speaking of videos, did you catch the newest Soap Queen TV video? In it, I show you how to create super cute doughnut bath fizzies. They are scented with Strawberry Fragrance Oil.
To keep up with soapy social media throughout the week, you can follow me on Twitter, Tumblr, Instagram, Pinterest, YouTube. Don't forget to tag your soapy projects on Instagram with the hashtag #SoapShare so I can see your projects!