This week the blog featured pretty pink tutorials, including the DIY Sprinkle Doughnut Bath Bombs on Soap Queen TV. They're colored with Rosy Pink La Bomb Colorant and scented with Strawberry Fragrance Oil. Then, various micas are painted on the bath bombs to look like sprinkles. It's a cute and easy project you can make with kids.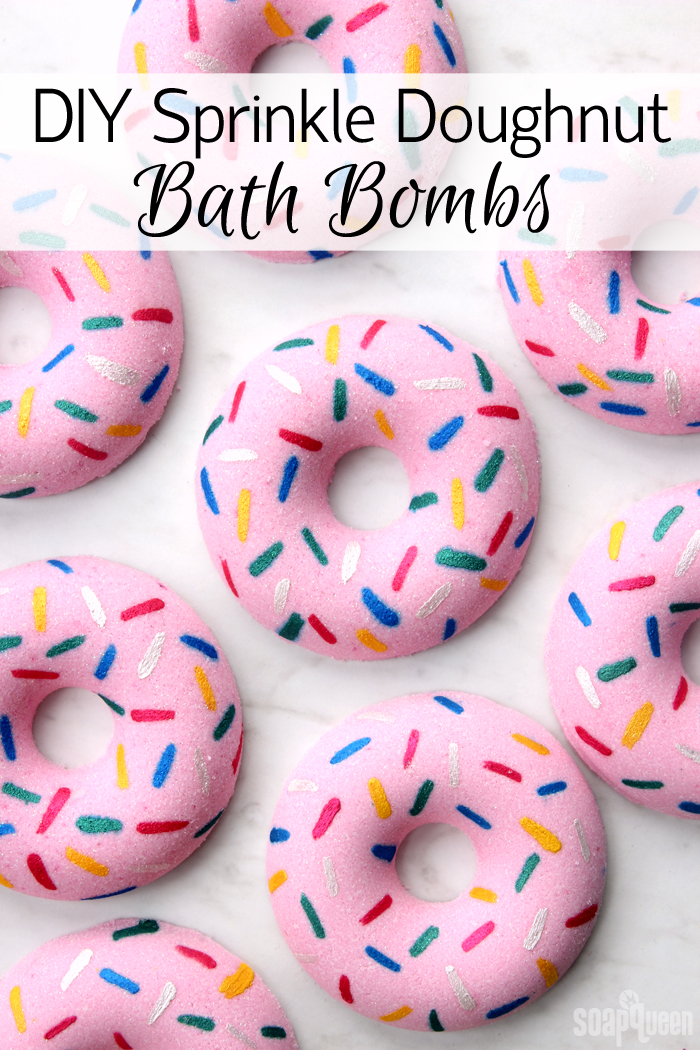 The Rose Quartz Cold Process Soap is colored with Electric Bubble Gum and pink sea salt, giving it a romantic look. It's scented with the new Rose Quartz Fragrance Oil, which has notes of orange zest, jasmine and sandalwood. The swirls and rosy scent make the soap perfect for Valentine's Day.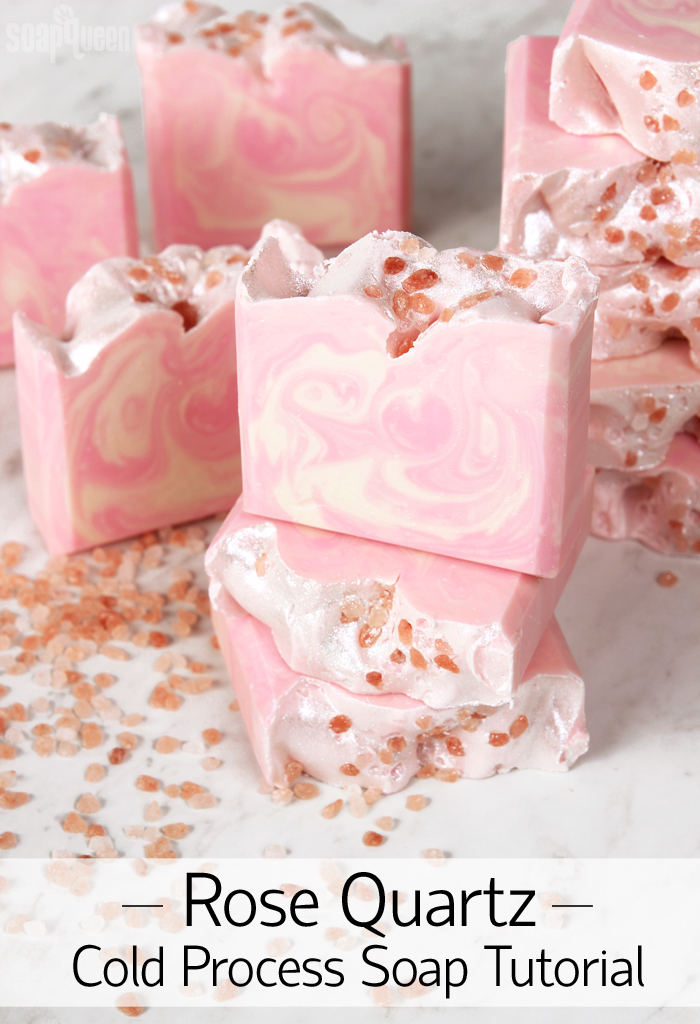 Tania with Soapish is an expert at romantic and creative soap designs. She started making soap in 2013. After her first batch, she was totally addicted. She started making more and posting gorgeous pictures on her Instagram page. Tania also shares her designs on her YouTube channel. Learn more about her in the Talking with Tania of Soapish post.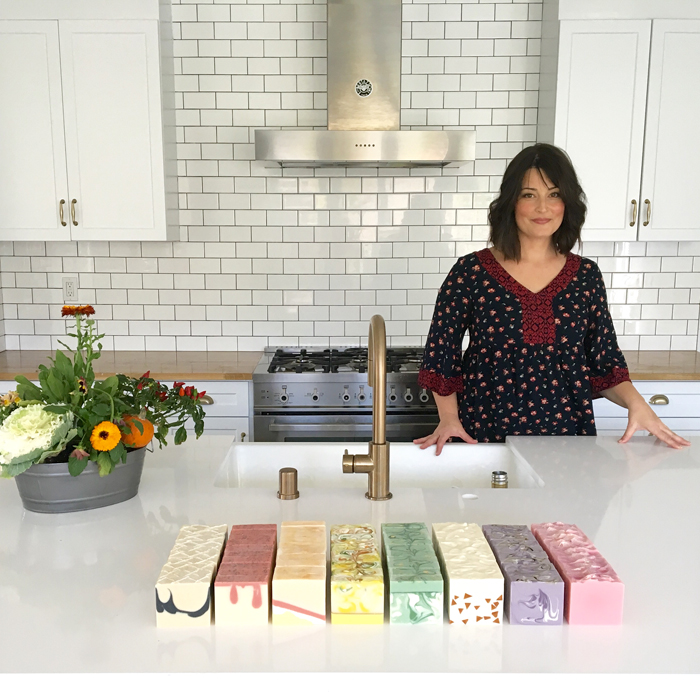 For intricate cold process soap techniques like Tania's, recipes with a lot of soft oils work best. Soft oils like olive, sweet almond and canola give you more time to work with your design. However, too many soft oils can make your batch too soft, which means it takes longer to unmold. Using a high superfat can cause soft soap as well. Learn more in the Why is My Cold Process Soap Soft? post.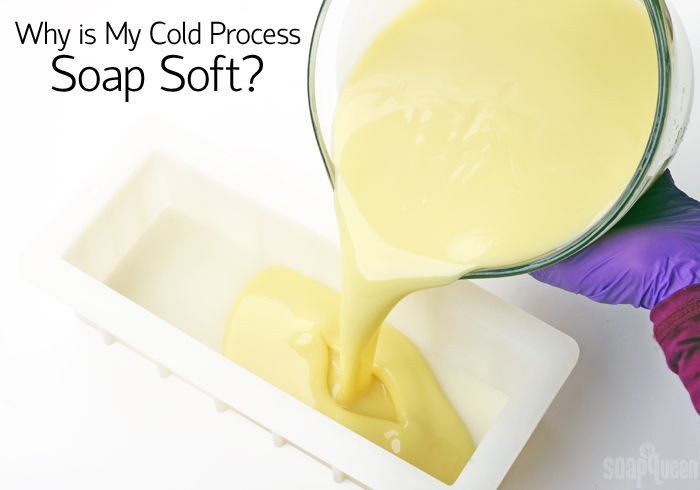 Pink is a great choice for bath bombs, as demonstrated by this week's Facebook Photo of the Week winner, Amanda with The Virtuous Wife. How adorable is her collection of colorful bath bombs?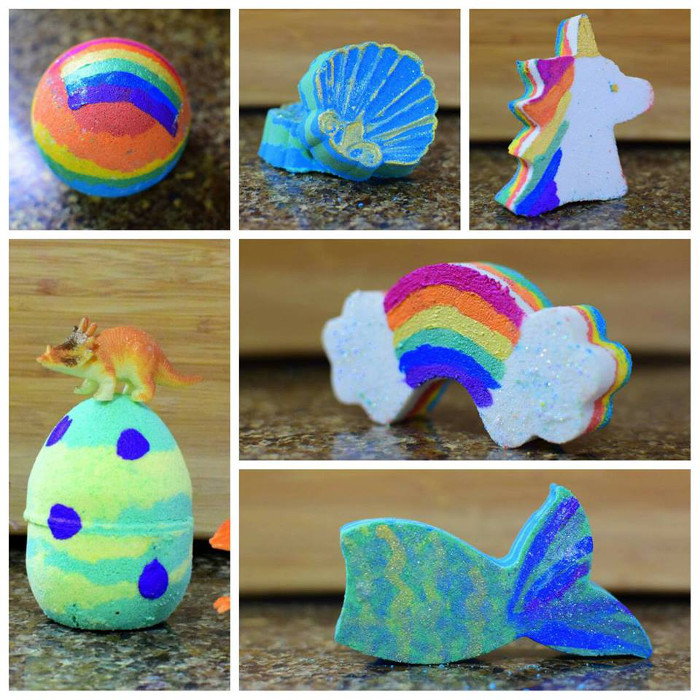 Amanda paints on her bath bombs with mica to give them color and flair. I love the detail work, especially the unicorn and mermaid tail! For more painted bath fizzy tutorials, check out the Blooms and Berries Bath Bombs. The Peppermint Candy Bath Bombs are a great stocking stuffer.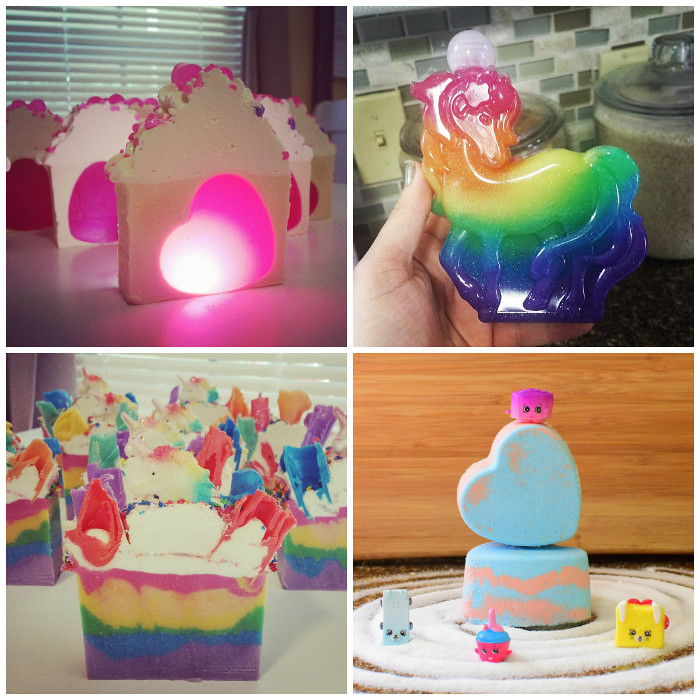 Above (clockwise, top left) is Amanda's heart soap, Rainbow Unicorn Bubble Bath, heart bath bomb and rainbow soap. For more heart designs, check out the Queen of Hearts Cold Process Soap. The Rose Gold and Charcoal Heart Soap is features beautiful color contrast.
Find The Virtuous Wife
On Facebook
On the web
On Etsy
This week's Instagram Photo of the Week by Patrice with Melange Jolie LLC are these adorable succulent soaps. Patrice really nailed the piping – the details on each bar is so fun. For more of her work, check out her Instagram page.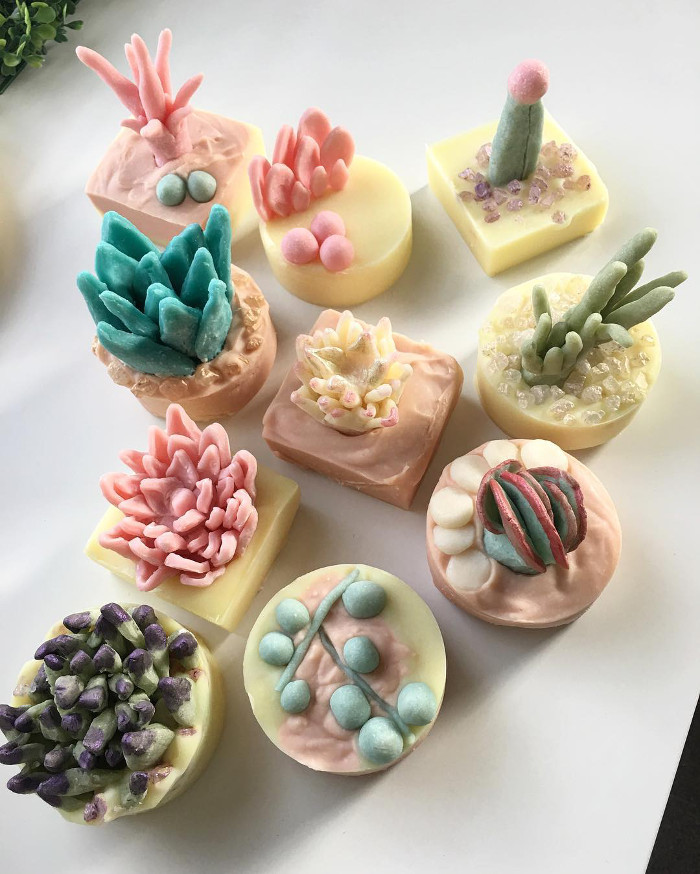 Post pictures of your crafty creations on the Facebook page each week for a chance to be featured on the Soap Queen blog and receive a sweet soapy package from Bramble Berry. Photos are chosen based on consensus from the Bramble Berry staff, so the best way to increase your chances of winning is to show us lots of photos!
To participate in the Instagram contest, hashtag your pictures with #soapshare. Each Friday, I will pick a photo on Instagram to be featured on the Bramble Berry Instagram account.
For those of you who have been featured on the blog, we now have an official "Featured on the Soap Queen" badge! You can include that badge on your website, blog, pictures, etc. To save the badge, click here. =)