In December, soapmakers and small business owners feel a noticeable shift. Orders start to decrease and the hustle and bustle from the holiday season tapers off. By January most makers are taking a well-deserved break. After they've had enough time to rest and appreciate all their hard work, it's time to start thinking about the new year. Sales tend to decrease around this time, but there are a few tricks that can keep the momentum going.
Social media engagement
Platforms like Instagram and Facebook are an important tool for business owners because they allow you to connect with your customers. Learn how to take photos, edit them, use hashtags, and more in the Instagram Tips and Tricks post.
In January it's especially important to post new content consistently. Crystal with Wonderlust Artisan Soaps uses social media to find out what products her customers are excited about.
"I'm asking them, 'What do you want to see more of? Would you like to see this product again? What kind of designs do you love?'" she said. "I want them to talk with me."
This strategy gets people to come back to her page and Crystal can also make products based on their suggestions.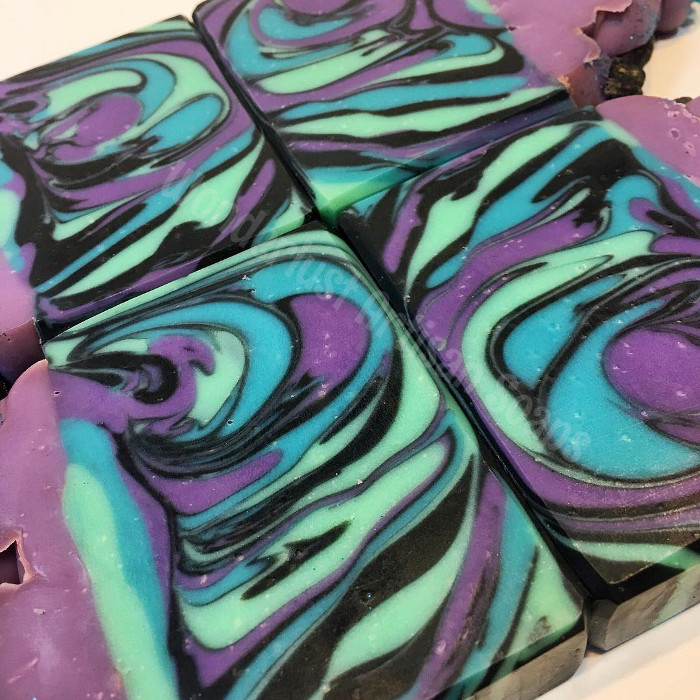 Crystal's Raven's Call Artisan Soap. She uses Instagram to find out what her customers are excited about.
Sorina with Owl Natural Soaps uses a similar technique. She posts photos of new products to see how people react. If they're loving the new design, she will keep making it. If not, she can try new designs.
Social media can also be used to help customers. If they want to know more about you or your products, answer them with plenty of information and a positive tone. That can help retain customers for years to come.
"I try to offer really great customer service and reply right away to their questions," Sorina said.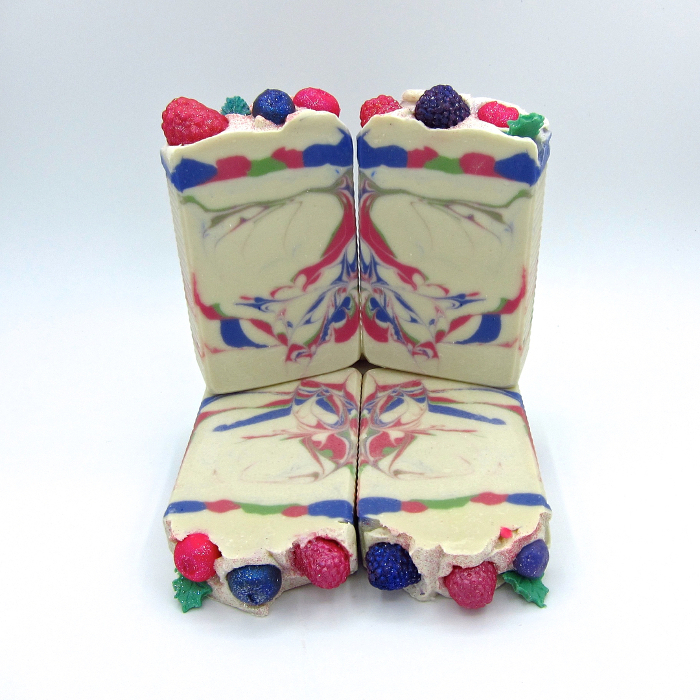 Sorina uses social media to help customers and to share designs like this Frosted Berry soap. 
Promotions
Another marketing technique is holding contests and giveaways. When things start to slow down for Crystal around Dec. 20th, she'll announce that she's doing a giveaway in early January. She usually does a themed giveaway, like a gift set with pumpkin spice scrub, soap, and lip balm. To enter, people repost her photo on their Instagram or tag three friends in the comments. She also does small sales like a free gift with purchase or 10% discount.
Having people repost photos or tag their friends is a great way to get your products seen by a new audience. Whoever wins the giveaway will likely share on their social channels and they also get a chance to try the products. If they love them, they'll come back and buy more. It's a simple but effective technique.
You don't have to do big giveaways to experience the benefits. Michelle with Maine Naturals posts a photo of a new design and asks for name suggestions. Whoever comes up with the best name wins a bar of the soap or a small gift certificate.
Michelle also suggests doing promotions based on holidays. It can be an obscure holiday or something that applies to your current product line.
"In March I did a Pi Day contest," she said. "I said post the best pictures of your pies, and the person who posts the best picture will win a soap package."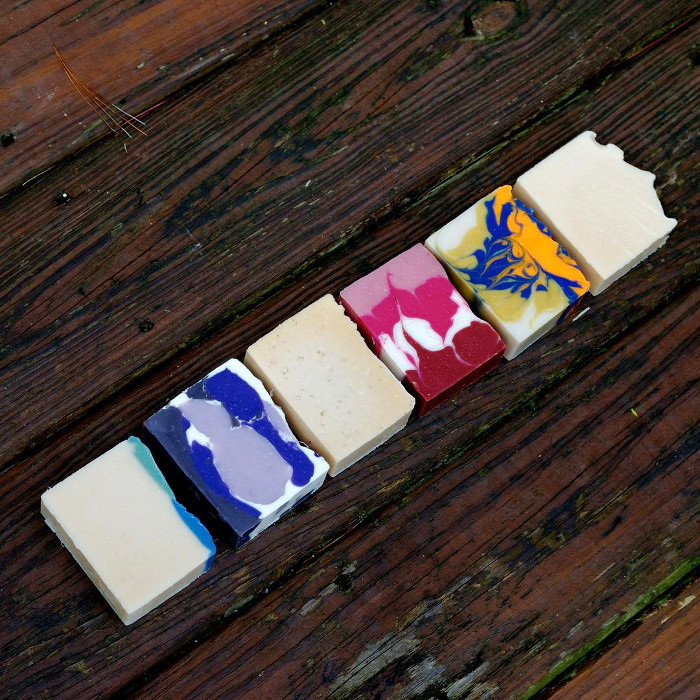 Michelle's beautiful collection of cold process soap.
Specialty products
Now that bars made with holiday scents and colors are out the door, you can really get creative in the new year. Michelle made soap inspired by the snow in Maine for her Soap of the Month club. Every month she creates a design inspired by the season and promotes it heavily on social media.
Sorina has been inspired by fantasy themes like unicorns, mermaids, and fairies, so she's planning more designs based around that. Crystal has been creating soaps with her namesake, often changing the colors or stones to keep the products fresh. She also saves her most popular bath bomb designs for January and only makes enough to last a few months. That entices people to get them while they can.
You can also tailor your products to your customers' interests. A lot of Crystal's followers are vegan, so she's making a soap and donating some of the sales to a local rescue.
"It doesn't have to be expensive and you can help a charity out in the process," she said.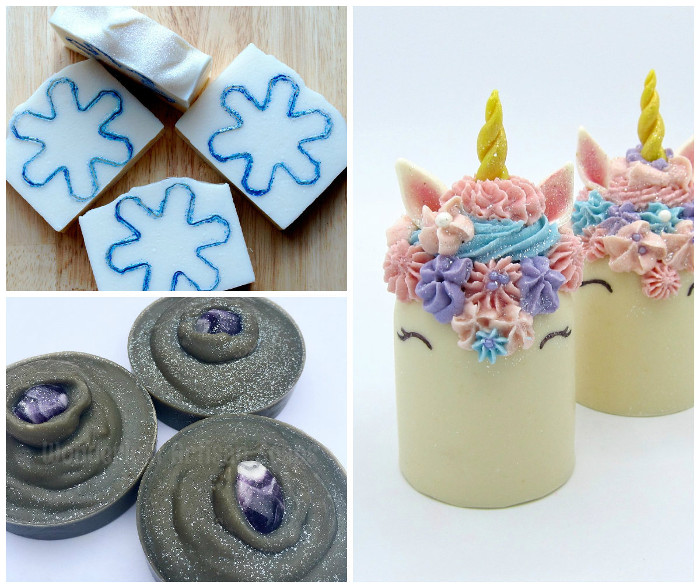 Clockwise, top left: Michelle's Bin Hiver Soap, Sorina's Unicorn Princess Soap, Crystal's Amethyst Moon Tea Tree and Charcoal Facial Soap
If you're just getting started, give one of these tips a try and adjust based on what works for you.
"Just have patience," Sorina said. "It takes awhile to get a customer base on Etsy, the first couple of years are going to be slow. Don't get discouraged."
Find Wonderlust Artisan Soaps
Instagram
Etsy
Facebook
Find Owl Natural Soaps
Instagram
Online
Facebook
Find Maine Naturals
Instagram
Online
Facebook