It was a busy week here at Bramble Berry. I recently returned from a trip to Mexico, where I attended the Indie Business Cruise. It is hosted by Donna Maria Coles Johnson and involves sun, relaxation and informative workshops. This year I gave a talk about how to set value-driven goals. There were also talks on how to connect with customers through video and the importance of building a community for your brand. Read more about my trip in the What I Learned At (on) Indie Business Cruise post.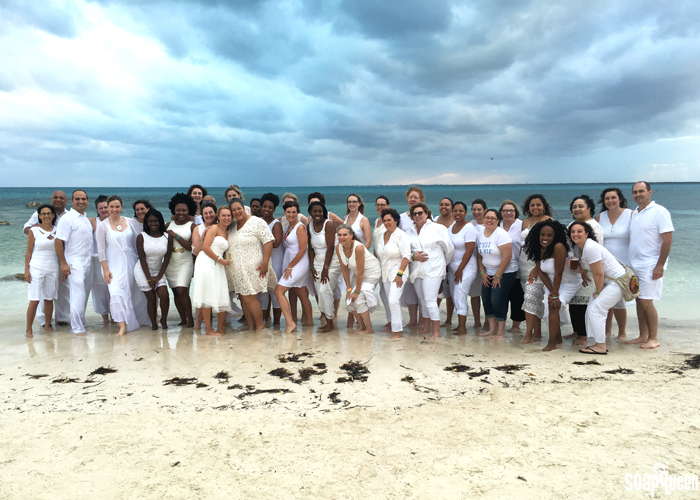 This week was also the start of the Spring 2016 Soap Swap. Swappers send us ten 4 oz. bars of cold process soap, we swap them with other participants and then send the different soap back to them. Last year there were so many soaps – everything from bright swirls to simple and elegant designs. We can't wait to see all the bars. Learn more in the Cold Process Soap Swap 2016 post. The swap is all full but be sure to sign up for the Bramble Berry newsletter (on the bottom of the home page) to get the heads up for when the next one opens up.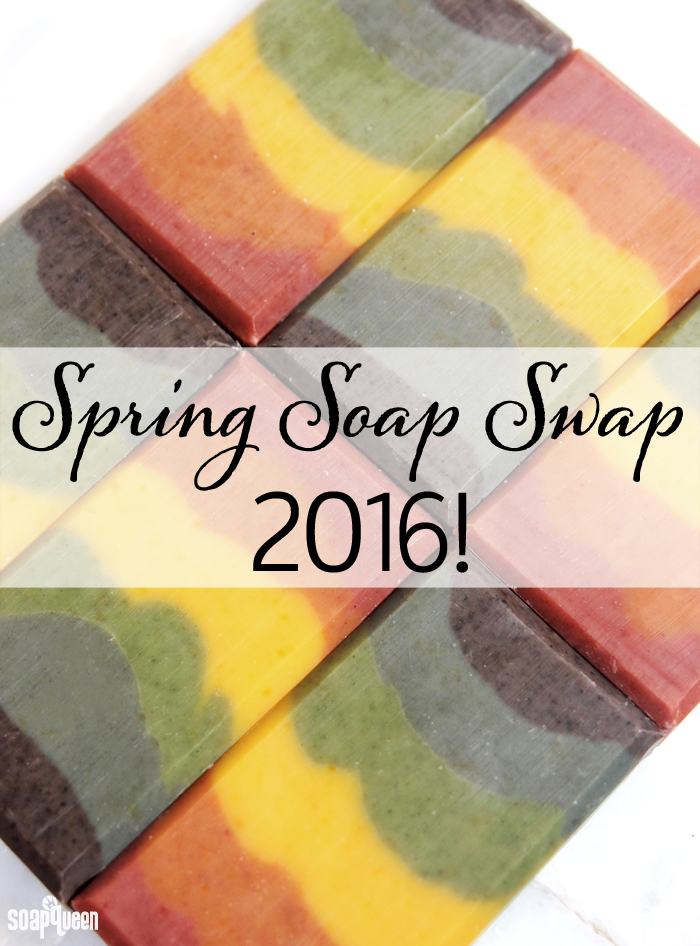 If you're a fan of simple and elegant designs, you'll love the Avocado + Spearmint Cold Process Soap Tutorial. It has 3 ounces of fresh avocado puree. The puree adds a luxurious feeling to the bars. For a soft green hue, it is colored with French green clay and spirulina powder. Spearmint essential oil adds a minty scent, and poppy seeds add interesting detail on top.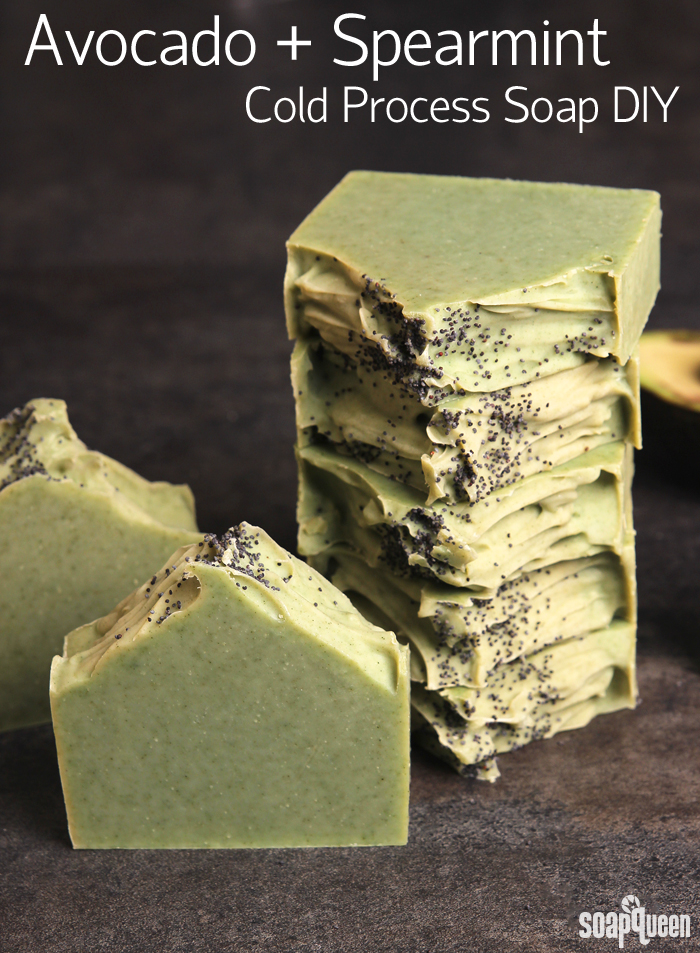 Wherever you soap, a clean work space is important. The Natural Cleaning Recipe Roundup has several DIY recipes to keep your house fresh and clean. They include the Natural Soap Scum Cleaner, which has exfoliants like baking soda, pumice and Epsom salt to scrub away grime. To make your home smell fresh, check out the Lavender & Orange Simmer Potpourri. It has fresh orange slices, lavender buds and lavender 40/42 essential oil.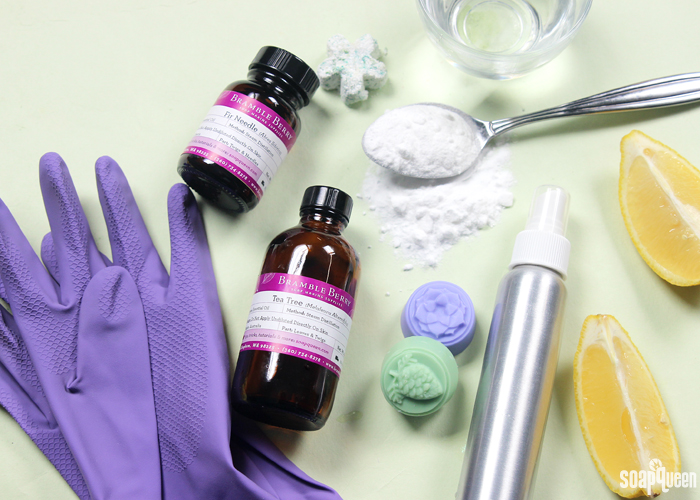 This week's Facebook Photo of the Week by Sheri with Rose Arbor Soaps LLC has a fresh scent as well. Her gorgeous soap is scented with Black Raspberry Vanilla Fragrance Oil.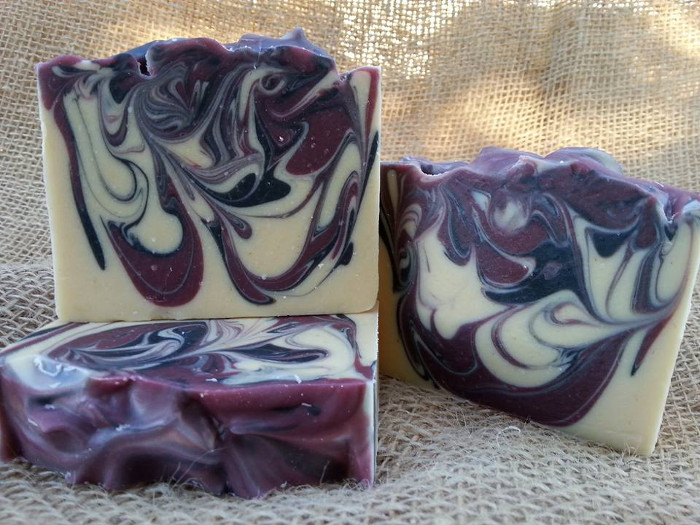 The rich purple and black colors go so well with the Black Raspberry Vanilla Fragrance Oil. The white soap helps the swirls pop. It is so stunning. Looking for more swirly soap? Check out the Pantone 2016 Spin Swirl Cold Process Soap. The Thai Tea Melt and Pour Bars feature a swirl inspired by the sweet drink.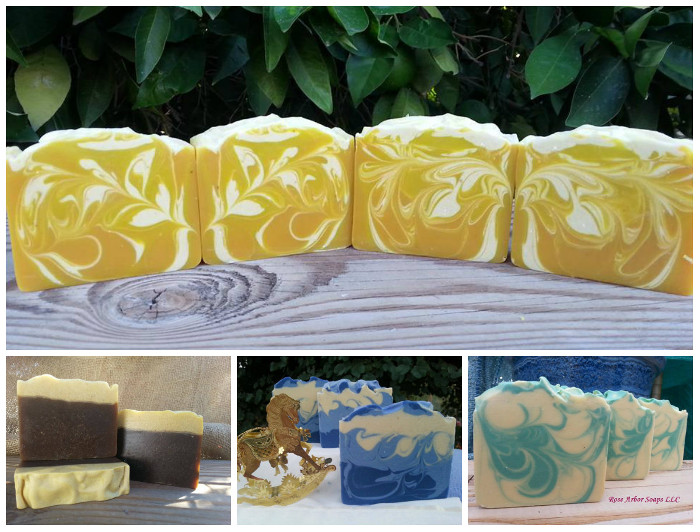 Above (clockwise, top) are Sheri's Winter Grapefruit Soap, Coconut Lime Verbena Soap, Winter Mint Soap and Pumpkin Souffle Soap. For more coconut and lime scented soap, click through the Lime in the Coconut Milk Cold Process Tutorial. The Silky Coconut Milk Face Mask gently exfoliates the skin.
Find Rose Arbor Soaps LLC
On Facebook
This week's Instagram Photo of the Week by Michelle with Maine Naturals is so creative. I love the shape of her soap. Michelle was inspired by the Sugarloaf Mountain Ski resort logo. It looks just like it! See more of her beautiful work on her Instagram page.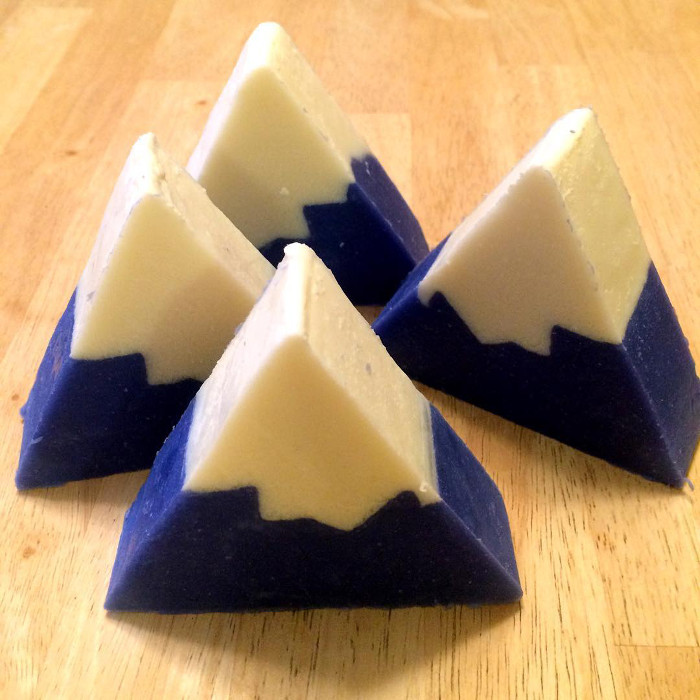 Post pictures of your crafty creations on the Facebook page each week for a chance to be featured on the Soap Queen blog and receive a sweet soapy package from Bramble Berry. Photos are chosen based on consensus from the Bramble Berry staff, so the best way to increase your chances of winning is to show us lots of photos!
To participate in the Instagram contest, hashtag your pictures with #soapshare. Each Friday, I will pick a photo on Instagram to be featured on the Bramble Berry Instagram account.
For those of you who have been featured on the blog, we now have an official "Featured on the Soap Queen" badge! You can include that badge on your website, blog, pictures, etc. To save the badge, click here. =)