I hope you all had a wonderful week! Last week, we experienced a bit of a heat wave, with temperatures reaching 85 degrees. I'm sure for many of you that would be refreshing cool down. I have been trying to enjoy it as much as possible (with plenty of SPF of course!).  This weekend cooled down a little; there are no complaints here.
To celebrate the sun, the office and warehouse at Bramble Berry took a break from work to enjoy hot dogs, hamburgers, salads and sweet treats. The kiddos have also been enjoying the warmer temperatures with plenty of time outdoors, and of course enjoying the garden's bounty! Here on the blog, we are continuing with the Roman Holiday series of tutorials, so keep your eyes out for new Mediterranean-inspired projects.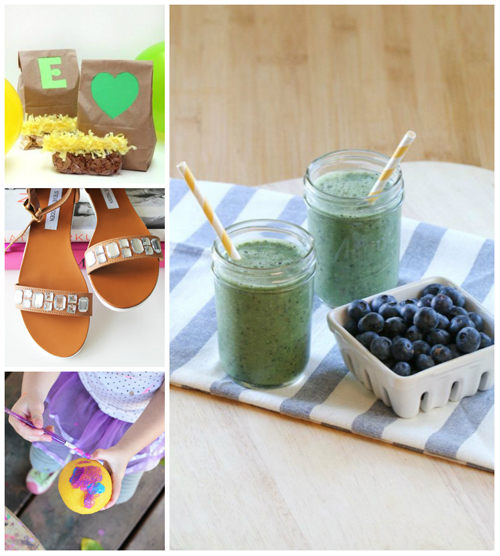 Pins:
Top left, clockwise:
Instagrams:
This week we created a lemon poppy seed soap scented with Lemon Verbena Yankee Type Fragrance Oil, and Champagne Fragrance Oil. It smells good enough to eat! I'm thrilled with how straight the mica line turned out. 

Tweets:
To keep up with the latest soapy social media throughout the week, you can follow me on Twitter, Tumblr, Instagram, Pinterest, Vine and YouTube. Have a great week!