The third step in our pampering home pedicure series is applying this thick, moisturizing mask. Featuring Rose Clay and Kaolin Clay, this mask purifies and detoxifies the skin as the Avocado Extract and Vitamin E Oil moisturize and nourish. For a step-by-step how to guide on giving yourself a home pedicure, check out the free PDF guide. The cute labels for the jars are also available as a free PDF item!
This project is part of the Happy Feet Home Pedicure series. See all the projects here: Moisturizing Heel Balm, Cranberry Seed Foot Scrub, Invigorating Foot Soak and Summer Shimmer Nail Polish.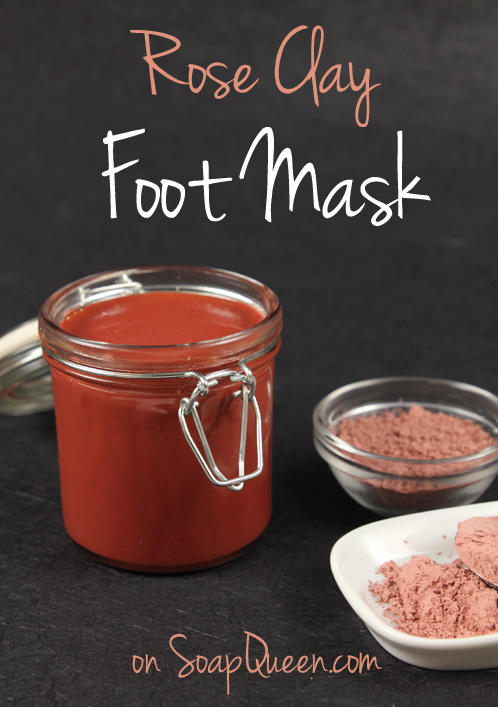 Rose Clay Foot Mask
8 oz Glycerin Liquid
3 mL Avocado Extract
2 mL Vitamin E Oil
1.5 mL Peppermint Essential Oil, 1st Distill
2.4 mL Optiphen ND
1 cup Kaolin Clay
1 cup Rose Clay
8 oz. Glass Bail Jar

Click here to add everything you need for this project to your Bramble Berry shopping cart!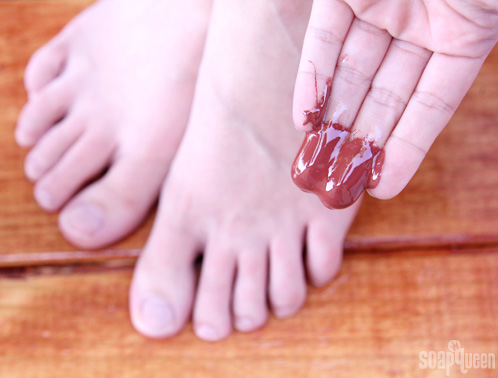 ONE: In a large bowl, whisk together the Rose Clay and Kaolin Clay and set aside.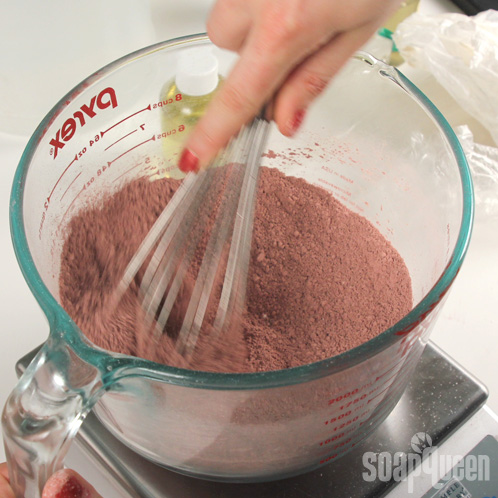 TWO: In a separate container, combine the Glycerin Liquid, Avocado Extract, Vitamin E Oil, Peppermint Essential Oil and Optiphen ND and stir thoroughly to combine.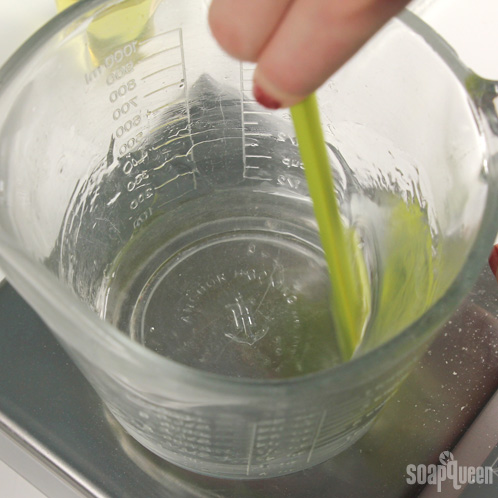 THREE: Slowly pour the liquid mixture into the clay, stirring to combine. Continue to stir until all the clumps are gone; this can take a little elbow grease!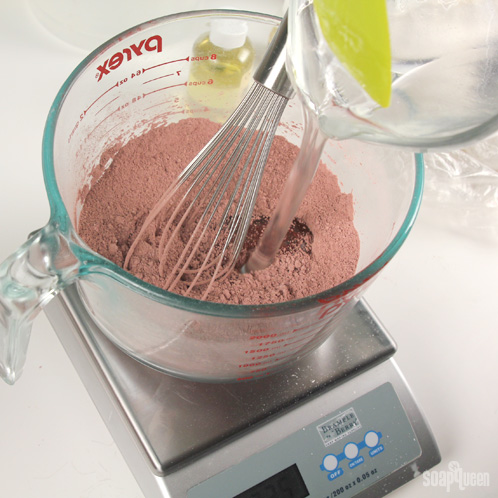 FOUR: Once the mixture is smooth, pour your mask into an 8 oz. Bail Jar. Store in a cool, dry place.