Yields:
One 8 oz. Bail Jar
For tired and cracked heels, this moisturizing Heel Butter will freshen up your feet in no time. The secret ingredient is the Cera Bellina Wax, which gives the balm a smooth and luxurious texture. It also contains a number of skin loving oils and butters, including Shea Butter, Castor Oil, Cocoa Butter, Avocado Oil and Fractionated Coconut Oil. For a step-by-step how to guide on giving yourself a home pedicure, check out our free PDF guide. The cute labels for the jars are also available as a free PDF item.
This project is part of the Happy Feet Home Pedicure series. See all the projects here: Invigorating Foot Soak, Rose Clay Foot Mask, Cranberry Seed Foot Scrub and Summer Shimmer Nail Polish.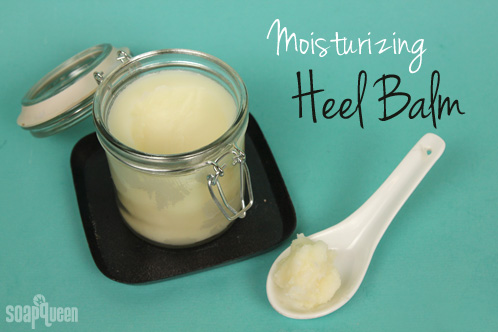 What You'll Need:
2.1 oz Fractionated Coconut Oil
1.4 oz. Avocado Oil
1 oz. Deodorized Cocoa Butter
1 oz. Castor Oil
.7 oz. Cera Bellina Wax
.7 ounces Shea Butter
8 oz. Glass Bail Jar

Click here to add everything you need for this project to your Bramble Berry shopping cart!
ONE: In a large container, combine the Fractionated Coconut Oil, Avocado Oil and Castor Oil.
TWO: In a separate heat safe container, melt the Shea Butter, Cera Bellina Wax and Deodorized Cocoa Butter. Be sure to use an appropriate size container because if there is too much head space, you risk exploding the container in the microwave. Place in the microwave and heat on 30 second bursts until the mixture is liquid.
THREE: Add wax mixture to Fractionated Coconut Oil mixture and stir.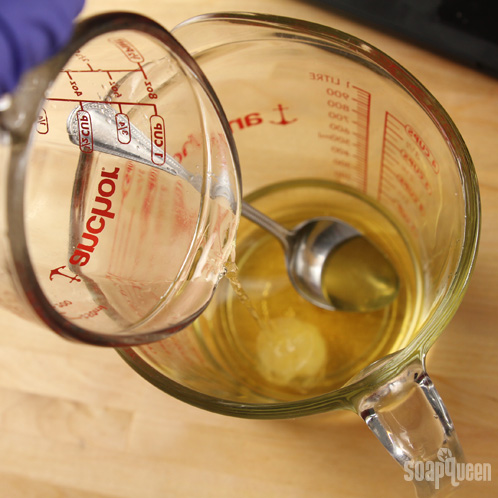 Note: If the wax mixture solidifies as shown below, microwave the container on 30 second bursts until the mixture is fully melted and combined.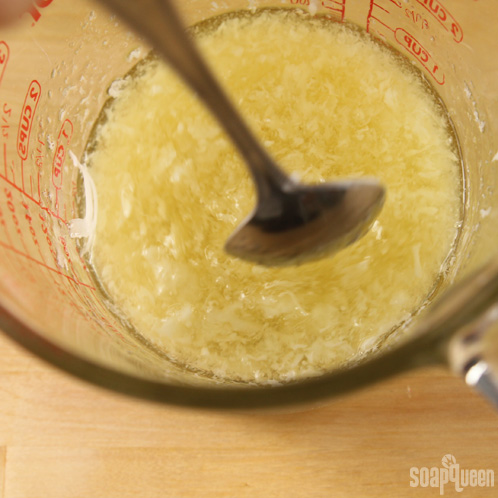 FOUR: Pour balm into 8 oz. Bail Jar and allow to fully cool for 3 – 4 hours before using.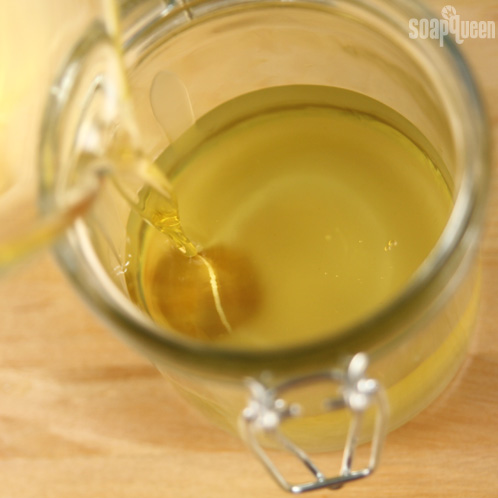 Your Balm is ready to use once it is solid.