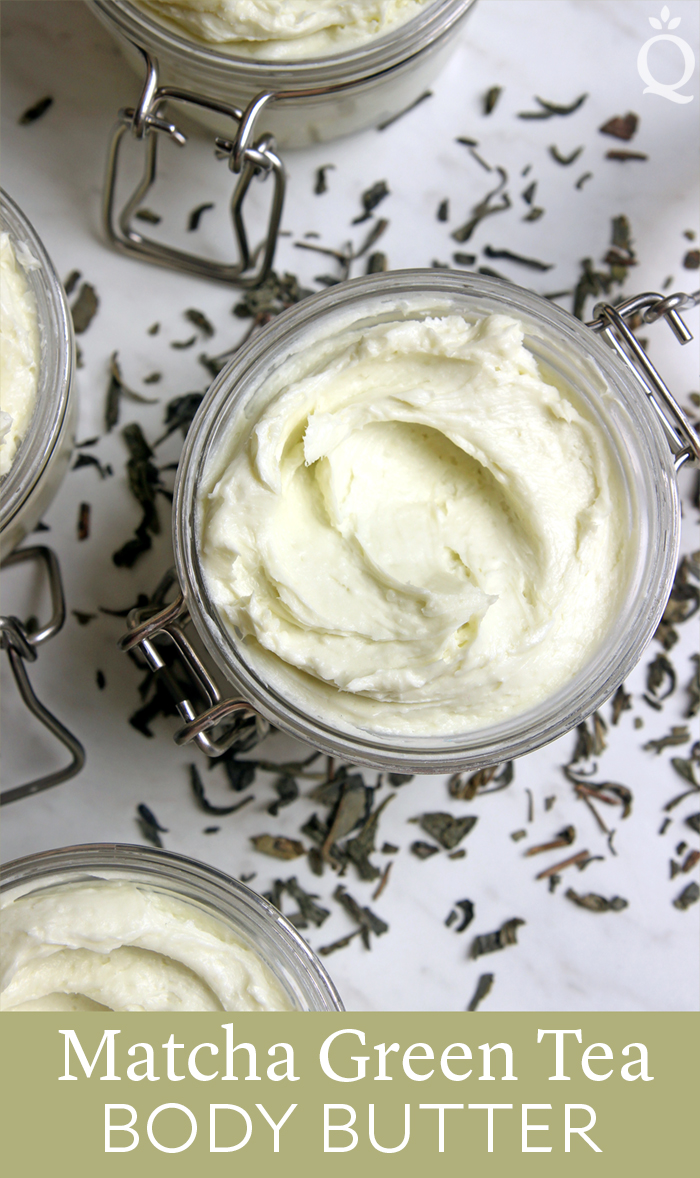 This creamy DIY Matcha Green Tea Body Butter is packed full of green-tea goodness. The base is shea butter, which has a soft texture that's perfect for whipping into a smooth texture. Then, Matcha Green Tea Butter is added. This new butter is a combination of sweet almond oil, vegetable oil, and matcha green tea powder. It gives the body butter a light green color and antioxidant properties.
For extra antioxidant power, a dash of green tea extract is whipped into the butter. Matcha Tea Latte Fragrance Oil gives the butter a creamy, green matcha scent. Once all the ingredients are mixed, arrowroot powder helps reduce the greasy feel of the butter. That being said, because this is made with only oils and butters, it does have a heavier, oilier feel than a lotion.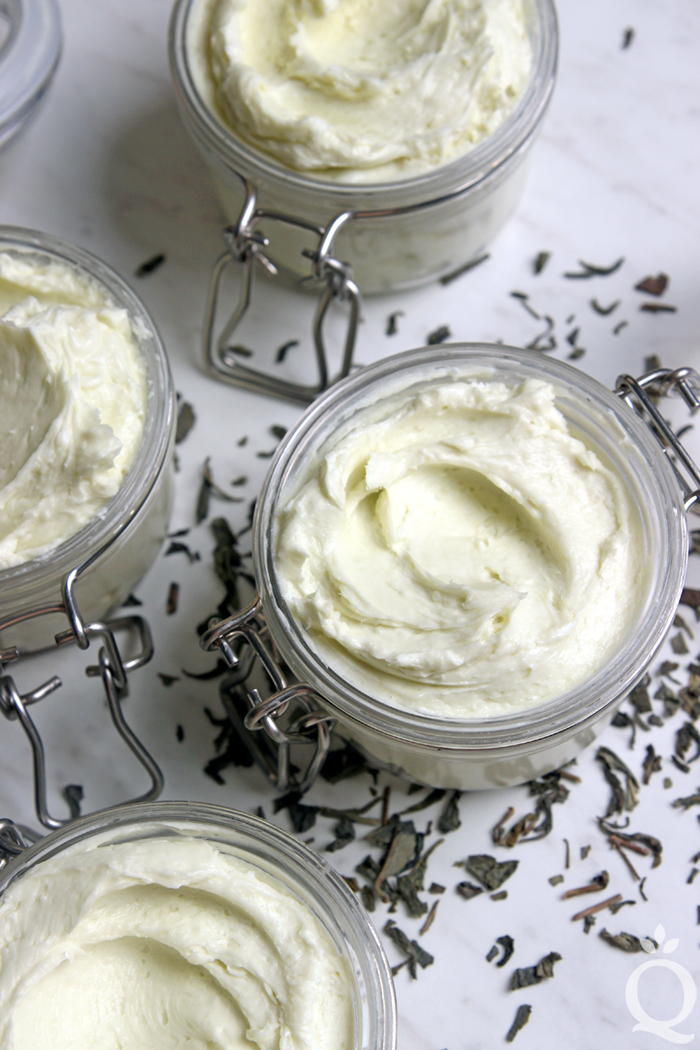 Because this butter does not contain any water, it does not require a preservative. If you'd like to be extra safe though, you can add an oil-soluble preservative like Optiphen at 1%. We recommend using a preservative if you're storing the product in the shower, or someplace where it may come into contact with water.