Yields:
Approximately two 8 oz. bail jars
Cold, dry weather can wreak havoc on the skin causing it to become dry, irritated and flaky. This rich and creamy Whipped Champagne Shea Butter helps protect skin from the harsh elements and restores moisture. Shea butter is a medium hard butter that begins to melt upon skin contact. When whipped, shea butter becomes a light and fluffy texture that is easy to apply.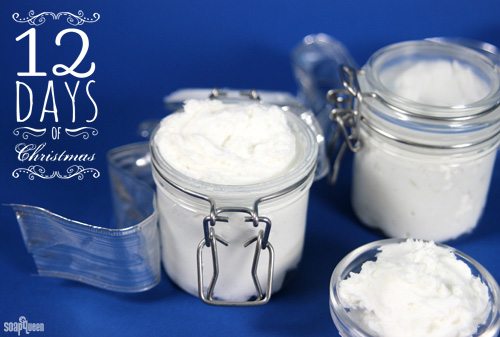 Scented with Champagne Fragrance Oil, this whipped butter smells wonderfully bubbly and effervescent. The addition of tapioca powder gives a smooth powdery finish, and helps cut back on the oily, greasy feeling. Meadowfoam oil is added to create a smoother texture, and for its moisturizing properties. If you've never whipped butter before, you can see the process in action in the Whipped Body Butter Soap Queen Tv Episode!
What You'll Need:
14 oz. Shea Butter
2 oz. Meadowfoam Oil
5 mL Champagne Fragrance Oil
2 tbs. Tapioca Powder
8 oz. Plastic Bail Jar (2 jars)
Dropper

Click here to add everything you need for this project to your Bramble Berry shopping cart!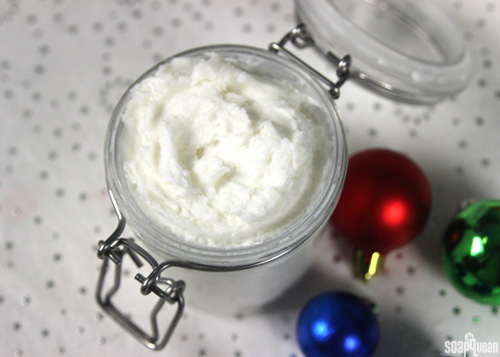 ONE:
Chop the shea butter into medium sized pieces, and place in a large bowl. Cutting up the shea butter before mixing helps the butter whip easier.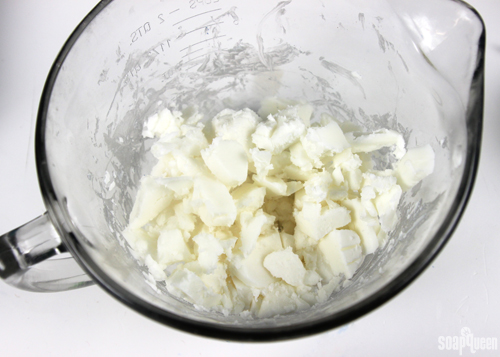 TWO:  Using a hand mixer or stand mixer, begin whipping the shea butter until it reaches a soft and smooth consistency. This should take about 1-2 minutes.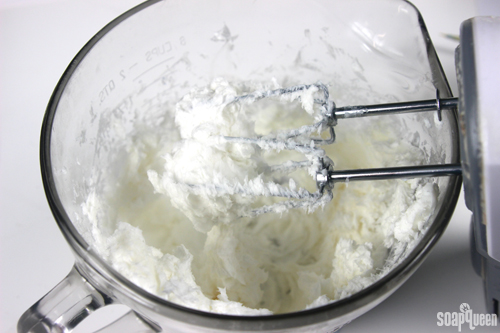 THREE: Add the meadowfoam oil, and slowly turn on the hand or stand mixer. Once the oil has begun to incorporate, turn the mixer on high and blend until smooth.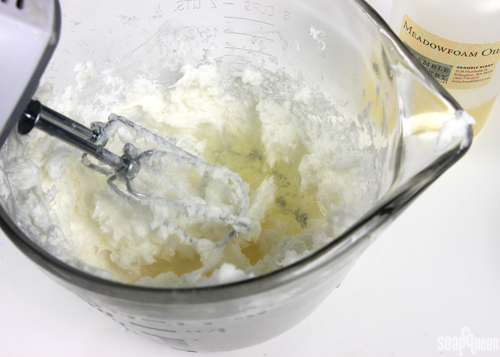 FOUR: Add the Champagne Fragrance Oil and tapioca powder. Stir in the tapioca using a spatula before turning on your mixture, otherwise the tapioca powder may cause quite a mess! Turn the mixer on low, and increase the speed until on high. Keep whipping until all ingredients are fully combined, and the mixture is completely smooth. It may take several minutes of whipping to achieve a completely smooth consistency.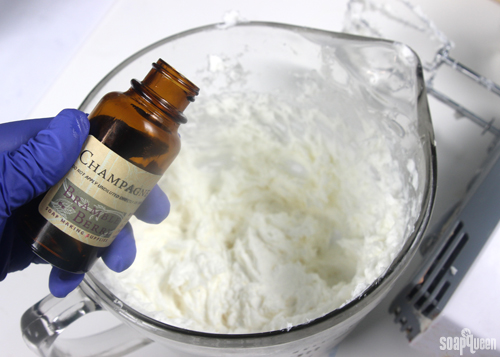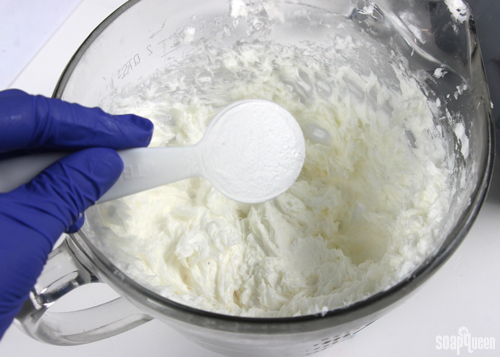 FIVE: Use a spatula to place the whipped butter into bail jars and enjoy!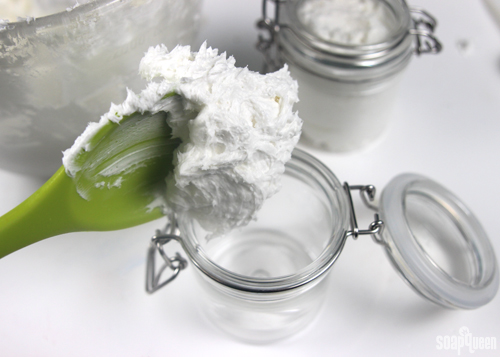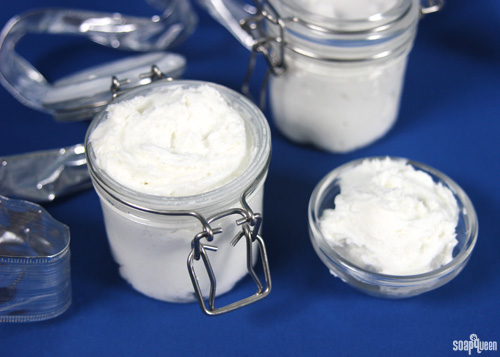 What is your favorite way to keep your skin hydrated during the cold, dry months?