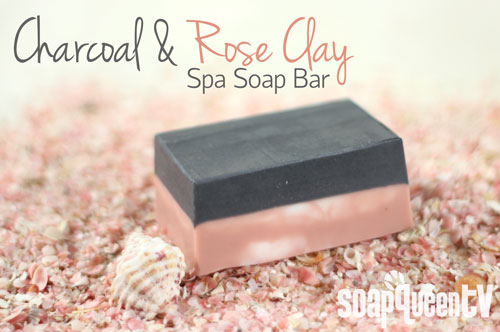 I've been so absorbed with cold process recipes because of the Soap Crafting book I thought it would be nice to change things up and get back to melt & pour soap. In this episode of Soap Queen TV, I make an incredibly luxurious soap which I named the Spa Bar. For the base I used our Shea melt & pour soap and then I used Activated Charcoal and Rose Clay for their purifying and cleansing properties – plus they look gorgeous together. To scent the bars I used Sandalwood, Rose Absolute, and Red Brazilian Mandarin Essential Oils for a natural finish to this tiny spa in a bar of soap project.

To make this soap you will need:

Click Here to add everything you need to make spa bars to your Bramble Berry shopping cart!