There are so many projects you can create with essential oils and natural colorants. They work well in bath bombs, cold process soap, masks, and more. Find inspiration for your next natural project below.
Natural colorants are a great option for cold process soap. In the Natural Rainbow Cold Process Soap Tutorial, they're used to create the classic color palette we all know and love. One of the colors used in the tutorial is annatto seed, which creates a bright orange hue. It's also used in the 100% Coconut Oil Soap along with bergamot and litsea essential oil.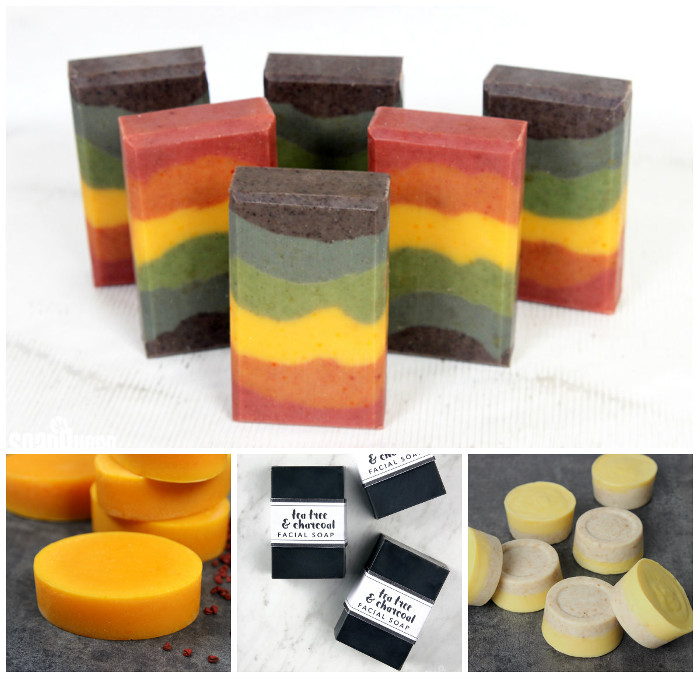 Top, clockwise: Natural Rainbow Cold Process Soap, Lard and Loofah Cold Process Soap, DIY Charcoal Facial Soap, 100% Coconut Oil and Annatto Soap
The Tea Tree Facial Soap is colored with activated charcoal, which creates a rich black shade. You can also use fruit and vegetable purees to color soap. The Lard and Loofah Cold Process Soap is made with carrot puree and poured into recycled yogurt containers to create a cute round shape.