A talented crafter whose soapy empire seems to expand year after year, Kenna of Modern Soapmaking and the Gratitude Soapery (formally Amathia Soapworks!) is one businesswoman we sincerely admire. Kenna has been soaping for almost a decade, and in that time she has made a name for herself as someone with a meticulous eye for detail. No swirl or sparkle is ever out of place! I often draw inspiration from Kenna and her designs, and earlier this year we were pleased to feature her 100% coconut oil cold process recipe on this blog.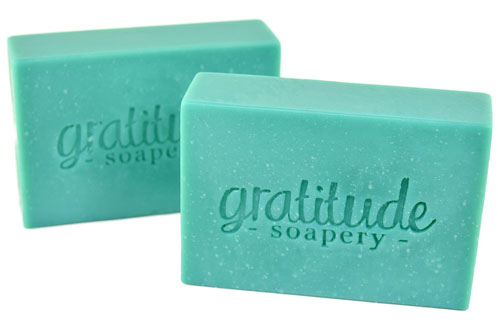 Earlier this month, Kenna announced the retirement of Amathia Soapworks and introduced Modern Soapmaking, which she hails as the soapmaker's companion. Loaded with tips, tutorials and ebooks, it's a soapmakers best friend. Not only that, she also announced her newest business outfit, Gratitude Soapery. A portion of the soapy sales go to a featured charity, as well as to programs that benefit Kenna's local community in Kansas City, Mo. Read on to learn more about what inspires one of our industry's most cutting-edge soapers:
Soap Queen: How long have you been soaping for and how did you get started?
I have been soaping for almost ten years now. I began soaping in 2004, with my introduction to soap making guided by a lovely local soap maker named Judy, the woman behind Sunrise Soaps. At the time, they had a shop on Main St. in Gardner, Kansas. I wandered in there one day and we hit it off.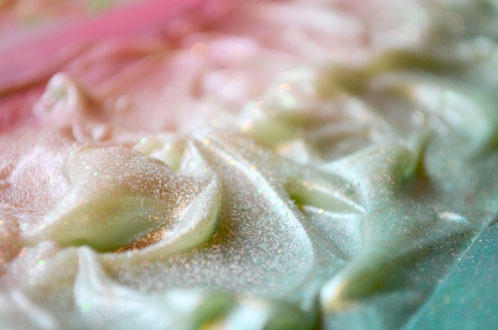 And then there was Kathy Miller's website. At the time, Kathy's website was one of the very few online resources for soap making. My first batch was peppermint soap with a red clay swirl. I used common grocery store oils, from a recipe on Kathy's website. It was poured in a $2 kitty litter pan I bought at Wal-Mart and lined with a trash bag. That batch made something ridiculous like 30-40 bars of soap, but turned out great and sparked my love affair for the craft.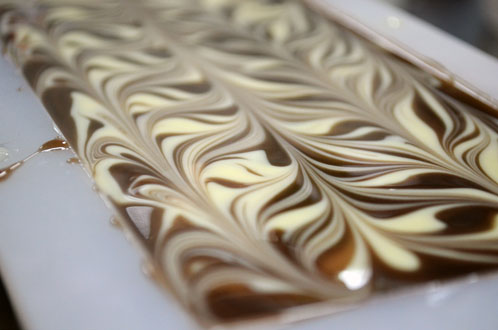 Soap Queen: What inspires you to create?
EVERYTHING. I have made soaps inspired by nature, music, people, colors, artwork, moments, scents, and so many other things. I have always been a very artistically expressive person, who feels the need to be creating something. For me, soap making has become a passion of exploration and refinement that fulfills that need and in essence, inspires itself. For instance, once I made a rainbow tiger stripe, I wanted to see how many other design techniques I could put rainbows in!

Soap Queen: What is your favorite type of product to make?
Cold process soap, of course! I'm a soap maker through and through, no other skincare product comes close to that passion! Sometimes, I make melt and pour or hot process, but I feel cold process allows me the largest playground to frolic around.
Soap Queen: What sort of advice would you give to those soapers just starting their businesses?
Oh, gosh, I could give all kinds of advice. Most importantly, I think it is uber important to be 100% invested and confident in the products that you make and sell.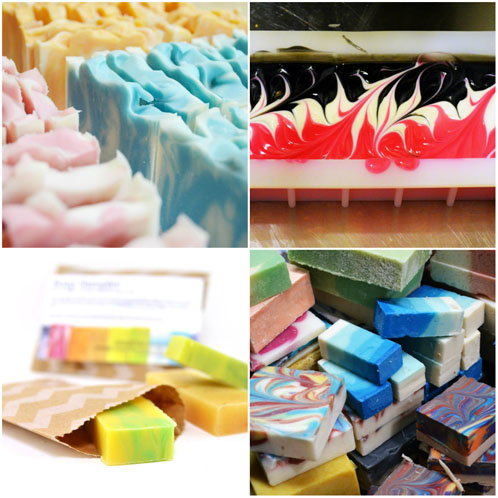 Beyond that, my biggest mistakes in business have always been not planning or budgeting properly. I think knowing how you are going to sell your soap is far more important than making it. From marketing to branding to packaging to sales venues, and so much more, there are way more factors to a soap company than making great soap.
Plus, having a plan of action (and set milestones/goals) helps in holding yourself accountable for what steps you are taking towards success. Even when you are self-employed, somebody still has to be the boss, right?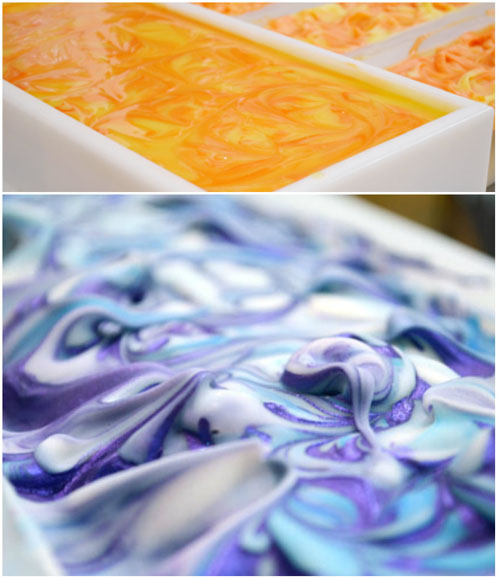 Soap Queen: How did you come up with the name for your business?
When it came time to choose a name for my first soap company, my affinity for Greek mythology reared its head. Amathia is the name of a nereid in Greek mythology. It was said that the nereids were graceful sea nymphs who often accompanied Poseidon and provided aid to sailors during dangerous storms. Amathia (Amatheia/ Ἀμάθεια) was mentioned in both Homer's Iliad and Hyginus' Fabulae.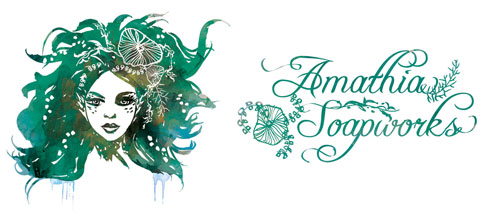 My new company, Gratitude Soapery, was named simply for what soap making has given me and what it gives others – absolute gratitude. I wanted a name that would be memorable (no one ever remembers how to spell or pronounce Amathia), as well as a name that made it clear what the purpose and product was.
Soap Queen: Tell us something unique or unusual about yourself!
I hate questions like this, so I asked Benjamin of Prairie Soap Company (a very dear friend!), and this is what he had to say: "Patient, thoughtful, really picky eater, driven by caffeine but not coffee, performs good deeds, hoarder of fonts, great mother, great cook, hardworking, loves cream cheese." Truth, all of the above!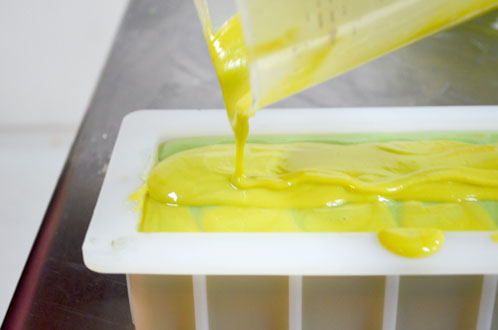 Soap Queen: What is your favorite Bramble Berry product?
Without a doubt, the 10" Silicone Loaf Molds. I have so many of them. Even when I'm making upwards of 20 lbs of soap, I will line up those molds and do multiple pours. The soap is so easy to get out of the silicone, with nice square corners. Having a ton of them on hand was more cost effective than buying larger block molds made in silicone, plus I can use just one for a test batch or limited edition, or I can fill them all for a production run. Love!
Find Modern Soapmaking:
On Facebook
Find Amathia Soapworks:
On the Web
On Facebook
On Twitter
On YouTube
Find Gratitude Soapery:
On the Web
On Facebook