Father's day is June 17th. Do you need a gift idea? This shaving soap recipe couldn't be easier using our foaming bath whip with a couple additional ingredients. The foaming bath whip is a very gentle and versatile base (check out our favorite fluffy frosting recipe and sugar scrub).  The bath whip has a great lather and a super creamy and and bubbly texture in the shower (ladies – you'll love this for leg shaving). This easy recipe whips up a luxurious and soothing shaving soap with chamomile extract to help soothe Dad's face. It's scented with Blue Man Fragrance Oil which is perfectly sweet and masculine (base notes of Black Patchouli blended with Orange Peel, Sparkling Mandarin, Coriander Leaves, Star Anise and Venezuela Tonka).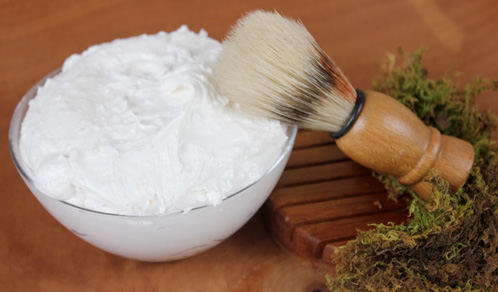 Ingredients:
0.4oz Chamomile Extract
0.5oz Blue Man Fragrance Oil
1 Tbsp. Bentonite clay
Buy everything you need in the click of a button!

ONE: Add 1 pound of foaming bath whip to your stand mixer. Start with the mixer on low and gradually increase it to high for about 20 seconds (or until soft like a whipped butter consistency).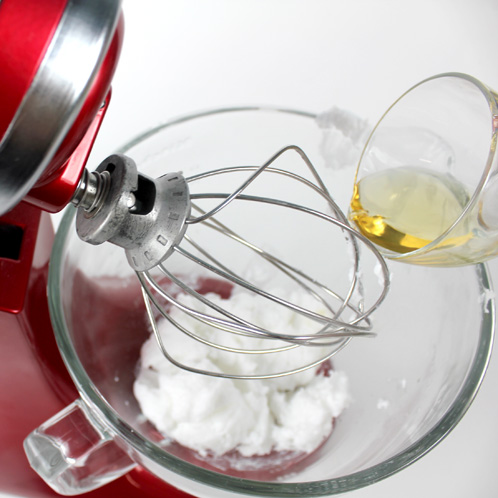 TWO: Turn off the mixer and add .5 oz Blue Man Fragrance Oil, .4 Oz Chamomile Extract, and 1 Tablespoon of Bentonite Clay.
TIP: Before turning your mixer back on, mix the clay in by hand with a spoon or spatula.  Otherwise, you'll be standing in a cloud of clay! If you want a smoother texture in your shaving soap you can premix the Bentonite Clay in your fragrance oil with a mini mixer.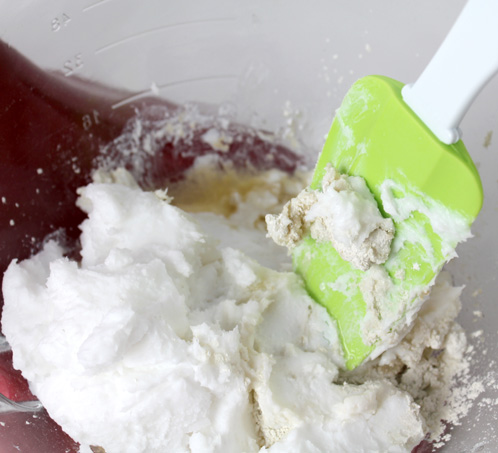 THREE: Turn your mixer on medium and whip it. After 5-10 seconds on medium, turn the mixer on high.  The foaming bath whip will fluff up and grow by volume.  Don't over whip, though!  If you push it too far, the whip can collapse.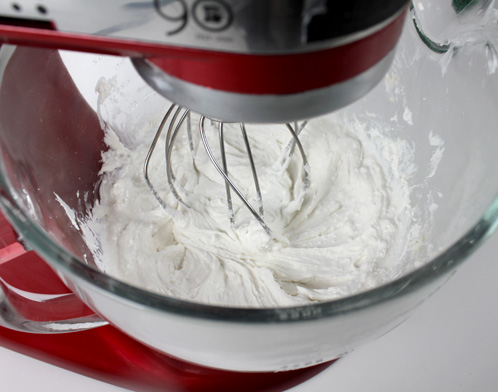 FOUR: Scoop your shaving whip into your container of choice.  Scoop into a mug, jar or these stylish Bail Jars. Dad is going to feel so spoiled!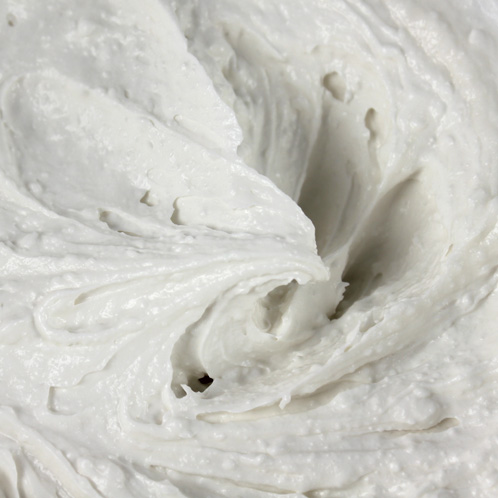 Previous Father's Day projects include: Vintage Baseball Soap, Father's Day Mug Shaving Soap, Golf Ball Soap, Golfer Soap, Army Soap and fragrance suggestions for Dad are here.
Downloadable FREE Father's Day Cards are here.
Or if your Dad is more into food, these nuts were a HUGE hit last Father's Day in our household (recipe + photos here). Butterscotch Butterscotch Cake holds a place of honor in our household traditions as well (recipe here).